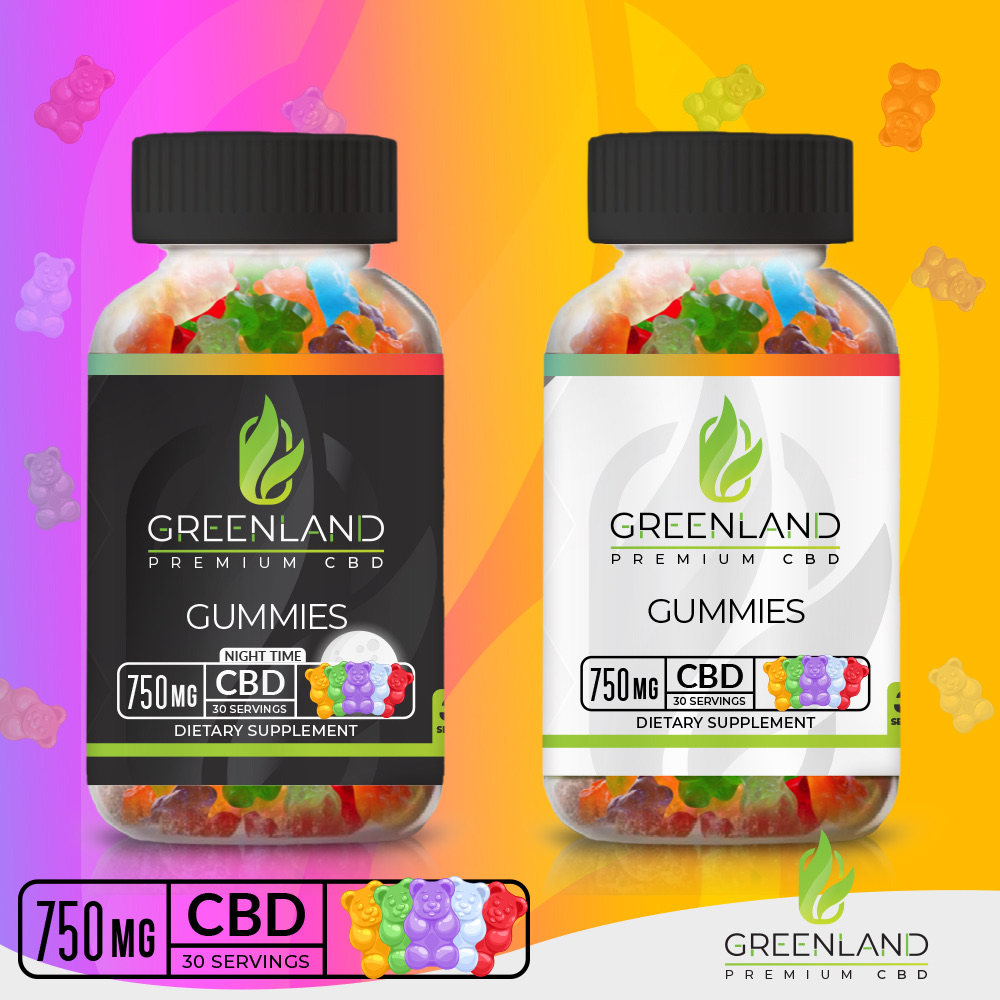 "Greenland Products: Giving People Peace of Mind and Restful Sleep Amidst National Crisis."
Los Angeles, CA – Apr 2, 2020 – Bringing peace of mind and sound sleep to people amidst the national outbreak of the coronavirus pandemic is what drives the Greenland brand. Greenland and its CEOs, Branden Ware and Essom Jweinat, are well-known for making premium CBD products available to individuals who want a better and healthy life and for promoting wellness lifestyles.
Providing great products is what motivates Branden Ware and Essom Jweinat who are currently giving back to the community in the midst of the Coronavirus outbreak by making sleep-inducing pharmaceutical grade CBD products available to anyone in need. Essom Jweinat, CEO of Smoke City, Torched and Paradox Smoke Shop Retail Chain, is working with partner Branden Ware, the Harvard educated CEO of West Coast Fighting, CEO of Exclusive Pharmaceuticals, who has been featured in publications by Barnes and Nobles and others, to create products that will help people get through the anxiety and potential insomnia brought about by the stress of our current climate.
The CEOs of Greenland are now giving back to their community by making all products available at a discounted price. Currently you can go to their website, greenlandcbd.com, and use discount code "Support" to receive a massive 50% off discount. These products are designed to utilize CBD to aid people in better sleep and provide relief for depression and anxiety.
"The foundation of our business is giving back. I would be remiss if I didn't extend this opportunity to be part of history by helping those who are currently depressed and dealing with so much stress in this time of national crisis in any way I can," says Branden Ware. "We personally know what it means to experience insomnia and excessive stress so we are making these necessary products available so people can get through this period and experience true healing," adds Essom Jweinat.
Lastly, Greenland products are made with 100% CBD and contain no THC. They are third-party lab tested to ensure each bottle consistency is the same. Greenland Night Time CBD Gummies are like no other: a combination of premium CBD and melatonin, which helps users get the rest they need. All Greenland products are manufactured in an FDA certified facility and 100% safe for consumption. Those interested in trying the products can visit https://greenlandcbd.com to order. Their most popular items include nighttime gummies, anytime gummies and pre-roll products.
Media Contact
Company Name: Greenland
Contact Person: Branden Ware
Email: Send Email
Phone: +9162353512
Country: India
Website: https://greenlandcbd.com