Teddy Tarantino's 'Hell Has An Exit' podcast offers hope and healing.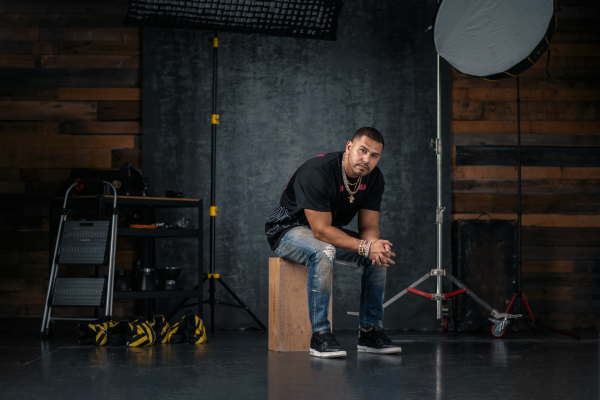 A new light of inspiration is illuminating the podcast scene as entrepreneur Bryan Alzate, famously known as Teddy Tarantino, presents his remarkable creation, the "Hell Has An Exit" podcast. After leaving an indelible mark in the entertainment world and reaching up to C-level positions in the healthcare industry, Teddy has now grabbed the limelight again with his podcast, where he shares his success over substance abuse & addiction.
Teddy Tarantino's rise from being broke at the tender age of 14 to the apex of the corporate world as a CEO at 27 is one of the era's most notable success stories. Being sober for over 15 years, his journey of unwavering dedication and experience as a recovering addict is at the heart of his weekly podcast. Teddy brings unparalleled uniqueness to the podcast, not stopping at the personal accounts he freely engages in candid, vulnerable conversations about mental health, therapy, rehabilitation, and the path to recovery.
Since its inception in 2021, the podcast has welcomed many illustrious guests and celebrities who shared stories of their redemption and recovery, resonating deeply with the viewers. These guests include many lifelong friends and legends like Jake "The Snake" Roberts & Crip Mac, multiple social media influencers like Garren James, Founder of "Cowboys 4 Angels", and even esteemed figures from the healthcare industry like New York City plastic surgeon, Dr. David Shokrian.
The latest episode of the podcast features the compelling story of Johnny Chang's life, which has been a testament to hope, love, peace, and the power of faith. Promising to be transformative, the podcast elaborates on how Johnny went from joining a local gang at 12 to suffering in juvenile detention and correctional facilities for over 8 years till finding faith and becoming a devout Christian.
The podcast is available on all major streaming platforms, including YouTube, Spotify, SoundCloud, Deezer, and more. Presented by United Recovery Project and produced by industry specialists, DBPodcasts.com, the podcast features music by the legendary Miles M. Davis.
A fan and avid viewer shared, "I'm so glad I found this podcast a while back. Whether I'm working, at home, or on my way to a meeting, I can turn on one of the episodes. Thank you to Bryan for being of service to more people than you probably know".
Such testimonies attest to the reach this platform has gained in a short time across the globe. The show truly acts as a lifeline for individuals who are struggling to deal with similar challenges and pasts, "Hell Has An Exit" is not just a recollection of stories; this podcast is an authentication of the invincible human spirit.
To view the latest episode, along with other past episodes of Hell Has An Exit, visit: https://hellhasanexitpod.com
Media Contact
Company Name: Heartbreak Ent
Contact Person: Tina
Email: Send Email
City: Miami
State: Florida
Country: United States
Website: hellhasanexitpod.com