Responsive to customer's needs, Fosjoas U3 intelligent power scooter was designed exclusively for the urban elites. As the new arrival of Fosjoas self-balancing electric scooters, U3 refreshes your regular life routine to let the masses enjoy the lifestyles of health and sustainability (LOHAS for short).
With the passionate endeavors for innovation, the Fosjoas R&D team has improved and refined the former Fosjoas self-balancing electric scooter to make a different one U3 out. It inherits the high quality just as other products of the same series, such as the branded lithium-ion batteries, high-end tires, high-tech resin case, ultra-mute maglev motor, two built-in chips, four-inch display screen, and Lamborghini design style. The moment Fosjoas rolled out the first 2-wheeled electric scooter U3, it heralded a revolution, meaningful and historic.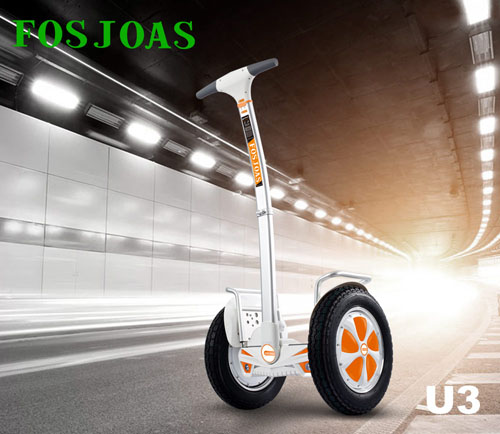 Fosjoas U3 features a 680WH battery, which can provide stronger power and make the ride last longer, two 16-inch tires with unique grain which provides better maneuverability and make it more applicable to ride on uneven roads, a fender holder which is made of special aviation aluminum alloy and is exclusive for the elite to contain accessories. Besides, Fosjoas U3 standing up electric scooter is more fashionable visually, it has a streamlined design coupled with SUV holders. And that confirms to the spacecraft attitude control structure for the sake of riding comfort.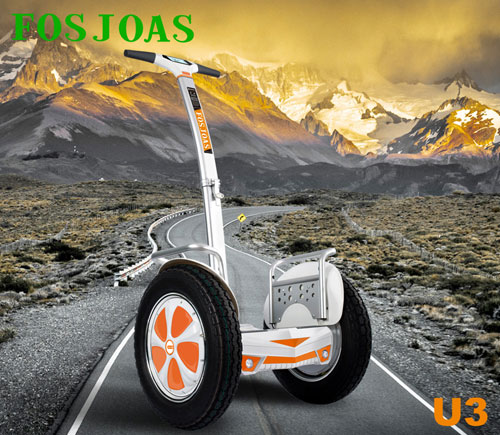 When we say people can enjoy the lifestyles of health and sustainability with U3 electric scooter because it suits the three ideas of LOHAS philosophy: do good, feel good and look good. U3 has product positioning as convenience, originality and technology. But it is also LOHAS. It is designed exclusively for urban elites who have to withstand high pressure and helps those elites challenge the routine office life, get closer to nature and live an unrestrained lifestyle. That is just what LOHAS philosophy has advocated: unrestrained lifestyle.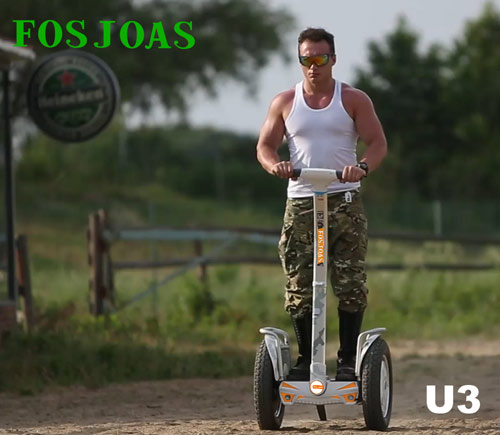 Fosjoas U3 is more than a business thing but the attitudes to life that embodies such attitudes as originality, nature, health, exquisiteness which together makes the purchaser out of the ordinary. No hesitation now but to choose Fosjoas U3 intelligent power scooter, it will release you from high pressure to achieve LOHAS.
Media Contact
Company Name: Moben Intl (England) Co., Limited
Contact Person: Jason
Email: moben@fosjoas.com
Phone: +86-755-83777600
City: London
Country: United Kingdom
Website: http://www.fosjoas.com/