Your home is your most valuable asset. Help maintain and protect it with a Kosch Home Inspection.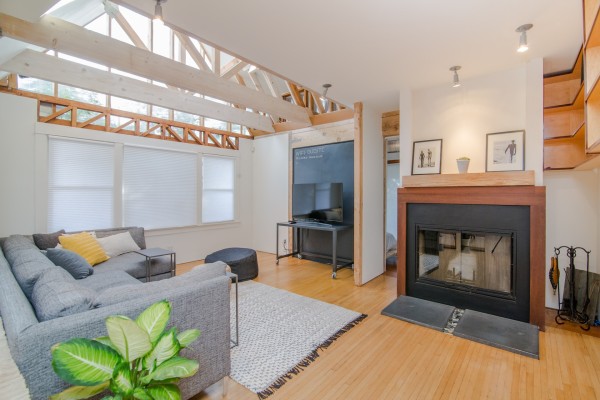 Glen Burnie, Maryland, U.S. – December 13, 2022 – The most significant investment you will make in your lifespan is the purchase of your home. Before you do so, be sure to have a detailed inspection completed by a highly qualified inspector. An inspection will help you anticipate maintenance costs, current needs, and upcoming maintenance and repair requirements. It is only with an inspection that you can finalize your investment with confidence, knowing what needs should be addressed and when.
The process of purchasing a home can be arduous and drawn out. A common mistake many home buyers make is to forego getting the home professionally inspected under the false impression that since a home inspection is not required, it is, therefore, not an important part of the purchase process. The relatively small amount you pay by having an inspection performed can end up saving you thousands in future repairs and replacements.
From the time you decide to move from your current home to the day you move into your new one, you have to make a long series of decisions. After months of choosing a city, neighbourhood, and eventually a home, you don't want all that work to end with an incomplete and unprofessional inspection. It's better to hire an inspection team with a proven track record of success.
The more you know about the home you have chosen, the more confidence you will have when you and your family move in. You can be at ease with the decision you have made because you will be fully informed of the condition of the construction and the systems within. Additionally, you will know for certain that the home you and your family are moving into is safe and free of any major, fundamental defect.
The Need for a Home Inspection
You will need an unbiased, qualified report of the condition of the home, without which there may be unseen and unpredictable issues. It's better to catch these before the sale is finalized. This is true of a pre-owned home and new construction alike. Just because a home is brand new doesn't mean it is free of building defects, nonworking systems, incomplete work, or damage done during construction.
A home inspection goes deeper than mere curb appeal. Things like furnishings and artwork add only superficial appeal to a home. It matters more what's on a wall than what's on a wall. A good home inspection will uncover fundamental flaws and reveal potential future problems that can be addressed before they intensify.
Once an offer is made and agreed on, both the buyer and seller are under a legal obligation to finalize. Potential problems uncovered by a professional home inspection can allow the buyer to pull out of the agreement or begin new negotiations. These negotiations may be necessary if expensive or hard-to-fix problems are uncovered. It is undoubtedly better to know about these before the sale is finalized rather than after.
Being informed allows you to make better decisions for yourself and your family. The cost of unseen repairs can easily far exceed the cost of hiring a qualified inspector. Knowing what repairs are required and having the ability to factor those repairs into the total cost of purchase can save you a lot of time and money going forward.
Home inspections are good for the seller as well. This gives you the opportunity to address these issues beforehand, which will give you leverage in negotiations. You will know that the value you place on your home can be justified with a detailed home inspection report.
All homes require ongoing maintenance as things wear out and break. This maintenance needs to be budgeted for when calculating the overall cost of home ownership. A home inspection report will give you a deeper understanding of the condition of the home and allow you to better estimate the cost of ongoing maintenance. Without a detailed report, you are only guessing at the amount you need to budget, and the likelihood you will be accurate without a professional inspection is low.
The safety of your home is highly important. Beyond the more obvious issues such as the condition of the roof and the age of the air conditioner other, less obvious areas can be tested to ensure integrity and safety. A radon test can be performed to determine the levels of this odorless, colorless gas. Excessive levels of radon can lead to lung damage. Knowledge of this is imperative before the sale is finalized.
You will be able to make a fully educated decision after a thorough and complete home inspection from Kosch. This is not something you want to forego, as a home inspection will uncover potentially dangerous and costly situations that can be addressed before the sale is finalized.
Home Inspection Services
Kosch offers a comprehensive assortment of inspection services whether you are buying or selling a home or are a Real Estate professional. Regardless of the type of inspection, you need; pre-listing, rental, or home inspection, Kosch's inspectors will evaluate your property and produce an extensive report outlining the maintenance and repair items needed.
The inspection will include the home's structural integrity, water and fittings, electrical system, ventilation system, and any other relevant items or systems necessary to enable you to make a fully educated, informed decision regarding the purchase, sale, or rental of the home.
Structural integrity refers to the parts and systems in place that keeps the home standing straight and level. From the foundation to the ceiling joists, you want to make sure the house is sound and not showing signs of undue stress which can lead to shifting and cracking and, ultimately very costly repairs.
Water and fittings can deteriorate over time and use, resulting in leaks and burst lines. Water leaks behind walls or under counters create a damp and dark home perfect for the propagation of mold, some of which can be hazardous.
Electrical systems, if old, worn, or frayed, can be a source of shorts or breaks, causing interruptions in power, or can even be an unseen ignition source for fires.
Ventilation systems involve the HVAC unit and related ductwork. Evaluation of these can reveal the overall wear and tear and relative condition, giving you an idea of when repairs or replacement will be necessary. The cleanliness of the ducts is important as these can be a source of dust and other allergens.
These are just a few of the major systems in a home and examples of what should be inspected before the home's sale is finalized. Each of these systems, if found in good working order, will improve your confidence in the home's overall integrity. If found faulty, it will tell you what needs to be addressed, and those issues can be factored into the agreement.
Kosch has risen to the top due to their reputation as being efficient, respectful, honest, thorough, and professional at all times in all matters. Their highly-trained team of inspectors has set the standard in professionalism in their inspection methods. They are not there to sell you or try to convince you of anything but offer the complete, unadulterated truth.
Offering fast, accurate, and reliable service for home buyers and Real Estate professionals, Kosch knows that the peace of mind offered by a thorough and complete home inspection can make the difference between feeling safe and secure and feeling concerned and unsure. Move your family into a home you have confidence in. One that you know will not offer any unwanted surprises.
Kosch Home Inspections gives you their word that you will be satisfied with the thoroughness of the home report you receive. If you are not, they ask that you let them know so their service may be improved. It is through promises like this that you are assured that Kosch has your satisfaction at the top of its priorities and will do what needs to be done to ensure you are confident in the completeness of their inspection.
An inspection will also point out leaks or other potential issues arising from a poorly laid roof or a roof with excessive weathering. A leaky or highly weathered roof can cost $10,000 or more to replace so it is imperative to be informed of its overall condition before finalizing the sale. This one oversight can turn excitement over a good deal you got on a great home into a despairing, time-consuming, and costly nightmare.
They will prepare a detailed inspection report after the completion of their evaluation. This report is completely unbiased, favoring neither buyer nor seller but will give both parties all the findings dispassionately. Each will have the pros and cons, so informed decisions can be made.
Kosch also provides a home maintenance checkup which will help you identify developing issues before they become major problems. If caught early, these smaller problems are often easier and less expensive to repair, saving you not just money but also from the headache of having a major system, such as electrical or HVAC, down while a bigger, avoidable issue is addressed.
By having your home inspected regularly, you can rest assured that you and your family are living in a safe home without the annoying and disruptive breakdowns experienced by others. A regular inspection will also help you maximize the value of your home and secure the equity you have worked hard to build. If you decide to sell your home, you will have that much more leverage in negotiations. This is also true if you want to obtain a new or second mortgage.
Customer Service
Kosch Home Inspections, LLC places a high degree of value on your time and satisfaction. Their inspectors are highly trained to provide efficient but top-quality inspections. Kosch holds the following InterNACHI certifications:
Safe Workplace Inspector
Roof Data Technician
Certified Professional Inspector
Roof Inspector
Certified Drone Pilot Training
Plumbing Inspector
Residential Property Inspector.
In addition to these certifications, Kosch Home Inspections is veteran owned and dedicated to the task of providing a thorough home inspection to ensure your satisfaction in the quality of their work. They provide you with peace of mind, knowing the home you own is safe and secure for you and your family.
Kosch inspectors apply every bit of the knowledge and skill they have acquired through extensive training and experience to every inspection they perform and every report they prepare. This is a company with a high degree is integrity and dedication to the complete satisfaction of every customer they serve.
Customer Satisfaction
From the time you first call them to the time they deliver their meticulously prepared report, Kosch is dedicated to providing world-class service to each and every customer and potential customer they come into contact with. This dedication to service is revealed in the many positive reviews they have received over the years.
After reading the numerous reviews, you can be assured that Kosch stands by the promises they make.
"I have been using them for years and they have never let me down", says one satisfied reviewer, while another one states, "They are always courteous on the phone and professional when they arrive to do the inspection."I am really glad I found this service because I would have never known about all the small maintenance issues if he hadn't pointed them out to me", says yet another delighted customer.
With reviews like this, it is no surprise that Kosch has been able to maintain a 5-star rating on Google reviews. Their dedication is further revealed by the constant evolution of their training and the use of technology to improve the services they provide.
Learn More
To learn more about Kosch Home Inspections, LLC, call 1 (940) 923-2225. Located at 119 Baltimore Ave. SW, Glen Burnie, MD 21061, United States, or visit them on the web at www.koschshomeinspections.com.
Media Contact
Company Name: Kosch's Home Inspections, LLC
Contact Person: Andrew Koschier
Email: Send Email
Country: United States
Website: www.koschshomeinspections.com/