She's one tattoo away from saving the world.
Los Angeles, CA – March 2, 2021 – What do Alien cats, witches, snakes and tattooed millennials have in common?
Rock Salt Releasing will screen the Annecy festival hit, LAVA, from Argentinean director/actor, Ayar Blasco (El sol, La Vagancia) at this week's virtual EFM, learned Variety exclusively.
This comes prior to Rock Salt Releasing's U.S. release date on March 15th on major digital streaming platforms, with pre-releases launched on Feb. 22nd.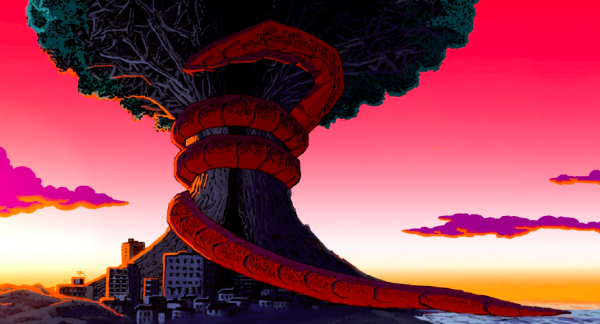 Based on the script by Salvador Sanz and written alongside Ayar Blasco and Nicolás Britos, LAVA is a comedic adult animation featuring the English voice over from Primetime Emmy award-nominated actress / comedian, Janeane Garofalo, best known for TV series BoJack Horseman, Wet Hot American Summer (2001) and Ratatouille (2007).
LAVA follows Débora, a lonely and disenfranchised tattoo artist who endeavors to save herself and her town from an alien invasion. The aliens come in the form of large cats, cackling witches, and never-ending snakes; what's more, these dangerous invaders have harnessed the media as a means to hypnotize humanity into submission. Débora must learn to resist their control and convince others to do the same.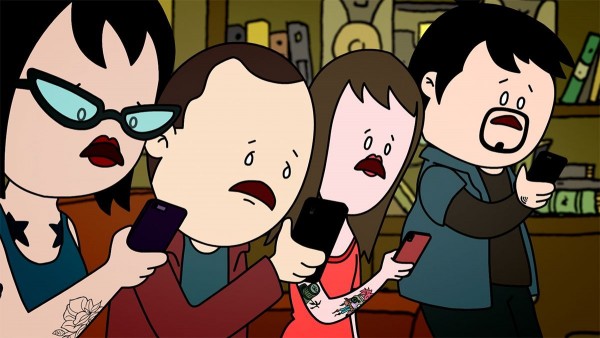 Check out the official trailer from JoBlo Movie Trailers here: https://www.youtube.com/watch?v=Y5ABgtI3d34.
LAVA will be available in the U.S. on major digital streaming platforms on March 15th (Amazon, InDemand, iTunes, Google Play, DirecTV, AT&T, Vimeo on Demand, FANDANGO) in both English and Spanish.
The Spanish cast of LAVA features voice overs from multi-award winning actress, Sofía Gala Castiglione (Alanis, Everybody Has a Plan), Martín Piroyansky (April in New York, XXY, The Vampire Spider) and Justina Bustos (Colonia, Focus, The Suffering).
For more information about LAVA at this year's virtual EFM, please visit http://bit.ly/lavamovie or connect on Instagram (https://www.instagram.com/lava.movie/) and Twitter (https://twitter.com/LavaMovie).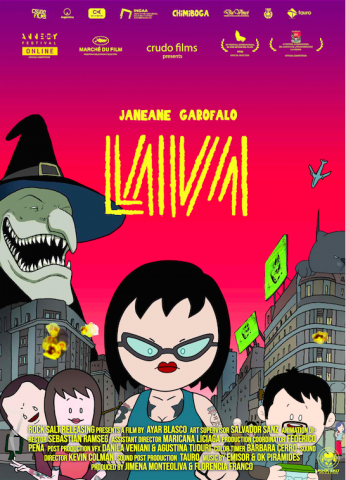 LAVA (2020, 67 min.) Directed by: Ayar Blasco. Writers: Ayar Blasco, Nicolás Britos, Salvador Sanz. Producers: Florencia Franco, Jimena Monteoliva. Cinematographer: Ayar Blasco. Original music: Emisor. Argentina, SA. Spanish / English subtitles. Crudo Films, Rock Salt Releasing.
Production Companies: Crudo Films: http://crudofilms.com.ar/lava.html
ABOUT ROCK SALT RELEASING: Daisy Hamilton curates artistic, award winning auteur films for worldwide theatrical release.
About TriCoast Worldwide:
TriCoast Worldwide is a premium international sales agent, representing the best of U.S. and international films at all the major film markets. Sister company to TriCoast Entertainment and TriCoast Studios, the company is located at the studio facility in Historic West Adams, Los Angeles.
Founded by: Strathford Hamilton and Marcy Levitas Hamilton.
Visit: https://www.rocksaltreleasing.com/.
Connect on Facebook (@RockSaltReleasing), Twitter (@RReleasing) or Instagram (@rocksaltreleasing).
Media Contact
Company Name: TriCoast Entertainment
Contact Person: Jenna Wilen
Email: Send Email
Phone: 3104587707
Address:11124 Washington Blvd.
City: Culver City
State: California
Country: United States
Website: http://www.tricoastworldwide.com