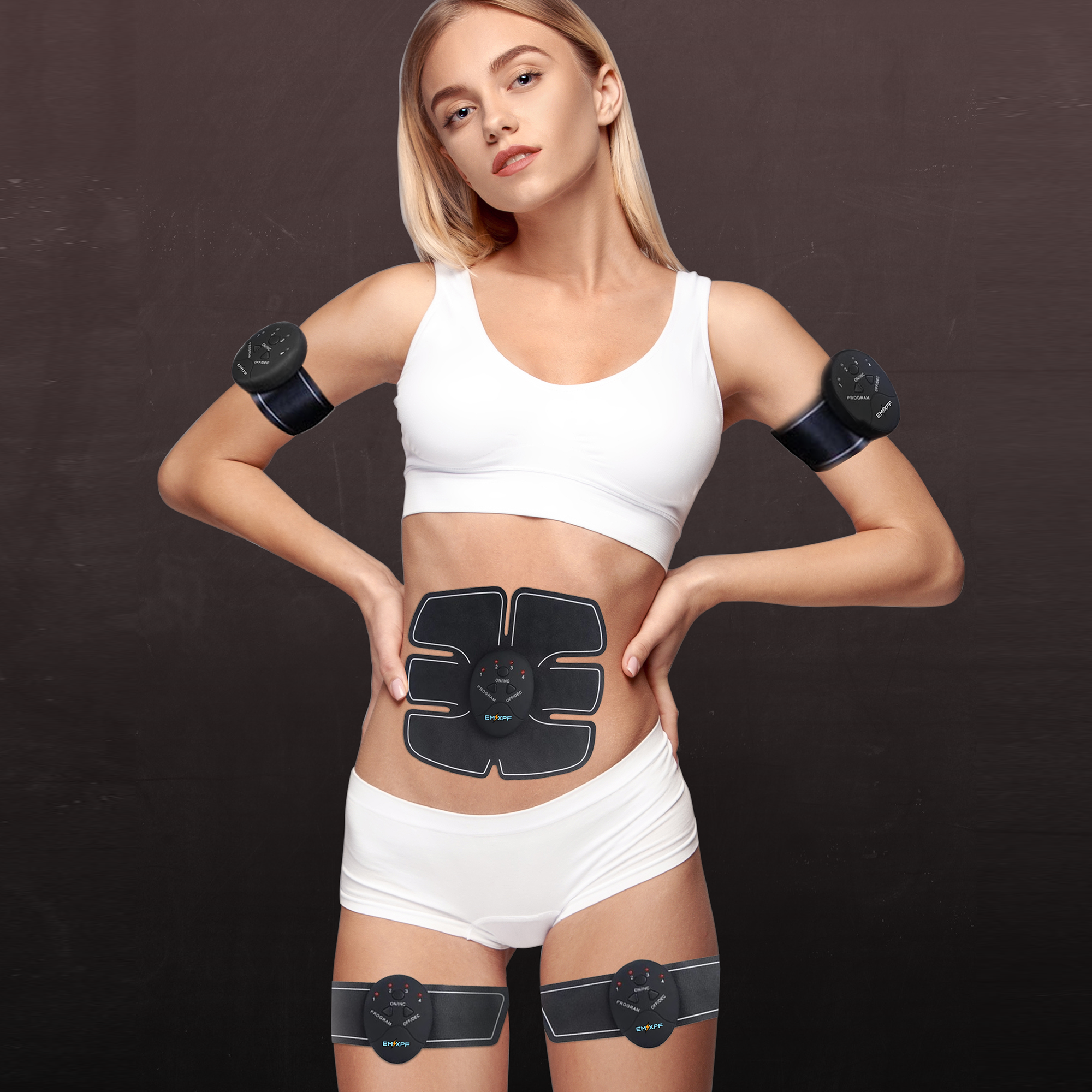 The EMS XF takes a similar Electro muscle stimulation technology found in high-end full-body suits and packs it into their affordable, portable, at-home device which is ideal for the world we are living in.
Electrical Muscle Stimulation (EMS) is taking the $20B fitness industry to the next level. What some are calling the next generation of muscle toning, the EMSXF harnesses this new technology to generate deep-penetrating electrical pulses that stimulate muscles, intensify workouts and deliver real-time results all from the comfort of your own home.
EMS has been a long-held secret among Hollywood celebs, tech-titans and pro-athletes. A-listers like Madonna, Heidi Klum and Tom Holland are obsessed with it. Pop star Usher and Olympic gold medalist Usain Bolt train with it. Victoria's Secret models Romee Strijd and Alessandra Ambrosio swear by EMS to always keep them looking their best.
But while celebrity movers and shakers can afford boutique gym memberships that boast top-of-the-line machinery and full-body EMS suits, the general public has yet to access the same innovative toning technology. Until now.
With the release of the new EMSXF fitness device, EMS is now available for in-home use at a fraction of the cost. Manufactured to strict, clinical standards, it provides a safe and complete workout to abs, arms, buttocks and biceps – all in just 10-15 minutes a day.
Scientifically developed by a California engineering-team, the EMSXF has established itself as the effective, performance-proven EMS product of 2020 –
Tightens, firms and strengthens abs, biceps, and buttocks
Portable you can take anywhere
Provides safe, at-home training that's easy on joints
Allows users to read, relax, clean and browse social media while toning muscles
Media Contact
Company Name: EMSXF Limited
Contact Person: Aaron Agan
Email: Send Email
Phone: 877-888-3084
Country: United States
Website: https://emsxf.com