Long Beach, CA – February 3, 2020 – Trying to describe today's world is a monumental undertaking, given the complex, intertwined currents that are running across lives and the world at large. The debut work of Emmy award-winning documentary maker and clinical psychologist, Donny Jackson, has taken on the challenge with a collection of incisive poems. The work is called boy.
boy by Donny Jackson defies any strict categorization into a genre or school of thought. The verses are freewheeling, yet sharp; abstract yet meaningful.
As described by the publisher: "boy is an awakening on an ocean floor of "othering", be it color or gender or place. It's about the rise from personae to an unflinching eyewitness, and then to a devastatingly personal emergence in a cultural tsunami, exemplified by the image of a swimmer gasping for air."
The collection comprises three sections; "i", which focuses on poetry written from the perspective of someone else, "they", which focuses on living history histories, and i which are tellings from the poet's own view. The work touches upon many themes and topics – from Black America to justice issues everywhere – each holding a myriad of meanings, secrets, raw feelings and emotions as exemplified below:
In 'Poet', the author writes, "Please roam among my stories, for we are the sole pair here; and words are the only stray animals I can fit into this ark."
In 'Lead', "I watch him close his eyes, and wonder if his dreams are gagging on men in suits, who have never been on this street."
In 'Train', "I cannot yet forgive my thighs, for not becoming jaws, and crushing his thrust into powder."
In 'Patrolman's Wife', "He looks only like a husband when he puts on his t-shirt."
Donny Jackson is a writer, performer, producer, and clinical psychologist based in Los Angeles. In addition to his spoken word plays, "One Man Shown" and "salome: ten poems about one thing", Dr. Donny's poems have appeared in La Bloga Online Floricanto's 10 Best Poems of 2015 and -2017, Skin to Skin: a magazine for women of the LGBT community, as well as multiple anthologies, including, "The Border Crossed Us: An Anthology to End Apartheid" (Winner of the 2016 International Latino Book Award for Best Anthology), Incandescent Mind, and The Garden of Black Joy. He is also an NAACP Image Award-winning producer and multiple Emmy Award-winning showrunner of documentary television.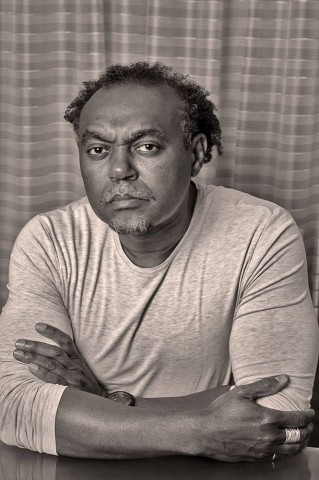 Excerpt from the poem 'Newborn':
she tucks him into her kiss
hollows out the night of its frightened men who could be weapons
lets the dark be as heron bones
at last a sleepy sleep
a soaring quarter rest
far above the aboves
its shadow
made of wool
scrolled upon the two of them like covenant
each one
the other's
amen
Media Contact
Company Name: Silver Star Laboratory LLC
Contact Person: Radhika Jaini
Email: Send Email
Phone: 562-273-6433
Address:2201 N. Lakewood Blvd, #D1887
City: Long Beach
State: CA 90815
Country: United States
Website: https://donnyjacksonpoetry.com/