Everyone knows that small-business owners are strong, resilient people. And perhaps that's never been truer than this past year in a post pandemic era. Everyone has been impacted by COVID-19 in one way or another. For small-business owners, the pandemic has not only been a threat to health and safety, but it's also been a threat to their very livelihoods. To be honest. No one is out of the woods yet. Small-business owners desperately need the support of their elected officials, council representatives at large and Department of Commerce especially in urban communities in places like Baltimore.
These constituents need these stakeholders to be present providing needed encouragement that revitalization of their community is still ongoing assuring them that a path forward is imminent. Ironically, it's now approaching the one-year mark of when COVID-19 ravished the United States with 27.2M cases and 468,000 deaths. Baltimore City alone has had 40,892,879 cases with 21 deaths. The first case was diagnosed February 21, 2020 in the U.S. and the state of Maryland would follow in Mid-March 2020 with its 1st case. For the 1st time there is steady decline bringing hope to a city impacted by its effects. accelerated deployment of the vaccines into the arms of at-risk communities provides assurance that help is going to be quickly and efficiently be available to everyone impacted by COVID including underserved communities.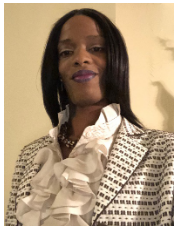 Entrepreneurs are becoming creative, adapt and press on in ways that everyone can admire. One such business is Heavenly Cleaning Service, LLC, widely recognized in the City of Baltimore as a premier Janitorial organization. Ms. Channel Collins, CEO has been a proud member of the City of Baltimore since 2005 and is emerging as a Top Small Business in a Post Pandemic Era. Despite the COVID-19 pandemic, Ms. Collins has only closed her business door once in accordance with mandated CDC guidelines. Unlike other industries, Janitorial and cleaning businesses has thrived in during the pandemic. Ms. Collins is considered a renaissance member of this community always serving on local committees and programs to support small business growth. Heavenly Cleaning Service is a stark contrast in a community where many businesses have already collapsed or closed their business. "Despite these overwhelming circumstances Heavenly Cleaning Service is providing economic growth, continued employment opportunities, value-added strategies whatever lies ahead, even when the whatever really isn't known." Ms. Collins has been able to analyze the current environment, lean on her expertise as an entrepreneur, demonstrating innovation and resilience. Ms. Collins 's revenue has exceeded Pre-COVID-19 levels and she has never had to lay-off or displace workers since the pandemic hit nearly 12-months ago (March 2020). Everyone believes that Heavenly Cleaning Service is a model business that has persevered in one of the worse economic times ever seen. Emerging as a cutting-edge business in the urban metropolis of Baltimore City–they have plenty reasons to celebrate!
On Saturday, March 20, 2021 from 3:00pm-5:00pm Heavenly Cleaning Service will host a celebration Business launch and Networking Event at the Cultural Arts Center in Baltimore City. The event will be LIVE Streamed Virtually on all the major social media outlets. Local businesses in the local communities, news outlets, local VIPs, and general elected assemblies plan to be in attendance to support the launch and media event.
Pre-registration for in person attendance is required, and strict CDC guidelines will be enforced.
Chanel Collins, CEO
Heavenly Cleaning Service, LLC
Cultural Arts Center
401 North Howard Street, Baltimore, Maryland 21201
For inquires call (443) 413-8611, or mail HeavenlyCleaningService@gmail.com
Media Contact: Margaret Butler, cell: (301) 466-4299
Media Contact
Company Name: Heavenly Cleaning Service, LLC
Contact Person: Chanel Collins, CEO
Email: Send Email
Phone: (443) 413-8611
Address:1523 Retreat Street
City: Baltimore City
State: MD 21217
Country: United States
Website: https://heavenlycleaningservicellc.com/