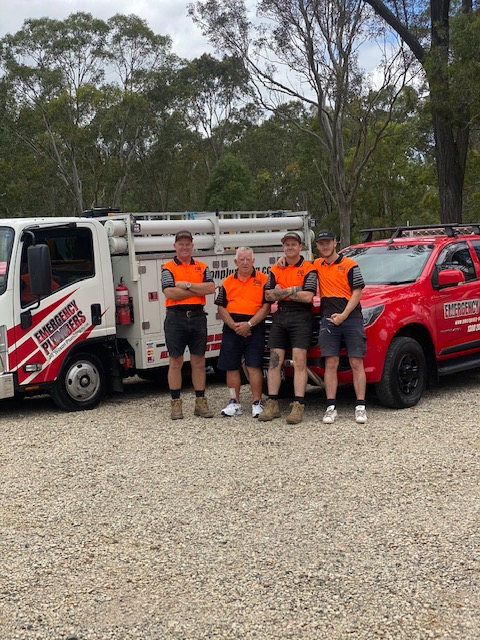 THE BEST EMERGENCY PLUMBERS BLACKTOWN & SYDNEY HAS TO OFFER
After Hours Plumbers
Emergency Plumber Near Me
24/7 Emergency Plumbers
Estd. Since 1991
Emergency Plumbers: A Trusted Plumbing Partner in Blacktown and Sydney Wide, Celebrating Over Three Decades of Excellence Since 1991
Emergency Plumbers, a distinguished name in the plumbing industry, proudly marks over 30 years of delivering exceptional emergency plumbing services since its establishment in 1991. As a longstanding presence in Blacktown and across Sydney, the company has become synonymous with reliability, expertise, and unwavering commitment to customer satisfaction.
Key Highlights of Emergency Plumbers 30-Year Legacy:
Established in 1991: Since its inception, Emergency Plumbers has been a cornerstone in the plumbing industry, serving the Blacktown community and expanding its reach to cover Sydney wide.

Trusted Professionals: The company's certified and skilled technicians have been the backbone of its success, consistently providing reliable and efficient plumbing solutions to residents and businesses in Blacktown and beyond.

Comprehensive Services: Emergency Plumbers offers a wide range of Emergency Plumbing Services, catering to the diverse needs of clients across Sydney. From minor repairs to major emergencies, the company ensures prompt and effective solutions.

Adaptability and Innovation: With a commitment to staying ahead in the industry, Emergency-Plumbers.net.au has embraced innovation and adapted to the latest technologies, ensuring it remains a leader in the ever-evolving field of plumbing.

Customer-Centric Approach: The company has built a reputation for its customer-centric approach, prioritizing timely responses, transparent communication, and fair pricing to ensure the utmost satisfaction of its clients.

Celebrating 30 Years of Excellence:
As Emergency Plumbers commemorates over three decades of service, the company extends its gratitude to the Blacktown and Sydney communities for their trust and support. To celebrate this significant milestone, Emergency Plumbers invites both residents and businesses to experience its unparalleled plumbing services.
For inquiries or to schedule a service, please visit emergencyplumbers.com.au or contact 02 9622 4888 for immediate assistance.
About Emergency Plumbers:
Emergency Plumbers has been a trusted name in the plumbing industry since 1991, serving the Blacktown community and expanding its services across Sydney. With a legacy built on excellence, the company continues to be a reliable partner for all emergency plumbing needs.
Media Contact
Company Name: Emergency Plumbers
Contact Person: Jason
Email: Send Email
Phone: 0296224888
Address:5/5 Steel St 5 Steel St
City: Blacktown
State: New South Wales 2148
Country: Australia
Website: https://emergency-plumbers.net.au/