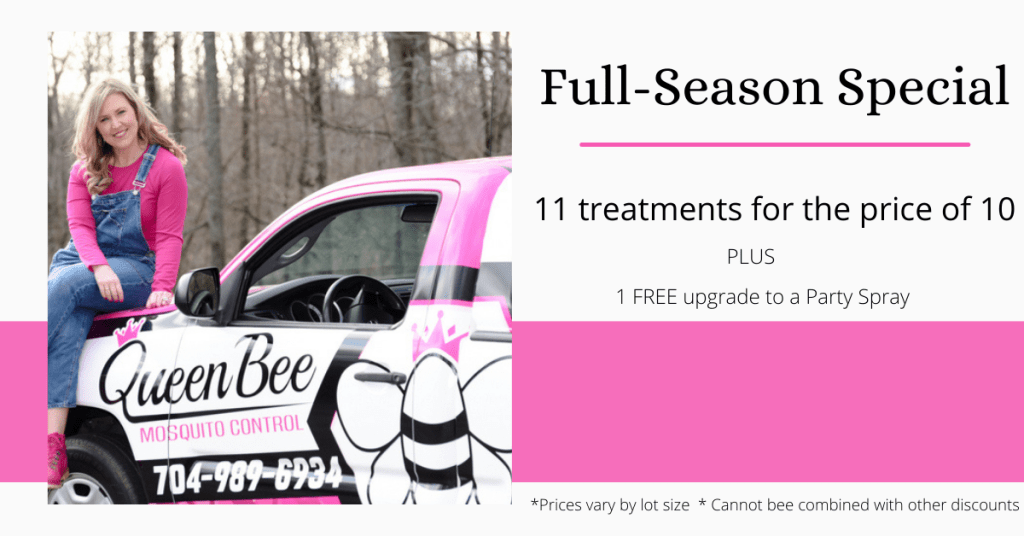 Mosquitoes are carriers of a large number of diseases, some even causing illnesses. Mosquito control and mosquito treatments have now become an essential part of our urban outdoor living.
The necessity to get rid of mosquitoes further increased due to the outbreak of COVID-19. The pandemic makes it imperative that we keep ourselves fit and healthy.
This is more important so as diseases caused by mosquito bites may weaken our immune system making it vulnerable to attacks of the COVID-19.
Here, Queen Bee Mosquito Control comes to the rescue as a professional service with experienced technicians who can help people get rid of your mosquito infestation.
Specifically, Queen Bee Mosquito Control is offering a "Full-Season Treatment Special". This special includes 11 mosquito treatments for the price of 10, plus one FREE upgrade to a party or event spray. This is a great option to keep your yard mosquito free for the entire season.
Keeping up to its professional standard and reputation, Queen Bee Mosquito Control is currently offering its mosquito treatment services to the residents in the Charlotte, NC and surrounding areas.
Queen Bee Mosquito Control has become an integral part of the Charlotte community. Homeowners want to enjoy the outdoors with family and friends in a mosquito free environment. Pesky mosquitos can spoil an outdoor party or event. Riding your backyard of mosquito's is a great step to enjoying the warmer weather at home.
Besides human body, the mosquito's, fleas, ticks and other pests also cause massive problems for the backyard of a home being the breeding grounds of germs, larvae and fouling the atmosphere of the exterior of a house.
Queen Bee Mosquito Control provides professional expertise and many years of experience in controlling and eliminating mosquitoes and other pests to protect you from multiple diseases caused by them.
In fact, the latest official report of the Center for Disease Control says the cases of illnesses spread by mosquitoes, ticks and fleas have increased drastically since 2004.
The reason for alarm from mosquitoes can be gauged from the fact that annually, over 100,000 cases of mosquito-related diseases gets reported from different parts of the US.
Some of these diseases include Lyme disease, Rocky Mountain spotted fever, West Nile virus, and Zika virus. All of them are potentially life threatening. Hence, unless we are cautious and take preventative measures, such diseases may also invade our homes.
This, however, can easily be avoided by eliminating the mosquitoes breeding in the backyard so that they are incapable of invading the patio, rooms, roof and walls.
Queen Bee Mosquito Control can break the mosquito life cycle in a very short span of time thus stopping breeding and infestation through various methods including Mosquito Fogging and Neighborhood Treatments (eliminating mosquitoes at tennis courts, playgrounds and community pools).
The company also offers Special Event Treatments under which it prepares a comfortable and safe environment for different parties and social gathering held in the backyard, pool-side, garden or any other outdoor spot.
Media Contact
Company Name: Queen Bee Mosquito Control
Contact Person: Keenan McGrath
Email: Send Email
Country: United States
Website: https://queenbeemosquitocontrol.com