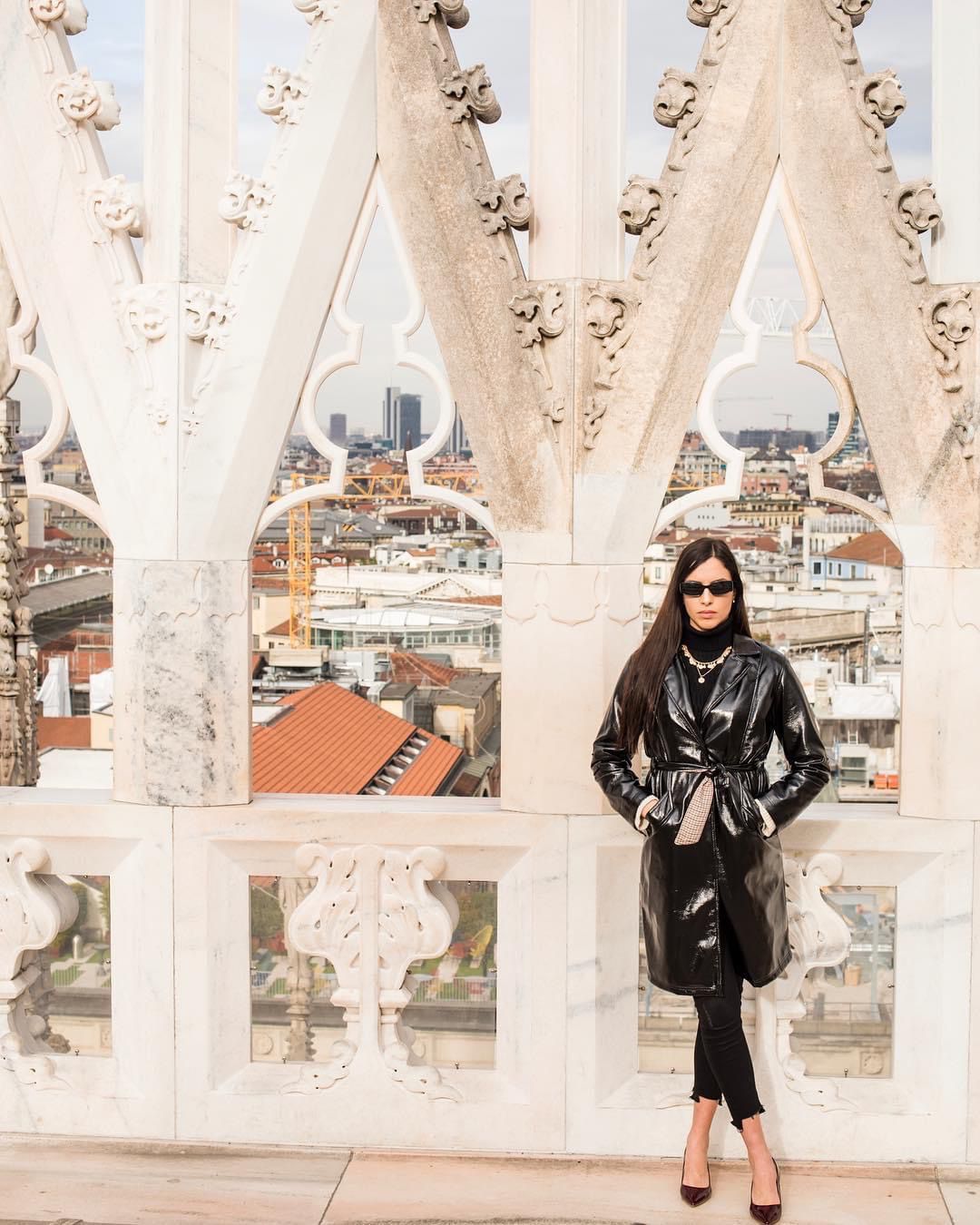 Eleonora Bernardi Zizola is a woman of many talents. The young woman hailing from the beautiful city of Venice in Italy is a professional basketball player at the national level as well as a fashion blogger and activist. Seems like two completely different worlds, right? Well, it's not so for Eleonora who has not only been able to handle both with grace but has also managed to create her own branding along the way.
When she was around 9, many of her friends would play sports at the community park and basketball, in particular, piqued her interests. Her parents were always supportive of this and kept pushing her to make it a career when she showed an excellent aptitude for it. Basketball had always meant smooth sailing for Eleonora, except for one aspect of it.
For years, Eleonora had struggled with body image issues. She had always been a tall girl and this especially hampered her teenage years when she had to go through puberty. Being a young lady, she was quite conscious of her body and never being able to find activewear that would fit her without having to give up on style, definitely had an effect on her psyche. Now that she is older and has lived life as an adult for quite many years, Eleonora has come out from the fight as a stronger and bolder woman who knows her self-worth and her place in this world. Along with making her more aware of her own self, age also gave Eleonora a love for fashion. Eleonora has always been one to pursue her passions as she had shown earlier, by making basketball her career, and she did the same with the fashion industry. One of the best choices she admits to making was the creation of her blogging website www.womanpower.it
Having had a difficult past herself, Eleonora gives special attention to talking about different body types and sizes on her blog. Her interest in fashion and the latest trends around the world as well as a genuine desire to lend a helping hand to others with body image issues makes her the perfect person to give clothing advice. She curates outfits for all types of lifestyles and body shapes and also provides motivational blogs based on her own experience. Recently, she is in the talks for trying to establish a line of her own, which would focus mainly on athleisure and activewear, while also being fashion-forward in a wide range of sizes.
Eleonora Bernardi Zizola is also quite an active part of the Italian community. Apart from having represented her country as a pro basketballer in many global as well as national tournaments, she also talks about Italy quite often in her blog posts. The topics for these posts range from "a typical day in the life of" to specific places of interest or value in the city of Venice. Milan being a neighbour city to Venice, Eleonora is obviously an attendee as well as presenter at the internationally acclaimed Milan Fashion Week and also speaks of it on her blog.
Media Contact
Company Name: Blog Womanpower
Contact Person: Eleonora Bernardi Zizola
Email: Send Email
Country: United States
Website: www.womanpower.it