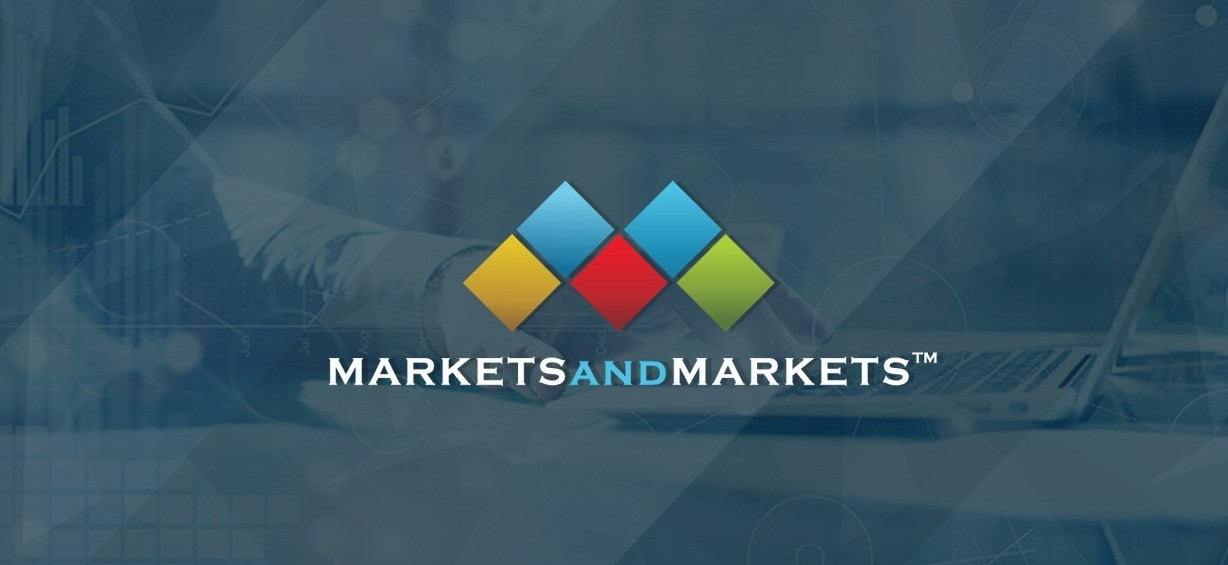 Cisco (US), AWS (US), Dell Technologies (US), Google (US), HPE (US), Huawei (China), IBM (US), Intel (US), Litmus Automation (US), Microsoft (US), Nokia (Finland), ADLINK (Taiwan), Axellio (US), Capgemini (France), ClearBlade (US), Digi International (US), Fastly (US), StackPath (US), Vapor IO (US), GE Digital (US), Moxa (Taiwan), Sierra Wireless (Canada).
Edge Computing Market by Component (Hardware, Software, and Services), Application (Smart Cities, Remote Monitoring, loT, AR and VR, Content Delivery), Organization Size (Large Enterprises and SMEs), Vertical and Region – Global Forecast to 2028
The edge computing market size is expected to grow from USD 53.6 billion in 2023 to USD 111.3 billion by 2028, at a Compound Annual Growth Rate (CAGR) of 15.7% during the forecast period. Major driving forces of the market include surge in the adoption of IoT technology, entertainment via cloud gaming, automation of system(s) across several industries such as transportation and logistics, healthcare (for patient health live monitoring), availability of cost-effective edge computing platforms, among others.
Download PDF Brochure: https://www.marketsandmarkets.com/pdfdownloadNew.asp?id=133384090
By component, hardware segment to record the second highest CAGR during the forecast period
The hardware segment plays a crucial role in the edge computing market. Edge computing involves processing data closer to its source rather than relying solely on centralized cloud infrastructure. This proximity to data sources requires specialized hardware components to enable efficient and reliable computing at the edge. Hardware in the edge computing market includes devices such as edge servers, edge gateways, routers, switches, sensors, and other edge devices. These components are designed to handle the unique challenges of edge environments, including limited power and computing resources, harsh conditions, and low-latency requirements. Additionally, specialized hardware accelerators, such as graphics processing units (GPUs) and field-programmable gate arrays (FPGAs), are employed to enhance processing capabilities and enable tasks like real-time analytics, machine learning, and video processing at the edge. Therefore overall, the hardware segment is vital for enabling the infrastructure and computational capabilities necessary to support the growing demand for edge computing applications across various industries.
By Application, Remote monitoring segment to exhibit significant growth during the forecast period
Remote monitoring services for edge computing technology have been there for years. The new digital monitoring services utilize the latest technologies, such as cloud computing, data analytics, AI, and mobile communications. Organizations are finding edge computing to reduce latency and moving toward the decentralized edge and scattering IT infrastructure over multiple remote sites. In a time-sensitive business, where delivery of every data packet is critical to the business, edge computing can make a huge difference through localized efficient processing; for instance, in the oil and gas industry, seismic and sensor data are required to be frequently stored and physically shipped, which can result in costly delays. In such cases, edge computing helps balance processing loads and analyse telemetry data (irrespective of global distances) and improves business continuity by protecting against unplanned outages or data loss. Thus, with remote work on the rise and businesses utilizing digital platforms and services, edge computing functionalities will deliver faster, reliable, and cheaper data processing.
Request Sample Pages: https://www.marketsandmarkets.com/requestsampleNew.asp?id=133384090
Unique Features in the Edge Computing Market:
Its capacity to deliver incredibly low latency is one of its most prominent features. Edge computing processes data closer to the point of origin, guaranteeing that real-time or near-real-time response-demanding applications, such industrial automation and autonomous vehicles, can make quick judgements and carry out actions without the delays brought on by centralised cloud computing.
Edge computing also provides tremendous bandwidth efficiency. It reduces the need for substantial data transfers to distant data centres by processing data locally. In situations when bandwidth is constrained, this optimised use of network resources is especially beneficial, leading to cost savings and more effective data handling.
Another remarkable feature of edge computing is its offline functionality. Even when cut off from the main cloud, edge devices can continue to operate independently. Due to its strong adaptability for different use cases, this guarantees ongoing functioning in settings with unstable network access or during network outages.
One essential component of edge computing is scalability. Edge devices can be added or removed by organisations with ease as needed, making it a flexible solution for shifting requirements. This scalability offers flexibility and cost-efficiency by enabling expansion without the need for significant infrastructure upgrades.
Major Highlights of the Edge Computing Market:
Another exceptional aspect of edge computing is effective bandwidth control. By processing data locally, it makes better use of network resources and lessens the need for large-scale data transfers to centralised cloud servers. In addition to preserving network bandwidth, this lowers the cost of data transfer. Edge computing is an important technology because bandwidth efficiency is crucial in situations when network capacity is constrained.
Data localization is highly advantageous for regulatory compliance, particularly in areas with strict rules governing data sovereignty. Edge computing makes it possible for data to stay within of national boundaries, guaranteeing adherence to data residency laws.
The distributed design of edge computing strengthens redundancy and reliability. As processing workloads are distributed over several edge devices, the chance of a system outage is reduced if one device fails and is swiftly replaced by another.
Edge computing lowers reliance on centralised cloud resources, which also helps to lower costs. This has considerable financial benefits, especially for data-intensive applications that would otherwise incur high cloud computing costs.
A crucial component of edge computing is customization. It enables organisations to customise analytics and processing at the device level, which is crucial for sectors with specialised needs. Edge computing technology will ideally match business use cases thanks to customised solutions.
Inquire Before Buying: https://www.marketsandmarkets.com/Enquiry_Before_BuyingNew.asp?id=133384090
Top Key Companies in the Edge Computing Market
The major players have implemented various growth strategies to expand their global presence and increase their market shares. Key players such as Cisco (US), AWS (US), Dell Technologies (US), Google (US), HPE (US), Huawei (China), IBM (US), Intel (US), Litmus Automation (US), Microsoft (US), Nokia (Finland), ADLINK (Taiwan), Axellio (US), Capgemini (France), ClearBlade (US), Digi International (US), Fastly (US), StackPath (US), Vapor IO (US), GE Digital (US), Moxa (Taiwan), Sierra Wireless (Canada), Juniper Networks (US), EdgeConnex (US), Belden (US), Saguna Networks (Israel), Edge Intelligence (US), Edgeworx (US), Sunlight.io (UK), Mutable (US), Hivecell (US), Section (US), EdgeIQ (US), have majorly adopted many growth strategies, such as new product launches, acquisitions, and partnerships, to expand their product portfolios and grow further in the Edge Computing market.
The edge computing market – global forecast to 2028 report's study includes an in-depth, extrapolated, competitive analysis of key players as well as the startups in the aforesaid market with their company profiles, financials, offerings, recent developments, and key market strategies (also a MarketsandMarkets™ view for top 5 global profiled company). The players in this market have implemented different strategies, both organic and inorganic, to expand their global presence, improve visibility, and increase their market shares. Organic growth strategies such as product launches, enhancements, similarly with solutions and services, and inorganic growth strategies such as partnerships, acquisitions, collaborations, have been the most dominating and effective strategies adopted by the major players from January 2020 through May 2023, which helped/is helping them strengthen their footprint in the aforesaid global market and broaden their customer base.
Huawei is a privately owned company and operates through four segments: consumer business, carrier business, enterprise business, and unallocated items. The carrier business segment includes solutions related to wireless networks, cloud core network, fixed network, IT infrastructure carrier software, and professional services. The enterprise segment covers digital infrastructure platform(s) built by using new ICT technologies. Smartphones, tablets, wearable devices, and converged home devices are included in the consumer segment. Huawei's edge computing architecture consists of the Intelligent EdgeFabric (IEF), which provides integrated edge-cloud synergy services, and enables remote control, data processing, and analytics on edge computing resources. Intelligent video analysis, and big data stream processing technologies developed for the cloud can be pushed to the edge to provide hassle-free real-time service capabilities. IEF on the cloud can be used to centrally manage containers on millions of edge computing gateways, deploy functions, to modify configurations, carry out version updates, perform monitoring, and analyze operating conditions. Huawei's Edge campus devices and applications can be quickly and effectively integrated with cloud services.
HPE is one of the leading players in the edge computing market. However, it faces stiff competition from other global players operating in the market. The company faced challenges in entering new product segment with its present business structure. The shortage of skilled workforce poses a threat for the HPE's steady growth of profit. The company has a strong global presence in the edge computing market and has a diversified product portfolio with customized solutions. HPE has a strong distribution network and partner ecosystem, which is expanding its business in emerging markets. The company is continuously focusing on innovating products and automation of activities to deliver high quality products. The company is highly focused on organic and in-organic growth strategies to accelerate innovation through hybrid cloud solutions.
IBM is one of the leading providers of cloud platform services and cognitive solutions, which works across domains such as cloud, IT infrastructure, security, services, and research. The company operates in more than 175 countries and caters to various industries worldwide. The company functions through six main segments: Global Technology Services, Cloud and Cognitive Software, Global Business Services, Systems, Global Financing, and Other.
IBM offers infrastructure, hosting, and consulting services in different areas that consist of customer relationship management, business analytics optimization, outsourcing, software, and security. The company is focused on developing solutions and products powered by the latest technologies, including AI and ML, analytics, big data, and IoT. The company also offers services to help clients transform their businesses. In the distributed cloud market, IBM offers IBM Cloud Satellite, a managed distributed cloud solution that offers cloud services, APIs, access policies, security, and compliance.
Media Contact
Company Name: MarketsandMarkets™ Research Private Ltd.
Contact Person: Mr. Aashish Mehra
Email: Send Email
Phone: 18886006441
Address:630 Dundee Road Suite 430
City: Northbrook
State: IL 60062
Country: United States
Website: https://www.marketsandmarkets.com/Market-Reports/edge-computing-market-133384090.html