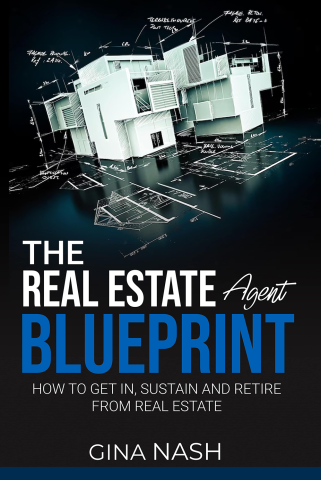 Atlanta, GA – October 16th, 2023 – Gina Nash, a remarkable professional with a diverse journey that spans from being a professional dancer and teenage mom to her illustrious career in corporate America, is proud to announce the release of her new book, "Real Estate Agent Blueprint: How to Get In, Sustain, and Retire from Real Estate." In this groundbreaking book, Gina shares her exceptional insights and experiences, providing a comprehensive roadmap for real estate agents to excel in their careers.
Gina's journey began in 1995 when she started as a loan processor, steadily climbing the corporate ladder to become a top mortgage underwriter. In 2008, a pivotal moment in economic history, Gina embarked on a new adventure in the real estate industry. In just a few short years, she emerged as one of the world's leading realtors, earning her place as a respected and influential figure in the art of selling.
"Real Estate Agent Blueprint" is an intelligent and indispensable playbook that promises to boost the confidence, performance, and results of aspiring and experienced real estate agents alike. The book offers invaluable insights, addressing critical aspects of the industry, including:
– Mastering the art of real estate success
– Discovering your unique selling proposition
– Negotiating like a pro and working with confidence
– Establishing effective follow-up strategies with every client
and much more!
This book is more than just words on pages; it presents practical lessons, captivating stories, and vivid examples to guide readers in applying Gina's principles, ultimately leading to increased profits and unparalleled success in the competitive world of real estate.
No longer will your definition of a successful day hinge on a single deal or client. Gina's "Real Estate Agent Blueprint" sets the course for your next successful venture, providing a clear path toward enduring prosperity in the real estate industry.
Gina Nash's "Real Estate Agent Blueprint" is now available at Amazon, Amazon Kindle, www.realestateagentblueprint.com, and Barners & Noble.
About Gina Nash:
Gina Nash is a prominent real estate expert, speaker, and author who has not only excelled in her dynamic career but also dedicated herself to empowering others in the industry. With a unique journey, Gina's insights and experiences have made her an authoritative voice in the world of real estate. Her mission is to inspire and guide real estate professionals to reach their full potential and enjoy lasting success.
For more details contact:
Instagram: @itsginanash
Facebook: @justginanash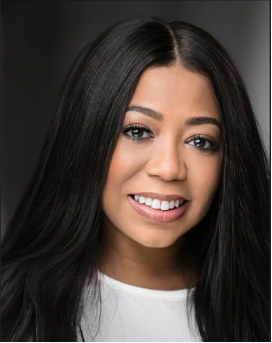 Media Contact
Company Name: Nash Real Estate Academy
Contact Person: Gina Nash
Email: Send Email
Phone: 800-483-2106
Country: United States
Website: https://www.ginanash.com/