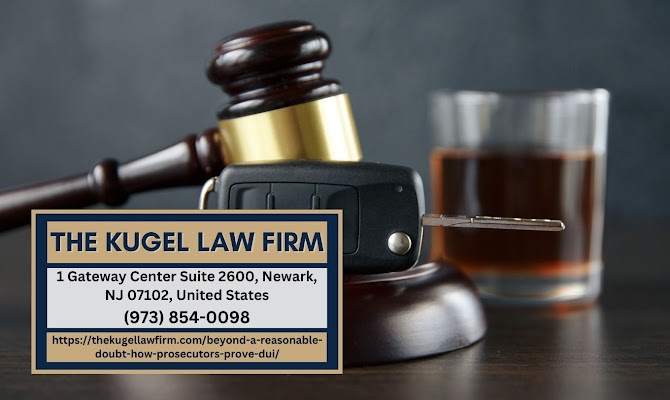 Renowned DUI lawyer Rachel Kugel has released a comprehensive article, providing an in-depth understanding of the DUI laws in New Jersey. Anyone searching for a "DUI lawyer near me" in the Garden State can benefit from this enlightening piece that sheds light on the intricacies of these laws.
In the first few lines, Kugel highlights the state's stringent traffic laws, emphasizing the severe penalties associated with DUI or DWI offenses. If one finds themselves facing such DUI charges and are in need of a "DUI lawyer near me," Kugel's article provides essential information about the legal landscape in New Jersey.
The piece also covers other critical aspects of DUI laws, like the implications of Drug Impairment Cases (DUID), and ways to challenge Field Sobriety and BAC tests. It is a treasure trove of information for anyone seeking a "DUI lawyer near me" in New Jersey.
In the second paragraph, Kugel's firm, The Kugel Law Firm, underscores its commitment to providing aggressive legal representation for individuals charged with drunk driving offenses. "Our skilled NJ criminal defense attorneys are dedicated to protecting our clients' rights and have the legal experience needed to provide you with the best possible outcome," she states.
Kugel further explains that, unlike other states, New Jersey does not categorize drunk driving or DWI as a criminal offense, but as a traffic one. The article goes on to detail the factors that influence the severity of DUI penalties, such as the amount of alcohol in a person's system, the presence of minors in the vehicle, or prior intoxicated driving offenses.
Kugel also clarifies that New Jersey does not differentiate between DUI and DWI cases, using the terms interchangeably. She meticulously explains the conditions under which a person commits a DWI, from the state of intoxication to the Blood Alcohol Concentration (BAC) level.
"New Jersey laws restrict any kind of downgrading or commuting of charges through plea bargains," Kugel highlights. As such, it is crucial to have a competent DUI lawyer who can navigate these strict rules to achieve the best possible outcome.
Kugel also discusses the importance of sobriety tests, such as breath tests, in DUI cases. She explains that these tests are used to measure a person's BAC and determine if they're under the influence. She also covers the legal consequences of refusing a breath test under New Jersey's implied consent laws.
She elaborates on the DMV's role in handling license suspensions and revocations in DUI cases, and the potential impact of a DUI conviction on driving privileges. She further describes diversion programs that may be available to first-time offenders as an alternative to conviction.
Kugel also touches on the use of ignition interlock devices, which are often required for those convicted of DUI. She explains how these devices work and the circumstances under which one may be required to install one.
Additionally, she discusses the purpose and legality of sobriety checkpoints in New Jersey, explaining how they fit into the state's broader strategy for combating impaired driving.
The Kugel Law Firm's dedicated team of DUI attorneys are committed to providing knowledgeable legal representation to clients. With a deep understanding of the New Jersey legal system and relevant DUI laws, they strive to achieve the best possible outcome for their clients.
About The Kugel Law Firm
The Kugel Law Firm is a prominent legal firm in New Jersey, led by the distinguished DUI lawyer Rachel Kugel. They are dedicated to serving the community with aggressive legal representation for individuals charged with drunk driving offenses. Their comprehensive understanding of the New Jersey legal system and commitment to protecting their clients' rights set them apart as a leading firm in the state. Their team of top-rated DUI lawyers leaves no stone unturned when it comes to investigating the circumstances of each case, ensuring their clients receive quality legal services.
Embeds:
Youtube Video: https://www.youtube.com/watch?v=F0AubZvhPU0
GMB: https://www.google.com/maps?cid=3822170752710866861
Email and website
Email: admin@thekugellawfirm.com
Website: https://thekugellawfirm.com/
Media Contact
Company Name: The Kugel Law Firm
Contact Person: Rachel Kugel
Email: Send Email
Phone: (973) 854-0098
Address:1 Gateway Center 2600, Newark, NJ
City: Newark
State: New Jersey 07102
Country: United States
Website: https://thekugellawfirm.com/