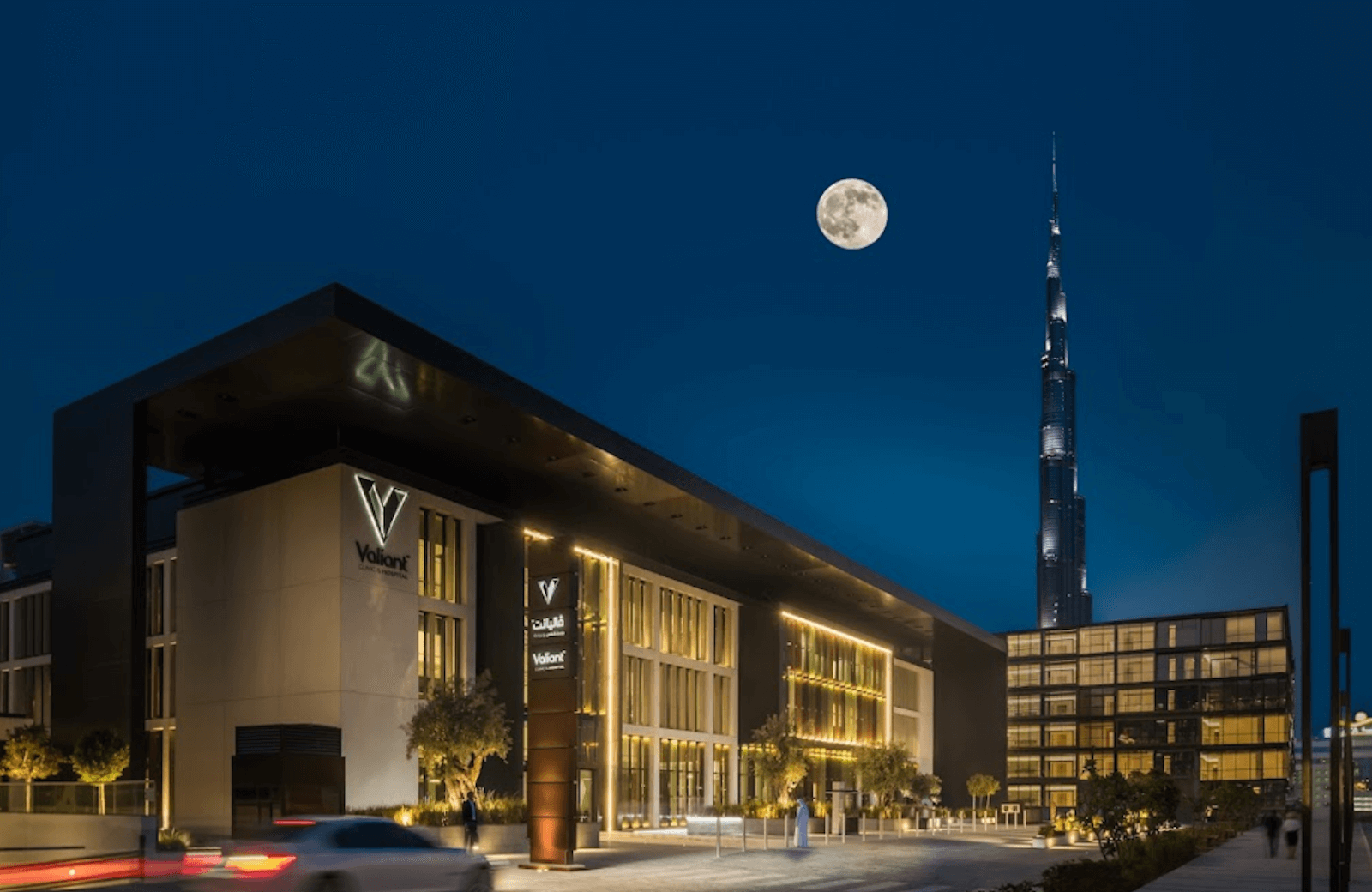 The Cardiology Department at Valiant Clinic & Hospital is a high end multi-speciality hospital centrally located in Dubai's City Walk district.
Cardiovascular diseases continue to be a leading cause of mortality among men and women, with a large majority of cases seen in a leading hospital in Dubai being directly or indirectly caused by lifestyle factors such as poor diet and sedentary daily routines. Diagnosis for cardiovascular issues at Valiant Clinic & Hospital uses comprehensive advanced imaging and 3d scanning technology, with treatment by leading cardiology experts.
Leading cardiology hospital in Dubai continues to see an increase in the number of adult and pediatric cardiology cases, pointing to lifestyle as a leading factor in preventable cardiovascular diseases and conditions being diagnosed.
Over 80% of heart-related conditions and diseases diagnosed on average by a cardiologist in Dubai hospital are preventable.
Valiant Clinic & Hospital has seen a 31% increase in online bookings and traffic related to its Cardiology Department.
Valiant's Cardiology team expanded to 8 with the addition of renowned cardiologist in Dubai, Dr Gehad El Gargawy and Cardiovascular Anesthesiologist and Intensivist Dr Mohammad Jahromi.
Valiant has invested significantly in equipping the its cardiology department with a robust comprehensive suite of diagnostic and treatment technologies including 3d medical imaging tech such as the Phillips Azurion C12, Carto 3 and robotic assisted surgery.
Given the unprecedented disruptions that the past couple of years have had on the mobility and activity levels of the general population, it is perhaps not surprising to note several knock on effects that have and continue to articulate themselves in the interactions between people and the respective medical care systems in place to diagnose and treat conditions that arise.
Video Link: https://10fwd.agency/wp-content/uploads/2022/12/Cardiac-Arrhythmia-Dr.-Moutaz-El-Kadri-Consultant-Cardiologist-Electrophysiologist.mp4
As a modern and multicultural city, Dubai has seen a massive increase in population over the pandemic period and adopted several measures for periods of time that imposed understandable but significant disruptions in the routines and day-to-day lives of adult and child residents of the city. The majority of residents adopted work from home as a lifestyle for an extended period of time, in addition opportunities for exercises and fitness related activities were curtailed.
Having reopened for business some time ago, an increasing number of cases have been witnessed at Valiant Clinic & Hospital's team of cardiologists who are based in City Walk in Al Wasl. Expanding the team of cardiology related experts to 8, the hospital has seen a 31% year on year increase in the number of enquiries fielded strictly related to cardiology, part of a general trend of increasing patient footfall that has resulted in further investment to allow the cardiology team to deploy and leverage the latest advances in medical technology for the benefit of adult and pediatric cardiology patients in the Dubai community.
About Valiant Clinic & Hospital Cardiology Department
Valiant's Cardiology Centre of Excellence is dedicated to playing a supporting role in the UAE Ministry of Health's programs to promote cardiovascular health at every level of the community. Staffed by a handpicked team of western board-certified experts and surgeons with decades of collective experience the department is well placed to diagnose and treat the full spectrum of adult and pediatric cardiovascular diseases and conditions, the team includes female cardiologist in Dubai, Dr Mouna Mohamdioua.
Media Contact
Company Name: Valiant Clinic & Hospital
Contact Person: Sandra Biggins
Email: Send Email
Country: United Arab Emirates
Website: www.valiantclinic.com