Grand Rapids, Michigan – Taylor Kole, a popular science fiction author, has announced the release of his latest book, Dream Riders, to audiences worldwide. A thrilling science fiction adventure, readers dive headfirst into an exciting world of dream manipulation and distortion and follow an intricate couple who can manipulate dreams with astonishing clarity.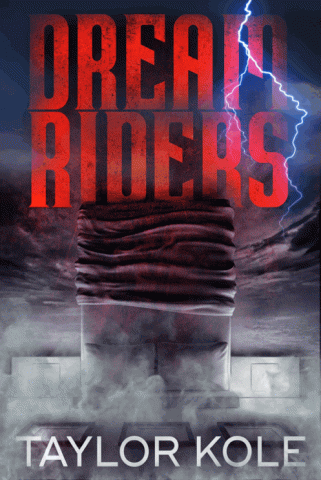 Uncovering and encouraging one's deepest desires through dreaming, follow Corey and Marci in this 351-page thriller. The couple, convincing clients they use lights, sounds, and physical manipulation to alter dreams, really relies on a hidden talent, Dream Riding, to guide and manipulate the world around them. Ultimately compelled to use this Dream Riding ability to their benefit, Corey and Marci soon discover a Being inside the mind of a disturbed client. But when the Being sees them, too, they suddenly find themselves in a race to control their fate and power as Dream Riders.
Throughout this suspenseful novel, Corey and Marci are challenged to build a better life for their daughter while understanding the Being now destined to control them. With malevolent ambitions to wipe them out of existence, the Being in Dream Riders presents an exciting, suspenseful element that captivates the minds of readers in an intricate story of dreams, horror, and the paranormal activity.
Currently available on Amazon, Dream Riders retails for $2.99 on Kindle devices and is available for free through Amazon's Kindle Unlimited subscription program. Read the most popular science fiction novel of the year today.
About The Author
Taylor Kole is an accomplished science fiction author, aiming to help people expand their faith in humanity and our potential. With broad appeal, his works have been popular amongst readers of science fiction and young adult stories. Inspired by the likes of Harry Potter, the Red Rising trilogy, Ender's Game, Ready Player One, and Games of Thrones, his latest novel, Dream Riders, takes readers on a similarly thrilling and suspenseful experience.
Media Contact
Company Name: Dream Riders by Taylor Kole
Contact Person: Taylor Kole
Email: taylorkolepromoter@gmail.com
City: Grand Rapids
State: Michigan
Country: United States
Website: www.amzn.to/33SACme