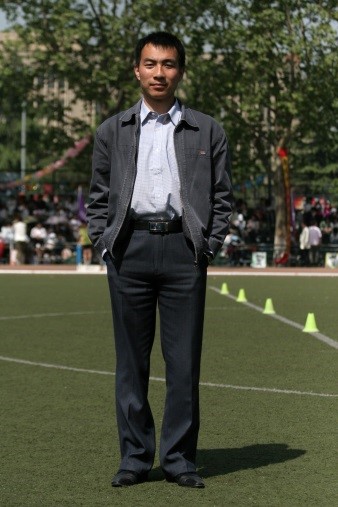 The book titled, "Evaluations of Research Impacts and Research Interdisciplinary" is written by Zhiyi Shao. Dr Shao received his PhD from the School of Computer Science at Shaanxi Normal University in 2015. Before this, his research focused primarily on information technology and computer science.
Dr Shao has since concentrated on information science, data science, informatics, and scientometrics studies. This knowledgebase inspired him to write this book. Shao wanted to share with the fellow research scientists China's status on Mathematics as a discipline.
Dr Shao has discussed the factors and steps required to shape a world-class discipline. His book primarily focuses on two factors only. They are research productivities and research impacts. A team of research along with Dr Shao observed that mathematics discipline included co-author networks, production scientometry studies, journal evaluations etc.
Dr Shao's goal is to ensure that the current status of Mathematics discipline is known globally. In addition to this, his objective was to prove the former with evidence that China can formulate more scientific and reasonable development policies and he has attempted the same through this book. He has explained in his book why Mathematics as a discipline has been prioritized.
He has linked the role of academic librarians in promoting this discipline and how they can contribute to university research activities. The book's opening chapter is on the role of academic librarians. In today's world, such important roles are not studied and analysed by institutions. However, Dr Shao stresses on the 11 essential skills, which the librarians are expected to become proficient in the coming years. He addresses how librarians should have sound knowledge about Evidence-Based Library and Information Practise (EBLIP) so that they can acquire an understanding for discipline development from the evaluation and analysis of data i.e., research paper, patents etc.
Furthermore, Dr Shao has explained in theory how to design research techniques and create research instruments required for a research paper. He has mentioned how the obtained data plays an integral role in the study and through the data he and his team were able to contribute to policy suggestions. Hence, good and evidence-based research helps the government to understand the shortcomings a field goes through.
According to Dr Shao, the motivation of the interdisciplinary study in his book lays in obtaining an efficient method to quantify the research interdisciplinarities, revealing the research interdisciplinarity patterns of mathematic discipline etc. Since there have been very few studies of interdisciplinarity related to mathematics discipline. Dr Shao's interest in this field found a new meaning. They concluded that while Mathematics was closely associated with Computer Science, there was a doubt whether the opposite was also true. The quest will continue, as Dr Shao will unravel this academic finding in his further studies.
It is interesting to note that Dr Shao wrote a book on an issue, which ails the present academic sphere. Giving an equal opportunity to all disciplines is the need of the hour. The book by Dr Shao is a must-read as it leaves a lasting impact.
Media Contact
Company Name: Index of Sciences Ltd.
Contact Person: Jessica Simpson
Email: Send Email
Address:Kemp House 160 City Road
City: London
Country: United Kingdom
Website: https://indexofsciences.com