Dr. Bhaskar Sharma has got over 360 world records in his name.
He has received over 670 national and international awards.
Dr. Sharma has written over 157 books on literature and health.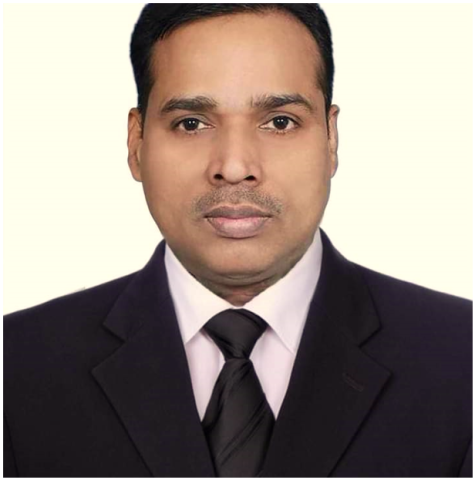 Dr. Sharma, a famous Homeopathic doctor from Purvanchal has earned a place in the Golden Book of World Records for successfully treating the world's biggest kidney stone (22.22 mm) without operation by using homeopathy treatment.
Siddharthnagar, Uttar Pradesh resident Dr. Sharma has received the certificate for his world record by the Asia head of the Golden Book of World Records, Dr. Manish Bishnoi in New Delhi. Dr. Sharma who lives in Siddharthnagar, Uttar Pradesh has received awards for curing numerous kidney stones without operation using homeopathic treatment, for curing the world's biggest fibroids by homeopathic treatment without any operation, treating the most number of people in the world, organizing many free health checkups camps in the world, for being able to gather the most number of people in the rural area for the occasion of Hennimen Jayanti, for curing many people suffering from fibroid by using homeopathic treatment, treating many people suffering from hair loss using homeopathic treatment in the year 2017, for making many posters, painting, books, tickets, coins, etc. for organizing a memorial of the father of homeopathy, for treating many mental patients with homeopathy treatment without letting them realize about their mental condition, writing over 51 books on literature as a homeopathic doctor, writing over 91 books on different subjects of homeopathic treatment, for treating newborn children for free, supplying free medicines for children across 3 development blocks as an initiative to control the spread of measles disease, guiding many students for free, more than 1000 people singing the song written by homeopathy Dr. Sharma, curing many diabetes patients with homeopathy treatment in the year 2017, treating the biggest adnexal cist in women through homeopathy treatment.
He has his name inked in golden in the pages of history. He has over 98 search results published under his name and has presented on a national and international level. He was congratulated by Shri Suresh Agrawal, the Professor and Director of Pragyan International University, Vice Principal Shri Pranav Chakravarty, Shri Ganganagar Homeopathic Medical College, Rajasthan, Academic Director and Professor, Dr. Praveen Sharma from Tantia University, Rajasthan, Ex-Principal Dr. Kaushik from Chandola Homeopathic Medical College, Prinicipal Shri Ravindra Kumar from Gaya Homeopathic Medical College, Gaya, Dr. Chandraval Srivastav who was the Ex-Judge from Raaj Upabhokta Aayog, Uttar Pradesh, Dean Dr. Begraj Singh from C.B.U. University Tonga, Dr. Madhusudan Ghanekar, the Vice-Chancellor of Viswas Vidyapith, Dr. Raghuveer Sharma, Hindi and Sanskrit Officer, Rajdutavaas Kathmandu, Director of Henninmen Homeopathic Medical College, UK, London, Dr. Sashi Mohan Sharma, Director Professor of G.B.G. University, Dr. Abhiram, Dr. Anmol Tapurne, the general secretary of Rashtriya Manavadhikar, the Indian Chairman of UNESCO, Dr. B.K. Bajaj, Dr. Pradesh Singh, Dr. Jyotsna Singh, Dr. Rajkumar Sharma, Dr. Sonia Viswakarma, Dr. Bhawna Sharma, Dr. Bani, Dr. Thakur Prashad Chawbe, Dr. Shivanand Tiwari, Dr. Digvijay Sharma, Dr. Shilnigam, Dr. A.K. Dwivedi, Dr. Ravendra Pardesi, Dr. Jyotsna Vishwakarma, Dr. Suresh Ujala, Santosh Kumar, Mahesh Kumar Maurya, and many more people for marking his name in the world records.
Media Contact
Company Name: Dr Sharma foundation
Contact Person: Dr. Sharma
Email: Send Email
Country: India
Website: https://drsharmafoundation.org/