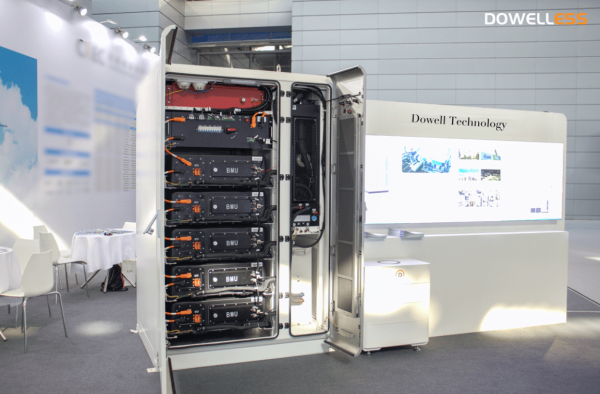 Dowell Expands Beyond Homes to Keep Businesses and Communities Running Strong
In a significant stride towards a sustainable future, Dowell is extending its energy storage prowess beyond residential setups. With Battery Energy Storage Systems (BESS) designed for commercial and industrial applications, Dowell is fortifying businesses and communities, offering a robust response to today's energy challenges.
Dowell's BESS is quickly becoming the go-to choose for businesses worldwide, presenting a multitude of benefits. From cost-effective energy arbitrage to ensuring smooth load curves, and even the capacity to expand as needed, these systems are proving invaluable in addressing the energy needs of commercial and industrial clients.
One of the standout features of Dowell's BESS is its off-grid initial power output, serving as backup power. In times of unexpected power outages or when reliability is paramount, these systems can swiftly and seamlessly take over, ensuring the continuity of operations for businesses and keeping critical services online.
Dowell recently showcased BESS products at an international renewable energy conference. The products received substantial attention and garnered significant interest from visitors. This response underscores the growing global demand for efficient energy storage solutions that align with the transition towards a greener future.
The application scenarios for Dowell's Commercial and Industrial Energy Storage Solutions (C&I ESS) are diverse, making them an optimal choice for a variety of sectors:
1. Manufacturing and Production: Dowell's C&I ESS systems help manufacturing industries balance energy costs, optimize energy use, and provide uninterrupted power during energy disruptions.
2. Commercial Buildings: They are a perfect fit for office complexes and commercial buildings. Businesses can efficiently manage their energy consumption and reduce peak load demand charges.
3. Data Centers: Ensuring data centers stay operational without interruption is a top priority. Dowell's C&I ESS provides the vital backup power required for such facilities.
4. Utilities: Utility companies use these systems to ensure grid stability, manage peak power demand, and improve the integration of renewable energy sources.
5. Microgrid Projects: Dowell's C&I ESS plays a pivotal role in microgrid development, providing reliable and stable power in isolated environments or during grid failures.
Dowell's unwavering commitment to sustainable energy solutions has made our C&I ESS the preferred choice for businesses worldwide. With a focus on increasing efficiency, reducing operational costs, and guaranteeing uninterrupted energy supply, Dowell continues to lead the charge in the energy storage sector.
To explore Dowell's product offerings and learn more about how we can benefit your business, contact us now, sales@dowellelectronic.com
Original Source: https://www.dowellelectronic.com/news/dowells-comprehensive-energy-storage-solutions-for-commercial-and-industrial-applications-steal-the-spotlight/
Media Contact
Company Name: Dowell
Email: Send Email
Country: China
Website: https://www.dowellelectronic.com/