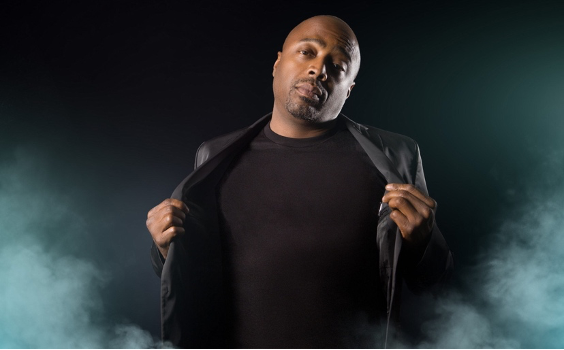 Talented American comedian, actor, and radio host, Donnell Rawlings, drops "Yall, Need to Chill," his second comedy album release after a decade
Donnell Rawlings has built a reputation as a multifaceted entertainer, with his works as a comedian standing him out over the years. Donnell has been selling out arena concert halls and comedy clubs for over 25 years, working with the renowned Dave Chappelle on the Chappelle Show. He has also done standup comedy on Showtime at the Apollo, with several appearances on The Wire. The actor is making a major comeback into the scene as he releases Yall Need to Chill, his second comedy album release after ten years, taking his audience on another fun-filled ride of amazing content.
"Donnell has always been my favorite comedian. I watched him open in New York when Dave Chappelle first started performing and I could not stop laughing. I have never seen an opening act take the house down like that. Donnell is a wordsmith and weaved an incredible experience that was uniquely his own," says Barrett Dungy, CEO of Urban Home Entertainment and the Ruckus Comedy label, about Donnell.
Known for his unique voice as "Dev" in the academy award-winning Pixar's Soul, Donnell has always put passion into his work. He used his time during the pandemic and lockdowns to gain introspections on life that have never been more spot on. With his comedy album, Ya'll Need to Chill, he spreads the importance of taking a pause from these turbulent times for a little bit of laughter.
Ya'll Need to Chill offers that "kick back and relax" feeling, with lots of laughs and spontaneous jokes. The comedy album is published by Ruckus Comedy, a relatively new label helmed by CEO Barrett Dungy, with a great pedigree with comedians like Jamie Foxx, Mark Curry, Lil Rel, Paul Mooney, the Kings and Queens of Comedy, and blue Collar platinum-selling comedian Ron White.
The comedy album is available on all major streaming platforms, including Spotify, iTunes, Pandora, and iHeartRadio.
For more information about Ya'll Need to Chill and other works from Donnell Rawlings, visit Instagram, Facebook, Twitter, and YouTube.
Media Contact
Company Name: Urban Home Entertainment
Contact Person: Media Relations
Email: Send Email
Phone: 470 704 5108
Address:2856 Midway Rd
City: Decatur
State: GA 30030
Country: United States
Website: https://urbanhomeent.com/