Hailing from Philadelphia, PA, versatile artist and songwriter MerexMobb talks about the realities of life in his newest single, "Who 2 Trust."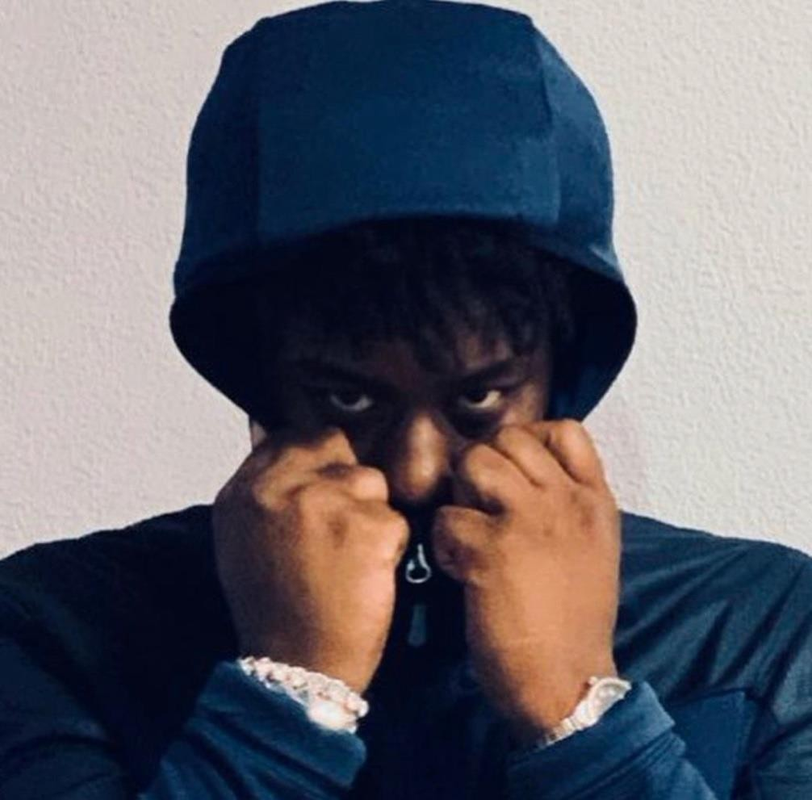 From a choir boy to a Trap/Rap star, MerexMobb prides himself on creating music that expresses all his life's wax and wane. His ability to create lyrics that lean strongly toward the realism of life and are equally relatable to many other people is a quality that makes his discography worthwhile. His songwriting characterizes primarily on truth and celebrates some of the things that many other artists may not find comfortable sharing with their fans.
Predominantly inclined to the sounds of other renowned artists such as; Lil Wayne, Drake, Wiz Khalifa, 50 Cent, Backstreet Boys, Justin Bieber, Jesse McCartney, Chief Keef, Black Eyed Peas, Michael Jackson, and Weeknd, among others, one can fleetly tell where MerexMobb gets his versatile style. His kind of melodic sound is what he brings onto his latest single "Who 2 Trust" – a haunting trap-like creation reminding us of one of the most important life traits; Trust!
Tracing through the structure of today's Trap music, "Who 2 Trust" is a heartfelt track that deals with some of the common scenarios in the artist's life. MerexMobb enters with the utmost honesty and vulnerability while he gasps in the sincerity of his bars. There are not so many artists right now that laud their present success to be a conclusion to a difficult beginning. However, MerexMobb pours out his heart in his newest song as he shares about some of his low moments in life. Throughout the course of life, the prodigy has been through heartbreaks, heartaches, and other constant life battles. He has had to deal with anxiety, depression, and Insomnia, but something he still can't seem to answer is "Who 2 Trust."
His newest single is a profoundly evincive track accompanied by amazing beats done by producers; Sir Leo & Inuyasha. The Philly-bred artist uses triplets in his verse building as the primary forefront.
"I don't know who 2 trust, Why don't you keep it real!"
Very candid and bleak in his lyrics, MerexMobb has already proven that his fans are beckoning to the authenticity and sincerity of his music. Having released his single recently on the 21st of November, the track has already gained over 1.9K streams on YouTube and still growing. His infusion of styles in music has conceived the standard for his ingenuity.
Every track that he has released in the past months has been booming with answers to questions that many other artists are missing. There is no doubt that this new single will soon cross borders with its timeless message.
Join the multitudes and take a piece of MerexMobb's newest release, "Who 2 Trust," as he continues to drop music that is bringing a positive transformation to so many people that are living through constant everyday battles.

ABOUT ARTIST – MEREXMOBB
MerexMobb is a versatile music artist from Philadelphia, PA, praised for his blatant lyrics and flows. A proprietor of Mobb Mentality LLC under which he releases all his music, the prodigy has developed his own style that flows between genres such as Hip-Hop, Rap, and Pop music.
Inclined to music since he was a young lad, MerexMobb grew up singing in the choir at the church he attended just before his life blew up sideways. Trapped in life's blunders, the gifted artist experienced dark times, lost most of his family members, and went through depression, PTSD, anxiety, and ADHD. Every one of his mishaps has currently turned into a catalyst for his music. "Music is my therapy," he says.
For almost three years now, MerexMobb has been releasing several singles and has already surpassed over 1 million streams for his music throughout all streaming platforms. He has also worked on a couple of tracks with other talented creatives in music such as; YundDewf and so many others.
MerexMobb's musical inspiration leans strongly on his personal upbringing, real scenarios, trials and way of life. All his flows are soul-fetched, green, and scream creativity all over his work. Most of his productions/beats are done by disparate producers that reach out to him while others come off YouTube. One notable producer would be Painkid who produced two of his first and biggest career songs so far – Slide With Me and Rivals.
For a substantial while, the musical sphere can share of MerexMobb's authenticity and life- changing discography. Surely, those that have had the chance to check out his music can bare witness to the birth of culture and music that people are yet to celebrate. Admitting to being new, fresh, and still underground, the 24-year-old Philly is greatly advancing and gaining fans all across the globe. His latest single "Who 2 Trust" is forthwith a vivid signal of his versatility. You should check it out on all streaming platforms, alongside his past discography.
Apple Music: https://music.apple.com/us/artist/merexmobb/1502841060?l=en
YouTube: https://www.youtube.com/@MerexMobb/featured
SoundCloud: https://on.soundcloud.com/2GJJ6
Spotify: https://open.spotify.com/artist/2piccVtrDjL12GbOXN1cW4?si=X1XjqDdfT5W_UPXRp2Kldw
Media Contact
Company Name: Mobb Mentality LLC
Contact Person: MerexMobb
Email: Send Email
Country: United States
Website: https://meremobb.wixsite.com/merexmobb