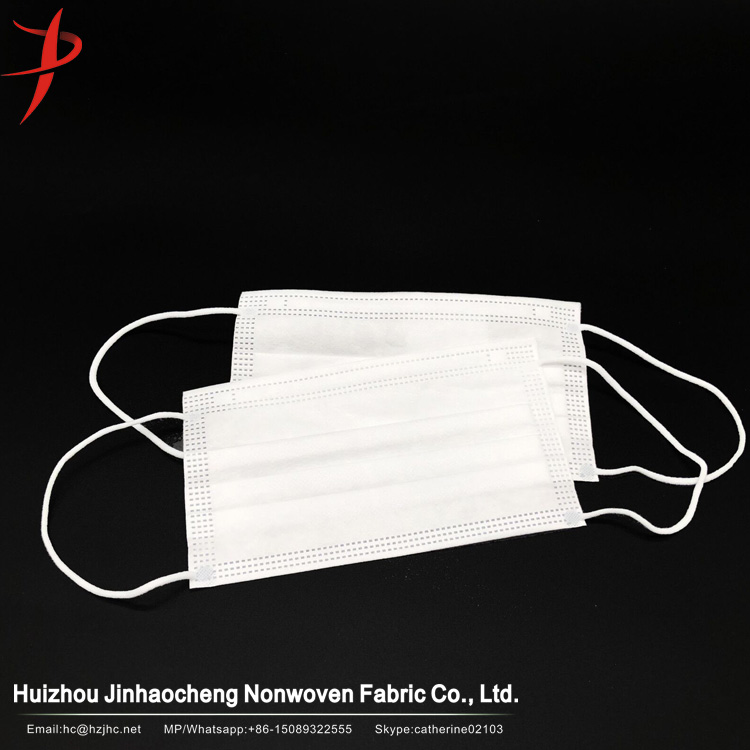 Novel Coronavirus is only 0.08 micron to 0.1 micron, so a disposable medical mask can only block particles no smaller than 3 microns. Disposable masks can only be used once and cannot be sterilized by washing, cooking and other methods.
Can the mask be disinfected with alcohol spray?
Novel Coronavirus is only 0.08 micron to 0.1 micron, so a disposable medical mask can only block particles no smaller than 3 microns.
However, since novel Coronavirus cannot exist alone or fly, it must be accompanied by droplets to form small particles and attach to the mask. Generally, the particles are above 4 microns, so the mask can be blocked.
If people use an alcohol spray mask, the virus on the surface of the mask may be killed, but the spray can't seep in and reach the virus deep inside. And alcohol has volatilization action, in volatilization process, can take moisture away, the moisture of small particle did not have, leave smaller virus only, that mask cannot block, virus is likely to invade when breathing.
Can ultraviolet light disinfect a mask?
Ultraviolet ray is a kind of short-wave light, which can kill novel Coronavirus. However, ultraviolet ray may not penetrate into the mask, and the virus in the inner layer may be beyond reach. Therefore, if there is really no way to use ultraviolet disinfection mask, need to illuminate the inner and outer surface of the mask.
The polypropylene melt spray material on the mask is very sensitive to ULTRAVIOLET radiation. After receiving ultraviolet radiation, the structure will be destroyed, that is, oxidized and degraded, and the filtration performance will be greatly reduced.At the same time, ultraviolet rays can cause damage to the skin and eyes, and it is difficult for people to grasp the dose of ultraviolet radiation, so it is not recommended to do so.
There is no way, the mask can be treated as follows:
Recently, the chief expert of the Chinese Center for Disease Control and Prevention said that if there is really no mask, disposable masks can be used several times.Of course, do not wash, cook, spray alcohol, uv disinfection and so on.
If the mask is not soiled and wet, when people get home, take it off and hang it up, or put paper on the counter, taking care to fold the muzzle side inward.This allows people to use a mask several times and replace it in a matter of hours.
Such an approach would also be impossible in times of emergency.In conclusion, disposable masks are not recommended to be reused after disinfection.
Which masks are contaminated and cannot be reused?
1. Wear a mask and go to a medical institution; have close contact with people with fever and cough symptoms, coVID-19 close contacts, home-based medical observers, suspected or confirmed cases;
2. The mask is polluted by blood, nose, etc., or becomes dirty or smelly;
3. Worn or deformed masks (especially hard masks).
These times, the mask will be rolled up directly into the harmful garbage can, resolutely can not be used again!In a word, try not to reuse disposable masks!
The above is about the use of disposable masks. jinhaocheng is a professional disposable mask factory, welcome to consult to buy.

Media Contact
Company Name: Huizhou Jinhaocheng Non-woven Fabric Co., Ltd
Contact Person: Media Relations
Email: Send Email
Phone: +86-752-3886610
Country: China
Website: http://www.jhc-nonwoven.com/