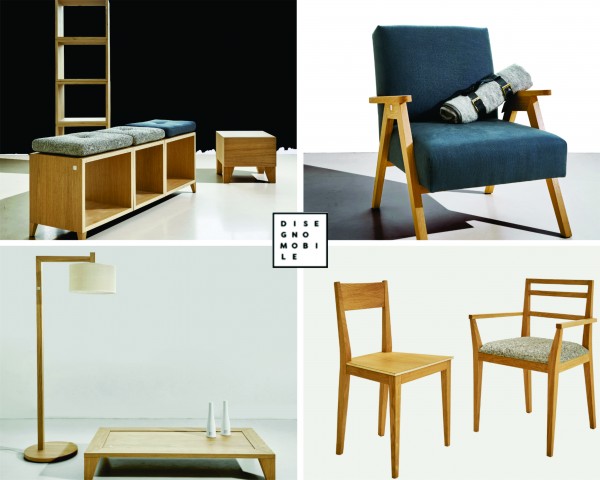 July 23, 2021 – Youthful, creative, and unique. These are some of the words that come to mind when describing Disegno Mobile, a company with a focus on providing innovative design aesthetics in various fields, including interior decor as well as furniture. What makes this brand even more special is definitely the fact that it is eco-friendly and sustainable, with products that only utilize woods sourced from controlled sources in order to prevent deforestation. Disegno Mobile is quintessential "Made in Italy," with a bit of a Scandinavian touch to make it all the more enticing. This artisan-driven company is quickly building a strong reputation throughout the world, and its versatile yet elegant pieces truly speak for themselves.
As mentioned earlier, innovation is something that drives this brand and its creative vision, allowing the firm to make an impact even in terms of how people get to deal with them as customers. Recently, Disegno Mobile introduced a new payment option for its clients, enabling users to pay for products using Bitcoin, as well as various other cryptocurrencies. This is a very forward-thinking step forward, enabling faster and safer payment processing with the convenience of a modern online shop. Using cryptocurrencies is as simple as selecting your desired payment option from the shopping cart stage from the website and continue with your order.
As the crypto and NFTs market is quickly on the rise, this is a winning move for Disegno Mobile, speaking of which, NFTs are actually quite amazing as well, given the fact that these "Non-Fungible Tokens" can certify artworks through blockchain, as well as giving a unique footprint to various other digital items. This is a new way to support artists and legitimize digital arts and other assets, and it is not surprising to see that it is having a huge impact on the art world at large, transcending the digital community.
Disegno Mobile itself has announced that several special NFTs are ready for minting. According to Managing Director Donatella Casiraghi: "it's all about stimulating creativity and communicating that we never stop paying attention to what's happening in the industry". The two first highly limited NFTs are going to be available on the OpenSea platform from July 27th. The content of these artworks can be unlocked, and owners will be able to enjoy some unique perks from purchasing one or more items from Disegno Mobile.
Keep up on social media for updates and news on this remarkable event, which marks the first time a local design company dives into the NFTs world!
Follow us on
Twitter: https://twitter.com/DisegnoMobile
Instagram: https://www.instagram.com/disegnomobile/
Facebook: https://www.facebook.com/disegnomobile
Media Contact
Company Name: Disegno Mobile
Contact Person: Donatella Casiraghi, Managing Director
Email: Send Email
Phone: +39 391 393 7264
Country: Italy
Website: https://www.disegnomobile.it/