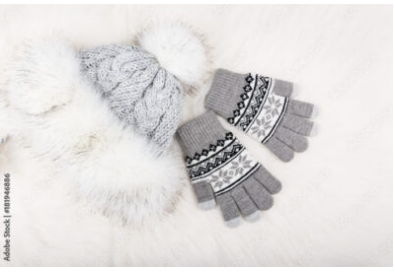 As winter's chill settles in, Hongmeida Gloves Manufacturing LLC proudly unveils its latest masterpiece: an enchanting collection of fur gloves that transcends the confines of fashion. With meticulous craftsmanship and an emphasis on both warmth and style, these gloves redefine the concept of winter luxury.
Lavish Comfort:
When you slip your hands into our fur-lined gloves, you'll experience an unparalleled level of comfort. Carefully curated fur ensures unmatched softness and insulation, guaranteeing your hands remain warm even in the coldest temperatures. The intersection of function and luxury is woven into every stitch.
Redefined Elegance:
Our fur gloves aren't mere accessories; they're statements of elegance. From classic designs subtly adorned with fur to modern interpretations featuring fur cuffs, this collection provides an array of options to harmonize with any ensemble. Let your hands exude sophistication and charm.
Unveiled Craftsmanship:
At Hongmeida Gloves Manufacturing LLC, craftsmanship is our signature. Each pair of fur gloves is meticulously handcrafted for durability and an impeccable fit. These gloves offer flexibility without compromising insulation, exemplifying our commitment to both aesthetics and functionality.
Versatile Fashion:
Embrace the versatility of our fur gloves as they effortlessly transition from formal gatherings to casual outings. Elevate your ensemble with the perfect accessory, designed not only to protect against the cold but also to enhance your personal style.
Ethical Luxury:
We take pride in responsibly sourcing fur, adhering to the highest ethical standards. Hongmeida Gloves Manufacturing LLC believes in the harmonious coexistence of luxury and responsibility, ensuring you can indulge in opulence with a clear conscience.
This winter, Hongmeida Gloves Manufacturing LLC invites you to explore the epitome of comfort and style with our fur gloves collection. Elevate your winter wardrobe with a touch of extravagance. Discover the range at https://www.hmdglove.com/fur-gloves/ and experience unprecedented warmth.
For more information and media inquiries, please contact:
Email: contact@hmdglove.com
About Hongmeida Gloves Manufacturing LLC:
Hongmeida Gloves Manufacturing LLC stands as an emblem of excellence in the realm of premium gloves. With an enduring legacy of craftsmanship and innovation, we consistently deliver products that seamlessly blend style, comfort, and quality. Our collections cater to diverse tastes, positioning us as the preferred choice for glove enthusiasts worldwide. Stay updated on [social media handles] for the latest releases and updates.
Media Contact
Company Name: Hongmeida Gloves Manufacturing LLC
Contact Person: Media Relations
Email: Send Email
Phone: (+86)17531191067
Address:No.553 Taihua street
City: Shijiazhuang
State: Hebei
Country: China
Website: https://www.hmdglove.com/