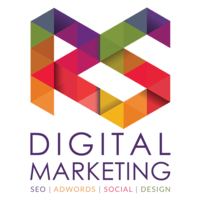 The founder of RS Digital Marking, Gareth Owen has said, "We believe in furnishing businesses with a personal, comprehensive, unbiased, and easy-to-follow action plans. Our proven skills help our clients meet their business goals."
RS Digital Marketing creates proven blueprint for other local Butchers with successful marketing of Lancashire butcher.
Colne, Lancashire, United Kingdom – August 25, 2022 – RS Digital Marketing has long been known as a talented and results driven company, a reputation that has been well earned. Now RS Digital Marketing seeks to use their digital marketing expertise to help a new industry, that of butchers throughout the United Kingdom.
This is not without precedent. Only recently has RS Digital Marketing helped a leading Lancashire butcher achieve multiple page one Google rankings. This has helped grow their digital presence, direct traffic to their website, and rank their website even higher on Google search results. This is extremely important for any business.
In 2018 research showed that the vast majority of consumers searched for local businesses online, with almost 70% searching for a local business at least once a month. Only 8% of consumers have never completed an online search for a local business. Further studies have shown that the first five search results on Google account for nearly 70% of all clicks. Failing to make the first page of Google makes it that much harder to be found by any potential customers.
RS Digital Marketing is more than aware of this and has helped numerous clients across the past 16 years and from a variety of industries achieve multiple page one Google rankings, improve client search positions, online traffic, and leads. With the launch of its own SEO referral service, and knowledge gained from previous successes, RS Digital Marketing can offer plans and tools to butchers throughout the United Kingdom so that they too can grow their own digital presence.
For more information please go to https://www.rsdigital.co.uk/.
About RS Digital Marketing
A small digital marketing business focused on SEO, social media, bespoke web design and development, RS Digital Marketing differs from other agencies in that they are a team of experts that insist on having a more personal approach. By getting to know their clients RS Digital Marketing develops a long-lasting relationship that ultimately benefits both parties. The founder, Gareth Owen, has worked in SEO for 15 years and specializes in innovative link-building techniques, whilst maintaining a strong understanding of technical SEO.
For more information please contact info@rsdigital.co.uk or go to https://www.rsdigital.co.uk/about-rs-digital-marketing/.
Media Contact
Company Name: RS Digital Marketing
Contact Person: Gareth Owen
Email: Send Email
Phone: 01282452096
Address:Standroyd Mill Colne
City: Lancashire
Country: United Kingdom
Website: www.rsdigital.co.uk