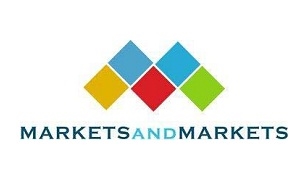 NEC (Japan), Samsung SDS (South Korea), Thales (France), Telus (Canada), IDEMIA (France), GBG (UK), Tessi (France), Daon (US), ForgeRock (US), ImageWare (US), Jumio (US), iProov (UK), ID R&D (US), Refinitiv (UK), OneSpan (US), Smartmatic (UK), Freja EID Group (Sweden), Vintegris (Spain), AU10TIX (Israel), Signicat (Norway), and Duo Security (US).
Digital Identity Solutions Market by Offering (Solutions, Services), Software, Solution Type (Identity Verification, Authentication), Authentication Type, Identity Type, Organization Size, Vertical and Region – Global Forecast to 2028
The global digital identity solutions (DIS) market size is projected to grow from USD 34.5 billion in 2023 to USD 83.2 billion by 2028 at a Compound Annual Growth Rate (CAGR) of 19.3% during the forecast period. The expansion of the DIS market is being propelled by government initiatives and regulations supporting digital ID transformation.
Download PDF Brochure: https://www.marketsandmarkets.com/pdfdownloadNew.asp?id=247527694
Based on the organization size, the large enterprises segment is expected to hold the largest market share during the forecasted period.
The adoption of digital identity solutions is driven by enhanced security needs for secure authentication and access control in large enterprises. Large enterprises were the early adopters of digital identity solutions. They have a vast workforce and associated networking devices susceptible to identity-related risks. Organizations have offices across regions, forcing them to provide their solution through real-time data access to their employees. Additionally, there are no budget constraints in large organizations; therefore, these organizations can adopt the on-premises-based digital identity solution. Organizations are increasingly enhancing their businesses' productivity across regions by adopting digital identity solutions. Additionally, the solution can detect access risk, excess risk, and risk outliers. Hence, large enterprises are expected to increasingly adopt digital identity solutions that comply with various standards and regulations.
By identity type, the biometric segment to hold a larger market size during the forecast period
The need for biometric solutions is driven by the demand for a seamless experience for the customer. Digital identity solutions traditionally evolved from passwords to biometric authentication, such as fingerprint, facial recognition, retina or eye scan, handprint, and voice recognition. Lock and capture mechanisms are followed by biometric solutions to authenticate the individuals and enable access to a specific set of services. Compared to conventional keys (or keycards) and password systems, biometric solutions are more secure. These solutions also use multi-factor authentication to add an extra layer of protection. Increasing demand for digital identity solutions, identity authentication, ID verification, and others, including compliance management and fraud prevention, is driving the growth of the biometric solutions segment.
Government regulations and the imperative for compliance have also played a significant role in driving the adoption of DIS solutions and services as businesses strive to meet security requirements and protect sensitive data. Additionally, megatrends like integrating biometrics and blockchain into identity are emerging in the DIS market to identify authorized users for networked systems better. Together, these factors form a powerful force behind the growth and advancement of the DIS market.
Request Sample Pages: https://www.marketsandmarkets.com/requestsampleNew.asp?id=247527694
What is DIS?
Digital identity solutions are designed for organizations to collect biographical (name, age, gender, and address) and biometric data electronically. It stores these attributes to uniquely describe the person within the given network and authenticates it with a database. Digital identity solutions consider identity verification (proofing), authentication, and identity lifecycle management.
Unique Features in the Digital Identity Solutions Market:
One noteworthy feature is biometric authentication, which includes fingerprint, face, and behavioural biometrics like typing patterns. By eliminating the reliance on conventional passwords, which are frequently breached, these solutions offer reliable and secure user authentication.
Blockchain technology, which provides decentralised and tamper-proof records, is establishing a name for itself in the field of digital identity. This blockchain-based strategy improves security and privacy by lowering the possibility of fraud and identity theft while allowing people to keep more control over their digital identities.
Another important development is self-sovereign identity management systems. These solutions let users to control how they manage and share their identification data, improving privacy and consent administration. Users have more control over their personal data, which allays worries about data privacy and abuse.
The widespread use of Multi-Factor Authentication (MFA) is evidence of the dedication of digital identity systems to security. MFA adds an extra layer of protection by combining different authentication techniques including passwords, fingerprints, and one-time codes. This considerably lowers the chance of unauthorised access.
Businesses can now access cloud-based identity and access management solutions thanks to the growing popularity of Identity as a Service (IDaaS). For organisations wishing to strengthen their digital identity infrastructure, this method ensures scalability, flexibility, and ease of integration.
Major Highlights of the Digital Identity Solutions Market:
The capacity to promote quick recuperation is its primary strength. When disasters or system failures occur, DRaaS solutions are built to ensure minimal downtime and quick recovery. In today's fast-paced and technologically dependent environment, it is crucial for organisations to sustain company operations and adhere to strict service-level agreements. This quick recovery is key to this.
One element that sets DRaaS apart is automation. These solutions come with the capacity to automatically detect system faults and start failover procedures to backup data centres or cloud environments. The automated failback capability, which guarantees a seamless return to regular operations when primary systems are restored, is equally significant. By automating recovery procedures, this safeguards business continuity by lowering the margin for human error and speeding up the process.
Solutions for DRaaS offer a crucial testing and simulation function. Without interfering with normal business activities, organisations can simulate their disaster recovery plans on a regular basis. Businesses may discover any flaws in their recovery strategy using this proactive method, ensuring that it will work when they need it most.
DRaaS must provide capability for remote management and monitoring. These technologies enable IT personnel to manage disaster recovery setups remotely from any location. Even when important individuals are not on-site, this flexibility is crucial for quickly starting catastrophe recovery activities. It guarantees that recovery attempts can start right away, minimising downtime and potential losses.
The core of DRaaS is comprehensive data security. The continuous data replication, backup, and snapshot capabilities used by these solutions ensure that crucial data is always current and retrievable. For enterprises that rely on data-intensive operations, this strict data protection reduces the danger of data loss during disasters, which is of the utmost importance.
A key element that many DRaaS companies offer is geographic redundancy. To provide data resiliency, they maintain numerous data centres in various geographical locations. Data can be quickly restored from a data centre that was untouched in the unfortunate case of a local disaster, reducing downtime and data loss.
Inquire Before Buying: https://www.marketsandmarkets.com/Enquiry_Before_BuyingNew.asp?id=247527694
Competitive overview:
The DIS market is led by some of the globally established players, such as NEC (Japan), Samsung SDS (South Korea), Thales (France), Telus (Canada), IDEMIA (France), GBG (UK), Tessi (France), Daon (US), ForgeRock (US), ImageWare (US). Partnerships, agreements, collaborations, acquisitions, and product developments are some of the various growth strategies by these players to increase their market presence.
NEC (Japan) has expertise in integrating IT and network technologies. NEC offers advanced solutions for identity verification. These solutions include fingerprint recognition, facial recognition, iris recognition, and voice recognition. These solutions enable Secure and accurate authentication, enhancing the reliability of digital identities. NEC also offers digital identity platforms that provide end-to-end identity management capabilities, supporting features such as identity proofing, attribute verification, and lifecycle management. NEC has launched a new subsidiary, NEC National Security Systems (NEC NSS). The new subsidiary specializes in delivering the company's biometrics, identity, artificial intelligence, and computer vision applications to US government agencies. The company has offices across the globe, including Asia Pacific, North America, Europe, and the Middle East. NEC Facilities (Japan), NEC Display Solutions (Japan), NEC Energy Solutions (US), and NEC Embedded Products (Japan) are a few of its subsidiaries.
Samsung SDS (South Korea) was established to handle the information and communications technology part of the Samsung Group. The company offers enterprise mobility, security, analytics, mobile sales, and training software and solutions. Its IT business provides IT consulting, design and development, and system management and infrastructure services. The company offers a single authentication process with its SingleID solution to facilitate authorized users' easier access to information assets. The integrated platform Nexfinance offers organizations the most recent tools and services to utilize all the advantages of digital finance. The company offers linked businesses with a one-time registration Blockchain ID; it provides a quick user verification service.
Thales (France) designs and builds electrical systems and provides services for the aerospace, defense, transportation, and security markets. The French government partially owns the company, and it operates in more than 56 countries. Thales has offices across the globe, including North America, Europe, Asia Pacific, Latin America, and the Middle East and Africa.
In early 2019, Thales acquired Gemalto, the international security company, making Thales a new leader in digital security. Around the world, every organization is planning to move toward digital transformation, and this acquisition is expected to benefit all those organizations even better. For digitalization processes, businesses and governments depend on Thales. Thales's identity management and data protection technologies help banks exchange funds, maintain border control, and many other applications. According to the company, more than 30,000 organizations rely on Thales Group's solutions to verify the identities of people and things, grant access to digital services, analyze vast quantities of information, and encrypt data.
According to MnM's approach to evaluating the market, most businesses use various organic and inorganic growth tactics to hold onto their market share. In 2020–2022, transactions rose by 50–60%. Alliances, acquisitions, collaborations, and partnerships together are covered in these agreements. Organic growth strategies starting in 2022 are anticipated to be embraced by organizations to provide end consumers with DIS solutions and services, which would assist businesses in boosting market revenue.
Media Contact
Company Name: MarketsandMarkets™ Research Private Ltd.
Contact Person: Mr. Aashish Mehra
Email: Send Email
Phone: 18886006441
Address:630 Dundee Road Suite 430
City: Northbrook
State: IL 60062
Country: United States
Website: https://www.marketsandmarkets.com/Market-Reports/digital-identity-solutions-market-247527694.html