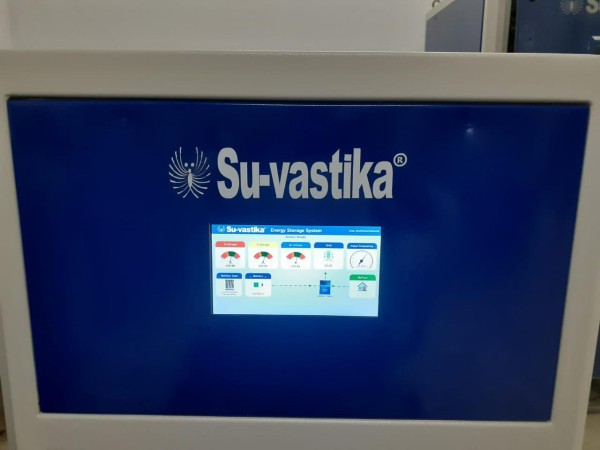 For a long time, India's National Capital Region (NCR) has been grappling with severe air pollution issues, with one of the key contributors to this environmental crisis being the widespread use of diesel generator sets. These generators' harmful emissions and pollutants have prompted the authorities to take swift action. As a result, diesel generator sets have been banned in Delhi NCR, with only limited exemptions granted for emergencies.
Amid this ban and the growing awareness of the need for eco-friendly alternatives, Su-vastika Lithium Battery-based Energy Storage Systems (BESS) have emerged as a pollution-free and sustainable alternative for meeting energy needs. In this article, we will explore the reasons behind the diesel generator ban in Delhi NCR and why Su-vastika Lithium Battery-based BESS solutions represent a promising path toward a cleaner and more sustainable energy future for the region.
Advantages of BESS Compared to DG Set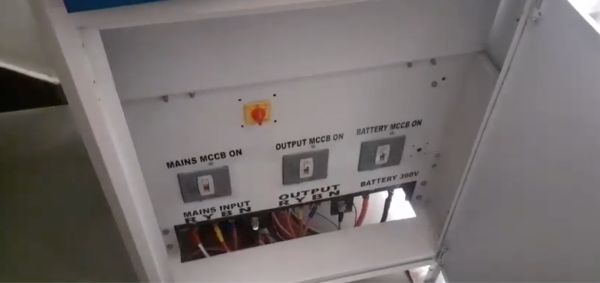 Instant Power Backup:
BESS offers immediate power backup without interruptions or jerks, contrasting with DG sets, which experience downtime during power outages. BESS operates seamlessly and automatically, while DG systems take about a minute to restart power generation through the generator.
Low Operating Costs:
Running a diesel generator can cost three times or more than the power supplied by the utility company. ESS stands out as a cost-effective solution due to its battery backup. Additionally, BESS achieves reduced power consumption per unit of electricity produced, especially at 50% or 70% loading, in contrast to diesel generators, where the cost remains unaffected by reduced loads due to minimal variation in diesel consumption.
Extended Lifespan:
BESS boasts an impressive 50-year shelf life, surpassing the 10-year lifespan of diesel generators. Furthermore, ESS batteries can last between 7 to 10 years, resulting in substantial operational cost savings.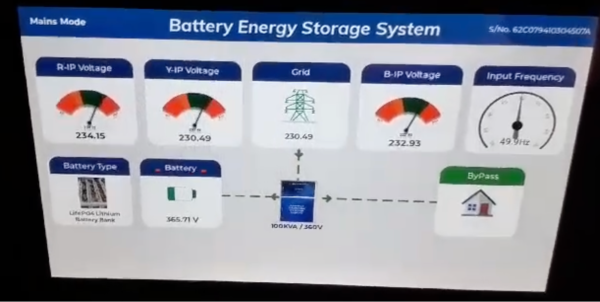 Ease of Maintenance and Cost-Efficiency:
Diesel generators involve moving parts and require a battery for automatic startup, necessitating service every 300 hours or even more frequently. Additionally, an attendant is needed to refuel and maintain a DG set. In contrast, BESS requires minimal maintenance since it lacks moving parts, eliminating the need for an attendant.
Solar Compatibility:
BESS systems can incorporate solar charging, allowing for cost recovery within 2 to 3 years. Solar panels, with a lifespan of up to 25 years, significantly reduce the cost of power generation. Even in areas with grid power availability, this system seamlessly switches to solar and battery power, resulting in substantial electricity cost savings.
About Su-vastika Solar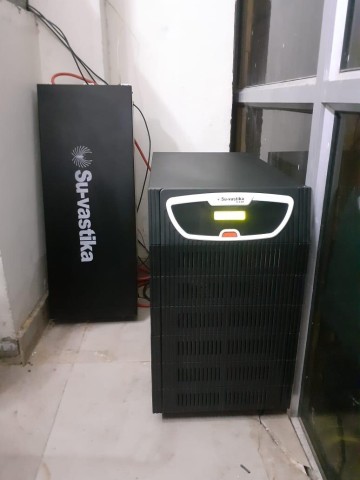 Su-vastika Solar, a dynamic startup, is at the forefront of pioneering power storage solutions, driven by a relentless commitment to technology, enthusiasm, and innovation. Recognized as one of India's premier solar power generation companies, Su-vastika Solar is dedicated to tailoring world-class products that cater to the unique needs of Indian customers, ensuring they thrive in the demanding Indian environment and climatic conditions.
Central to Su-vastika's groundbreaking product offerings is a series of 12 technology patents that underpin their exceptional innovation, elevating the efficiency of their renowned Su-vastika Heavy Duty UPS. Here, we explore some of Su-vastika's patented technologies:
Patent 396079 – Elevator Backup System:
Su-vastika's ARD technology, based on 3 Phase storage solutions, is specifically designed for escalators and elevators. With a decade of proven performance, this technology ensures the smooth operation of lifts and escalators. It not only prevents abrupt stops but also facilitates the opening of elevator doors at adjacent floors during power outages. ARD boasts an impressively rapid switchover time, ensuring uninterrupted elevator and escalator functionality, even when not in active use.
Patent 399112 – IoT-Based Battery Selection System:
Su-vastika's IoT-based system revolutionizes battery selection. The server within this system hosts charging profiles for various battery types. This innovation allows the microprocessors of EV chargers, solar charge controllers, inverters, UPS systems, and other devices to integrate seamlessly with any newly introduced battery charge profile via IoT technology.
Patent 403781 – IoT-Based Transformer Testing System:
This IoT-based system is instrumental in performing multiple tests, allowing for adjustable test sequences and limits to calibrate testing devices periodically. It covers transformers used in various applications, including inverters, UPS systems, stabilizer transformers, isolation transformers for solar systems, and electric vehicle chargers with isolation transformers. Before integration into the production process, each single-phase or three-phase transformer undergoes rigorous testing, with data uploaded to the server for analysis. This system ensures the precise calibration of transformers based on varying parameters, demonstrating Su-vastika's commitment to quality assurance.
Patent 403377 – IoT-Based BMS Technology:
Su-vastika's Battery Management System (BMS) safeguards against overcharging, overcurrent, over-voltage, overcurrent leakage, under-temperature, leak current, and discharging below the threshold limit. This advanced BMS technology efficiently manages temperature and energy. Both active and passive BMS technologies can be tested using this innovative IoT-based breakthrough.
Su-vastika Solar's unwavering dedication to innovation is evident in the outstanding performance of its products, even in the most challenging scenarios. Their ability to harness solar power for backup solutions in Delhi NCR distinguishes them as a trailblazing power provider, setting them apart from others in the industry. Su-vastika's commitment to excellence is manifest in their cutting-edge technologies, ensuring efficient and reliable power solutions for a sustainable future.
In conclusion, Su-vastika Lithium Battery-based Energy Storage Systems emerge as a compelling alternative to traditional Diesel Generators. With the ability to provide instant and uninterrupted power, lower running costs, extended lifespan, ease of maintenance, and the option to harness solar energy, BESS represents a cleaner and smarter solution for power backup needs. As the world increasingly seeks eco-friendly and sustainable energy solutions, it is evident that BESS is the future of power backup, offering a path towards a greener and more efficient energy landscape. Su-vastika Solar's innovative technologies and commitment to excellence make them a prominent player in this transformative shift towards sustainable power generation and storage solutions.
Media Contact
Company Name: CB Herald
Contact Person: Manish
Email: Send Email
City: Delhi
Country: India
Website: cbherald.com