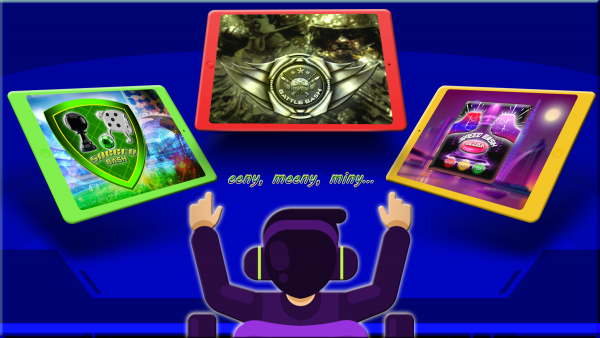 Dice Bash is all set to accomplish their most significant feat yet: the launch of three gaming apps in the same week. Juggling three multiplayer apps and making them ready for launch within a year has been challenging, especially when they started last June 2020 amid the global Covid crisis. The apps are now available on the Google Play Store and the Apple Store.
"It's only been possible due to the existence of the remarkable platforms the market has to offer today. As a full-time developer and project manager, Shalin Pinto is extremely grateful to Google, Apple, Unity and Photon Engine", says an insider about the developer team at Dice Bash.
During the development stages, they used Google's straightforward pre-launch testing and reporting platform, which has helped them throughout the development stages to build at a speedy pace and to keep an eye on the endgame. On the other hand, they used Apple's smooth TestFlight tool in their development process to get their product stable, pre-analyzed, and ready for a final review. As a result, their initial app Battle Bash and Soccer Bash were approved swiftly in under 48 hours each, and following that, Speed Bash cleared in under an unbelievable 24 hours.
"We look forward to players immersing themselves in our new games and receive several brain and skill development benefits the apps have to offer. All three games have several themes, options, and multiple arenas to play in and compete for gorgeous trophies and rank on the leaderboard", says a spokesperson for Dice Bash.
Soccer Bash is a fun-filled and tactical team management game. Players can use open-ended strategies to play ball while managing their team on a unique soccer grid. Speed Bash is a fast-paced race and puzzle game for 2-4 players. Players compete against each other in real-time to solve geometrical challenges and smash the cheeky buzzer. Finally, for brawn and brains – set in a War Zone is Battle Bash, where Invaders attack your Homeland and 2 Brave Commander's fight in a tactical piece movement game.
"The Journey has just started for us. With all the experience in gamification & innovation, we aim to grow Dice Bash into a fun-filled digital & e-sporting arcade, with plans to grow their apps to new levels and launch several multiplayer games with lean concepts in the near future", says the founder of Dice Bash, Shalin Pinto.
Dice Bash is an independent game publisher founded by Shalin Pinto. The company focuses on creating unique, imaginative, and engaging games. The motto of Dice Bash is to ensure that the players have a great time and share their passion for gaming across the world.
For more information, please visit: https://dicebash.com
Apple App Store https://apps.apple.com/us/developer/shalin-pinto/id1552885434
Google Play Store https://play.google.com/store/apps/dev?id=6898633590139515465
Media Contact
Company Name: Dice Bash
Contact Person: Shalin Pinto
Email: Send Email
Country: India
Website: https://dicebash.com/