For a car, the engine is the heart, and the battery is the pacemaker. If the battery fails, the car will also be unable to move. Therefore, extending the service life of the DF Storage Battery is very important for vehicle maintenance.
Generally speaking, the normal life of the battery is about 2-4 years, if it is properly maintained, the service life can be longer. Car owners must keep in mind these three battery usage precautions:
1. Avoid starting the vehicle continuously. When starting the car, the time for each start should not exceed 3 to 5 seconds, and the interval between restarts should not be less than 10 seconds. This prevents the battery from over-discharging and losing its power;
2. Maintain a stable driving speed for a long time. Cars are often driven for short distances, and starting and stopping will cause the battery to be in a state of insufficient charge for a long time, shortening its service life. On the highway, driving at a stable speed for 20-30 minutes can give the battery sufficient time to charge;
3. Turn off the power first and then turn off the flame. During daily driving, develop the habit of checking and turning off all lights and other electrical appliances before leaving the car to reduce the useless load of the battery and prolong its service life.
With "porcelain work", it is natural to be equipped with "diamond drills", and a battery with export quality and long life can better ensure the safety . DF battery is a high-quality choice with long service life and good performance and quality.
Founded in 1966, DF Battery is a global battery brand focusing on export quality. After 56 years of development, DF Battery specializes in the production of lead-acid batteries for automobiles and ships of Chinese, German, Australian, American and International Electrotechnical Commission standards, covering civil, commercial, military, agricultural and other fields. A variety of products launched have an excellent reputation at home and abroad, and the annual export volume is always leading in the industry.
The long service life of DF Lead-acid Battery comes from high-quality materials and excellent technology. DF batteries use new alloys and lead paste formulations that are more corrosion-resistant in manufacturing, and use advanced shell design, high-strength grids, and leading casting and stamping technologies to improve battery life from the outside to the inside, allowing DF Batteries are more durable and safer than ordinary batteries.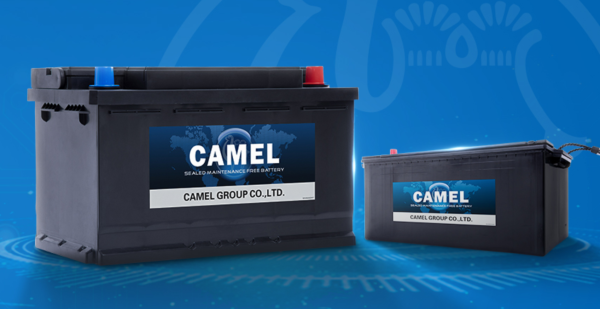 Today, the DF brand has formed a perfect online sales model. After purchasing DF battery products from the official flagship store online, customers can make an appointment for professional installation and enjoy a one-year nationwide warranty.
July 2022, DF flagship stores have opened in Luoyang, Ganzhou, Nanchang, and Zhengzhou, providing convenient distribution, installation, maintenance and other services for local repair shops and car owners.
In the future, the DF flagship store will be launched on a larger scale across the country and will truly become a "city operator covering domestic and foreign batteries with extremely fast delivery", bringing more intimate services to consumers.
Media Contact
Company Name: DF Storage Battery | Camel Group Co., Ltd.
Contact Person: Media Relations
Email: Send Email
Phone: +86 027 5210 8948
Address:No. 125, Keji 2nd Rd., East Lake High-Tech Development Zone
City: Wuhan
State: Hubei
Country: China
Website: https://camelbatt.com/