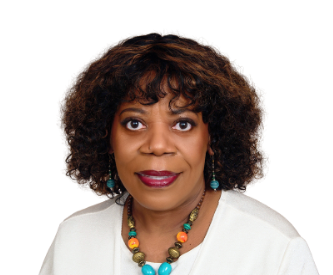 Certified End-of-Life Doula offers a unique and compassionate approach to supporting individuals and families during the end-of-life journey
Denise Johnson is pleased to announce the launch of EOL 101 LLC, a company dedicated to supporting clients, families and caregivers during the end-of-life journey.
An End-of-Life Doula is a trained holistic practitioner who assists in the dying process, similar to how a Birth Doula assists in the birthing process.
As a Certified End-of-Life Doula, Denise provides holistic, non-medical support that enables her clients to experience balance, acceptance, and resilience. She is committed to ensuring that her clients never have to face the harsh realities of death and dying alone.
EOL101 LLC provides a diverse range of support services including, but not limited to, emotional and practical support, companionship, respite care, death care education, and advocacy. She assists with planning, coordinating, and hands-on facilitation to lighten the load that clients, families, and caregivers are carrying.
Denise works with people facing terminal diagnoses, and those who are healthy but want the peace of mind that advance care planning provides, because "We don't know whether we have days or decades so there is no better time than now to plan for the inevitable."
She brings a unique approach to end-of-life services, drawing on personal experiences and a passion for guiding clients toward a vision of what's possible. She helps clients design and orchestrate exit strategies that define how they want to be cared for, how they want to be honored, and how they want to be remembered.
"In the end, death is inexplicably bound to life and, to the degree possible, you can truly live as you prepare to die. The best way of embracing this perspective is to have someone in your corner who has walked the walk and understands the trajectory of your end-of-life journey. During what was intended to be a short visit with my family, my Mom had a stroke and I spent the next eleven years serving as her primary caregiver and ultimately a tour guide to her final destination. It was through my Mom's journey that I unearthed my calling to become an End-of-Life Doula, and it is through this work that I am constantly reminded what a great honor and privilege it is to support my clients during this difficult and transformative time in their life." – Denise Johnson
Despite the important role End-of-Life Doulas play, it's estimated that 90% of the USA general public are unaware of their existence. "This is actually not that surprising given that we live in a death-avoidant culture where it is taboo to think the unthinkable and speak the unspoken, but unfortunately we pay a very high price for being willfully ignorant about the death and dying process."
EOL 101 LLC is dedicated to bringing awareness to the importance of end-of-life planning and the range of support options that End-of-Life Doulas provide. Her website, www.eol101.com, aims to educate the public on the benefits of working with an End-of-Life Doula and make the process of finding and connecting with one as easy as possible.
EOL 101 LLC is committed to helping clients, families and caregivers navigate the end-of-life journey with compassion, support, ease, and grace. For more information or to contact EOL 101 LLC, please visit www.eol101.com. All business contact details can be found at the bottom of the website.
Media Contact
Company Name: EOL 101 LLC
Contact Person: Denise Johnson
Email: Send Email
Country: United States
Website: http://www.eol101.com/