Unknowingly VICTORAGE gaming chair has been with everyone for nearly four years. Many people have also been attracted by VICTORAGE's unique designs. But do they know more about VICTORAGE? What are VICTORAGE's strengths? Why choosing VICTORAGE is a better choice? This article will give more answers about VICTORAGE.
First of all, the most important of a gaming chair should be the sponge it uses. That plays an important role in the comfort of chair. A great sponge can not only distribute the pressure effectively, but also be durable that can maintain its shape over extended periods of time. A very common type of sponge on the market is the collage type sponge, which has bigger pores and is easily deformed. What's more, the glue always be used during the production that might be harmful to human's body. When it comes to VICTORAGE, they follow the technology of luxury car seat manufacturing, take advantage of leading Germany integrated foaming technology and use eco-friendly and non-toxic raw material to produce high quality sponge. This kind of sponge has lots of advantages such as odorless, high density, flexible and durable. It can fit well with the curve of human body and give the right support accordingly.
Secondly, attention can be diverted to skeleton. What is common on the market is the combination of metal and elastic band. One of the problems with this is that the elastic band relaxes easily over time so that support function will lose. To avoid this problem, VICTORAGE didn't use elastic band to save money. They insist on the belief that quality always be the first. That's why they stick with the all-steel skeleton. What's more, they also add an explosion-proof plate to the skeleton to further ensure user safety. The whole skeleton is welded by robot arm and treated by electrophoresis so that it is strong and is not easily rusty.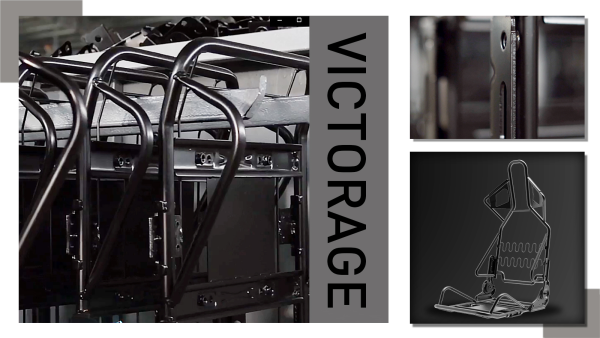 It does cost a lot of money to have a good gaming chair. But in the long run, a good gaming chair is definitely a better choice because it lasts longer and is more comfortable. After all, the aim of buying a gaming chair is to get a more comfortable experience.
Video Link: https://www.youtube.com/embed/VgcDOPDNgbE
Media Contact
Company Name: Victorage Inc.
Contact Person: Hetty
Email: Send Email
Phone: +8617348275869
Country: China
Website: www.victorage.com