In this exclusive interview, Dean Kim shares insights on the potential of blockchain technology, the role of Chain Imperium in the industry, and his vision for the future.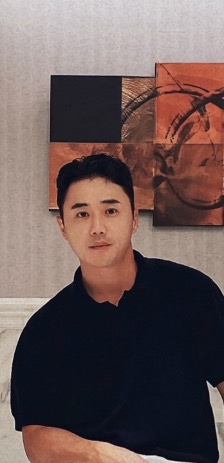 Dean Kim is a tech entrepreneur and founder of Chain Imperium. The company offers enhanced blockchain and Web 3.0 solutions, including Web3 design and development, DeFi mobile app development, Metaverse development, fintech consulting, blockchain services, PR, branding, and marketing. With a passion for blockchain and Web 3.0, Dean has been helping businesses navigate the rapidly changing technological landscape, enabling them to harness the potential of cutting-edge AI solutions and more. He believes the industry's future is already unfolding worldwide, and companies must adapt swiftly and efficiently to these changes.
Dean is also the Founder/President of Artemis Vision, where he leads the development and communication of the company's mission: to support the Web3 social media revolution for the people, by the people.
In this interview, Dean shares his insights on the impact of blockchain and Web 3.0 on society and how business leaders can effectively manage these resources to usher in a new era of prosperity.
Q. Hello, Dean Kim; thank you for taking the time to answer a few questions. Let's start with you telling us a little about yourself.
Dean Kim: Thank you for this opportunity. I'm Dean Kim, founder of Chain Imperium and Artemis Vision, and I am passionate about the potential of blockchain technology and Web 3.0. I've founded multiple companies focused on these areas and have worked with clients of all sizes to help them navigate the rapidly evolving technological landscape. I aim to help businesses harness every resource available to succeed in this new digital era.
Q: What is your opinion on the potential benefits and drawbacks of blockchain and Web 3.0 for society? Especially in the business space. How can business leaders guide companies to embrace AI and the Metaverse and transition to a new digital era?
Dean Kim: The rapid advancement in the technology field is incredible. Every day, we are developing it even more, meaning there aren't any limits to what we will accomplish with it. It is understandable, however, that we may be apprehensive on some level about where it may take us. After all, it's new, so we haven't had a chance to truly bring it into our lives just yet. It explains why as industries and individuals leverage cutting-edge AI solutions, such as ChatGPT, Bing Chat, and other powerful tools, there is a growing perception that they could potentially supplant human roles in the workforce, leading to diminished cognitive engagement. I think we can all agree that this is the last thing any of us want. History shows that as technology continues to evolve, so does people's capacity to adapt and harness its potential.
In the near future, a company's success will hinge on its ability to effectively manage these resources, integrate systems, and foster digital literacy among the younger generation, ensuring that they can adeptly navigate this ever-changing technological landscape. If we transition correctly, then the Metaverse, blockchain, and other innovations will help companies to scale up, tap into their employees' creativity and productivity, and be the foundation of a more advanced world for all of us. Companies must adapt to these changes swiftly and efficiently. At Chain Imperium, we help enterprises of all scales, from budding startups to well-established businesses, to harness every resource available to navigate the rapidly evolving global business landscape.
Q: What advice would you give to business leaders who are trying to envision what AI platforms may mean for their employees and customers?
Dean Kim: First, gather all the information about innovations changing our lives. Second, prepare your employees for their jobs to change to some degree. Encourage them to explore the new technologies such as ChatGPT, BingChat, Midjourney etc, and see how they can be leveraged. Lastly, don't go it alone. Reach out to us at Chain Imperium. The more information you have, the better and more excited you feel about your company's future.
Q: What services does Chain Imperium offer to help companies transition to Web 3.0?
Dean Kim: Chain Imperium is dedicated to developing cutting-edge blockchain solutions for the Web3 ecosystem while bridging traditional software systems. As a Web2.5 company, we serve as a bridge between Web2 and Web3, leveraging proven solutions to deliver optimal results across multiple industries. Our team's diverse expertise in innovative software, blockchain technology, and UI/UX solutions allows us to seamlessly integrate these solutions into Web3 various industries, bringing growth and improvement to our clients. We aim to provide robust support without the exorbitant costs typically associated with larger corporate service providers.
Q. One last question before we close. Where can readers reach you?
Dean Kim: The easiest way to connect with us is through social media :
Medium @chainimperium
Instagram @chainimperium
Twitter @chainimperium
Or, send an email to admin@chainimperium.com
To learn more, visit our website https://chainimperium.com
Media Contact
Company Name: Chain Imperium
Contact Person: Dean Kim
Email: Send Email
City: Tysons Corner
State: Virginia
Country: United States
Website: chainimperium.com