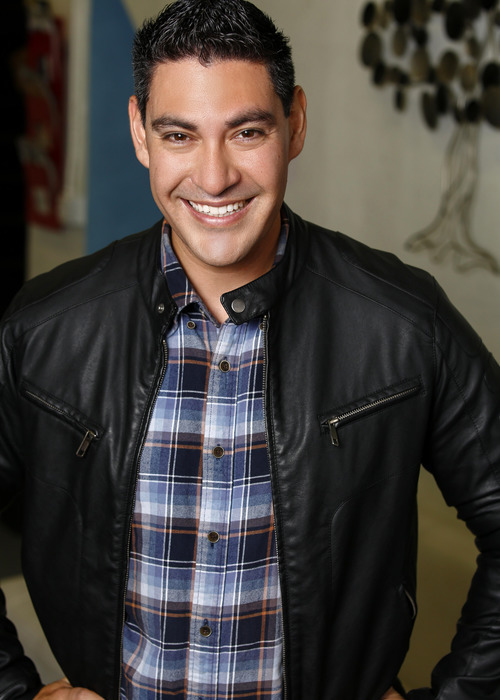 Talented actor and social media influencer, David Murrietta, co-stars in the TV series, "The Brothers Sun," as he sets his sight on taking on more roles in the industry.
David Murrietta undoubtedly looks set to push boundaries in front of the camera as the passionate actor and online content creator, who costarred as a police officer in the TV series titled The Brothers Sun, has expressed his readiness to entertain a wide range of audiences through motion pictures.
"I was introduced to acting and the influencer lifestyle very late in the game. I did not have a lot of theatrical training growing up, but I was determined to create content," David Murrietta shared, "From comedy sketches, dramatic short stories or full feature films if I could be a part of it in one way or another, I was all in!"
David has grown in popularity and acceptance in a relatively short while, with his professionalism, passion, and ingenuity endearing him to movie producers, directors, and other stakeholders in the movie industry. He starred in the short film, Taps, where his performance playing a character named Moose, captivated TV enthusiasts. The film was screened at the Studio City Film Festival and practically announced David Murrietta to the world.
In addition to growing his acting career with roles in The Brothers Sun and as Jason Garcia in the feature film Lipstick, David Murrietta has also shown his prowess as a social media influencer. David has a YouTube channel, Dalex Vlogs, created with his wife, Alexandra Creteau, now Alexandra Murrietta, where they share videos on different subjects, including travel, dating and relationships, lifestyle, and health.
To learn more about David Murrietta and his works as an actor, social media influencer, and vlogger, visit his pages on Instagram and IMDB.
Media Contact
Company Name: DalexVlogs
Contact Person: David Murrietta Jr.
Email: Send Email
Country: United States
Website: https://www.instagram.com/david_murrietta