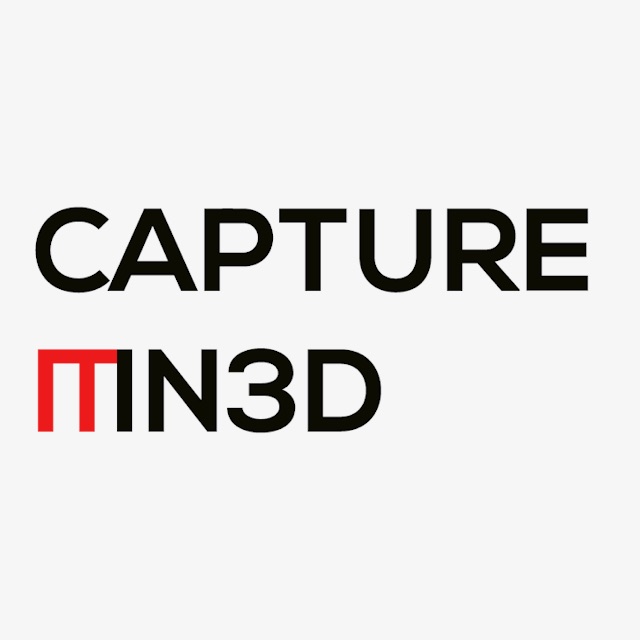 David LynShue is the founder and CEO of Capture it in 3D (CI3D), a company that offers a variety of 3D services such as 3D scanning, 3D modeling, and 3D printing. 3D scanning has multiple utilities across industries like art and design, film and TV production, the medical industry, product design, and others. David's company has worked for major clients, such as Google, Studio EIS, Parallel, Glasson Sculpture Works, among others. In this exclusive interview, David talks in detail about what exactly 3D scanning is and the industries that can benefit from this new technology.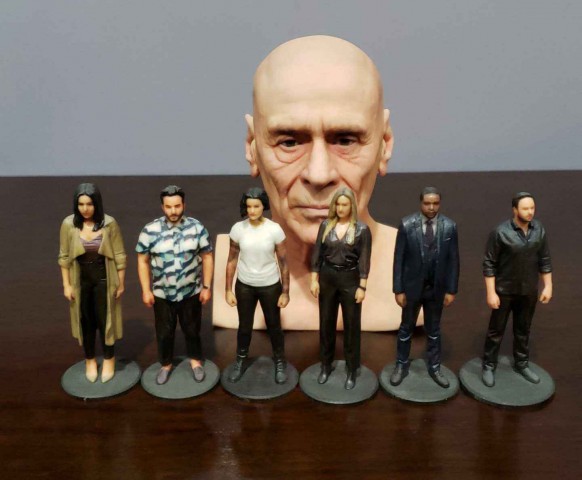 Interviewer: What is 3D scanning?

David LynShue: 3D scanning is the process of analyzing a real-world object, person, or environment to collect accurate data on its shape and appearance. The collected data can then be used to create a 3D model of the object, person, or environment. What you are left with is an accurate digital copy of the real-world object, person, or environment that was 3D scanned.
Interviewer: Who can benefit from using this service?

David LynShue: There are a lot of applications for 3D scanning. There are a number of industries that benefit greatly from utilizing 3D scanning technology. Some of the most widespread use of 3D scanning technology is found in the medical industry, art and design industry, digital asset production for film and TV, AR/VR (augmented reality/virtual reality) asset creation, industrial design and quality control and reverse engineering. Scanning can also be used for digital preservation of sculptures and other works of art.
Interviewer: How would the above industries benefit from using a 3D scanning service?

David LynShue: 3D scanning helps save time and effort, and it can greatly improve workflow and turnaround time while creating unique digital models or physical products.
Interviewer: What is the projected growth of the industry?
David LynShue: 3D scanning is expected to grow exponentially in the upcoming years. The technology is being improved rapidly and many industries are realizing the potential of utilizing 3D scanning in their workflow. The market is expected to surpass 10 billion dollars by 2024. The technology is becoming more and more usable and the applications for it are growing rapidly.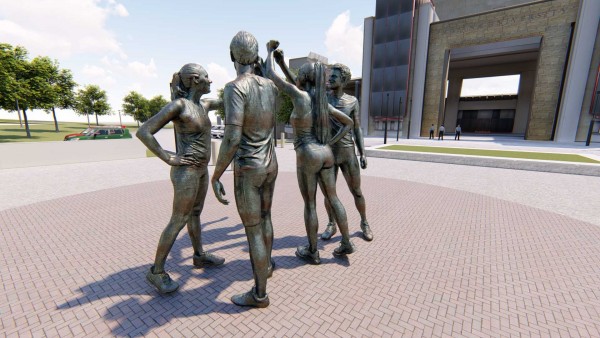 Interviewer: What kind of projects have you worked on so far?

David LynShue: We have reverse-engineered parts for replication, digitally preserved ancient artifacts, and we have created AR/VR assets for use in advertising/digital marketing. We started our business by creating lifelike miniature figurines of people and/or pets, and we still make custom cake toppers for weddings and other special occasions using the newest 3D full-color printers available. One of our most challenging but rewarding projects for 2019 involved 3D modeling a 13 inch NBA basketball stadium and then 3D printing the stadium using multiple materials to produce one-of-kind gift for select players.
Interviewer: What do you love most about 3D scanning?

David LynShue: As a mobile 3D scanning company, we have had opportunities to travel not just in NYC and the surrounding areas, but also across the U.S, while meeting a diverse group of people with unique experiences who often have interesting and remarkable stories to tell us about what they have commissioned us to scan. We feel that being able to take something from the physical world to the digital world (and sometimes transformed into a new physical product) is a rewarding and exciting process.
Interviewer: How does 3D scanning work hand in hand with 3D printing?
David LynShue: Prior to 3D scanning, the only way to create a 3D model was to model it from scratch which is a painstakingly long and complex process that did not always reproduce the object accurately. We now have the ability to create more accurate 3D models faster using both 3D modeling and 3D scanning technology. This opens up doors in the additive manufacturing arena by allowing for the creation of an accurate 3D print of almost anything that can be 3D scanned. A 3D model can then be modified to accommodate the 3D print technology being used and can help create things that were not possible before. Some examples include turning a 3D scan of a person into a miniature full-color 3D printed replica or allowing for an exact scaled replica of a sculpture to be created with little to no 3D modeling involved at all.
Interviewer: Where do you envision your company to be in the next 5 years?
David LynShue: We have very lofty goals for CI3D. We would like to be known as the 3D scanning and 3D modeling experts not just in the U.S., but worldwide. Our customers come back to us, and they also refer others to us. We couldn't do it without their trust and loyalty.
Media Contact
Company Name: Capture It in 3D, LLC
Contact Person: David LynShue, CEO
Email: Send Email
Country: United States
Website: www.captureitin3d.com