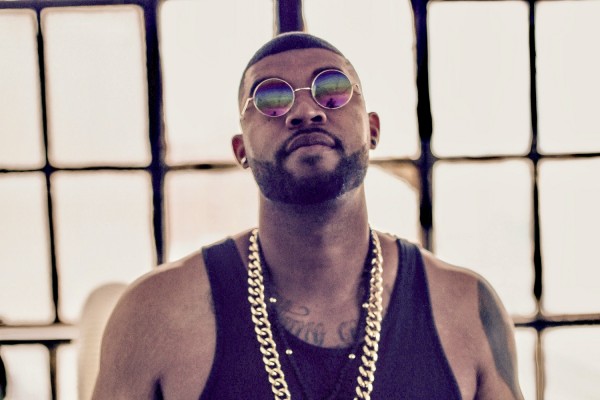 Photo Credit: Jeremy Green @GreenLifePhotos
Dave'Ron is the man of versatility. People rarely know that besides being a producer, rapper and engineer for his own music, he is also a businessman, philanthropist and community leader. Considering his multifaceted personality and talents, it wouldn't be an overstatement to call him a "Triple Threat Super Producer".
The song "Uganda" is all about "mixing Afro beats with the island vibe", says Dave'Ron. The song is produced and also co-written by him. Uganda is inspired by a unique rhythm originally produced by Dave'Ron when he was travelling around the world, interacting with people from different cultures. He was highly inspired by the love the local residents had for music and dancing.
The composition of the music for this song included collaboration with the sweet voice of TuneDaRula. Dave'Ron is all praises for his entire team, from Matty Spatola (the guitarist) to KT and Sam (the engineers behind the recording).
Dave'Ron's music style is an amalgamation of Hip-Hop, Afro beat and R&B. He believes in creating music that we can feel, can't resist but tap our feet to and lastly that which conveys a beautiful message. He always loves the feeling of expression. He says, "Being able to express myself in this art form has always been the ultimate freedom for me". He reminisces his good old days, setting up pots and pans as drum sets and banging on them for hours. His family has always been supportive of his passion.
Being a businessman and community leader, he owns a Non-Profit organization known as "The Madden Foundation". This foundation works for the minority women and children, and the needy. They provide for their proper healthcare and are also responsible for donating food and clothing to those who need. Post the death of his sister Trae McFarland, he made this initiative.
Dave'Ron comes from a family of musicians. His Grandfather Leo Lee Madden was a professional jazz pianist and a touring musician. Besides this, his father David Madden was a drummer. His ancestors played with BB King and the Jackson's.
His major sources of inspiration for creating such kind of music are all the places where he has traveled so far, be it the Caribbean or Dubai & Abu Dhabi.
Dave'Ron has been featured on Maschine Masters "On the Spot" sessions and has amassed millions of views from recent collaborations around the globe.
Dave'Ron Ft. TuneDaRula's "Uganda" is out now on Spotify.
Media Contact
Company Name: D'MADD MUSIC LLC
Contact Person: Dave'Ron Madden
Email: Send Email
Country: United States
Website: www.dmadd.com/