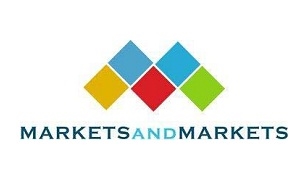 Broadcom (US), IBM (US), Microsoft (US), Trend Micro (Japan), McAfee (US), Palo Alto Networks (US), GTB Technologies (US), InfoWatch (Russia), Fortra (US), Cisco Systems (US), etc.
Data Loss Prevention Market by Offering (Solution, Services), Solution Type (Network DLP, Storage DLP, Endpoint DLP, Cloud DLP), Service (Consulting, Managed Security Service), Applications, Vertical and Regions – Global Forecast to 2028
The Data Loss Prevention market is projected to grow from USD 3.4 billion in 2023 to USD 8.9 billion by 2028, at a CAGR of 21.2% during the forecast period, the high rate of Internet penetration and increasing dependency on it for communication has gained the attention of criminals and hackers. Thus, there has been a surge in cases of data breaches. To mitigate these risks, the DLP vendors have started offering DLP as part of a more broadly constituted portfolio of products. The DLP market is thus expected to experience significant growth over the coming years.
Download PDF Brochure: https://www.marketsandmarkets.com/pdfdownloadNew.asp?id=531
Based on offering, the service segment is expected to grow with the highest CAGR during the forecast period
The DLP service market is segmented across five major categories: consulting, managed security service, design and integration, education and training, and maintenance and support. These services assist in the system's security from unauthorized access, exploitation, and data loss. The service market continuously evolves with the introduction of integrated Social, Mobile, Analytics, and Cloud (SMAC), which needs proper monitoring. The rising demand for DLP services in the market of sophisticated cyber threats, the incapability of IT people to handle advanced and bundled risks, and outsourcing services are promoting the consultancy business.
North America is expected to have the largest market size during the forecast period.
A convergence of factors drives North America's Data Loss Prevention (DLP) market. Heightened concerns around data security and privacy and a surge in cyber threats have propelled the demand for DLP solutions. Stringent data protection regulations, such as GDPR and CCPA, have placed legal obligations on organizations to safeguard sensitive information, fostering DLP adoption. Additionally, North America's vast and diverse business landscape, encompassing industries like finance, healthcare, and technology, requires tailored DLP solutions to address industry-specific challenges, further fueling market growth. Furthermore, the cost of data breaches is reducing year-on-year in the US, and this is due to the increase in investment by organizations toward improving their data security infrastructure.
Inquire Before Buying: https://www.marketsandmarkets.com/Enquiry_Before_BuyingNew.asp?id=531
Unique Features in the Data Loss Prevention Market
DLP systems use content discovery methodologies to quickly find and categorise sensitive data. This encompasses both organised and unstructured data, such as that found in databases, documents, and email content. It aids organisations in identifying the whereabouts of sensitive data.
DLP systems do more than just match keywords. To comprehend the context in which data is being used, they apply contextual analysis. For instance, they can distinguish between a passing reference to a sensitive phrase and a valid data transmission, lowering the likelihood of false positives.
DLP broadens its protection to include endpoints including computers, smartphones, and USB drives. No matter where it is accessed or kept, endpoint DLP makes sure that sensitive data is protected.
DLP solutions are capable of keeping an eye on data transfers, email, and online traffic. Data that transgresses policies can be encrypted or blocked in real-time.
Some cutting-edge DLP systems use UEBA to find unusual user behaviour patterns. The DLP system, for instance, can detect sudden, large-scale data downloads by an employee as potentially problematic behaviour.
A key component of DLP is encryption. It guarantees that even if data is lost or stolen, it will remain inaccessible to unauthorised people. Advanced DLP tools can apply context- and content-based encryption policies.
Major Highlights of the Data Loss Prevention Market
There is a lot of interest in DLP solutions because of the prevalence of data breaches and cyberattacks. Organisations are now acutely aware of the need to protect sensitive data as a result of high-profile accidents.
DLP is becoming a crucial part of compliance activities due to the introduction of data protection legislation like GDPR and CCPA. Amountable fines for handling sensitive data improperly force organisations to invest in DLP solutions.
DLP tools currently support a wide range of data types, including personal data, intellectual property, and both structured and unstructured data. Organisations are able to safeguard all kinds of sensitive data because to this flexibility.
To effectively detect and classify sensitive data, advanced DLP solutions use content discovery and classification techniques. This guarantees that businesses have a thorough grasp of their data environment.
Beyond simple keyword matching, DLP has advanced. To comprehend the context in which data is being used, it now uses contextual analysis. Accuracy is improved and false positives are decreased.
No matter where it is accessed or stored, sensitive data is protected by endpoint DLP. Given the increase in remote employment, this is especially crucial.
Request For Customization: https://www.marketsandmarkets.com/requestCustomizationNew.asp?id=531
Top Key Companies in the Data Loss Prevention Market
Various globally established players, such as Broadcom (US), IBM (US), Microsoft (US), Trend Micro (Japan), McAfee (US), Palo Alto Networks (US), GTB Technologies (US), InfoWatch (Russia), Fortra (US), Cisco Systems (US). etc., are dominating the Data Loss Prevention market. These competitors have used various growth methods to increase their market share in the Data Loss Prevention market, including partnerships, agreements, collaborations, new product releases, product enhancements, and acquisitions.
Broadcom is a global technology leader that provides infrastructure software, hardware, and services for cloud computing, software development, security, and networking. Broadcom's Symantec Data Loss Prevention (DLP) solutions help organizations protect their sensitive data from unauthorized access, disclosure, use, modification, disruption, or destruction. Their solutions provide advanced data discovery, encryption, access control, and threat prevention capabilities. With a strong emphasis on both endpoint and network security, Broadcom's DLP solutions enable businesses to proactively identify, monitor, and protect their critical data assets. These robust DLP tools are instrumental in ensuring regulatory compliance, mitigating data breaches, and enhancing overall data security for enterprises of all sizes.
Trend Micro has been an established player in providing dedicated software and related services. The company offers home and home office products, including PC and Media Access Control (MAC) protection, mobile device protection, password management, online backup sync products, and support services. The company caters to a diverse portfolio of customers. The company has an extensive portfolio of DLP solutions catering to small, medium, and large enterprises. As a mature player with multiple product offerings and a strong focus on the security market, the company is expected to maintain its position by introducing more innovative, integrated, and adaptive offerings for DLP solutions and services delivered via the cloud.
Media Contact
Company Name: MarketsandMarkets™ Research Private Ltd.
Contact Person: Mr. Aashish Mehra
Email: Send Email
Phone: 18886006441
Address:630 Dundee Road Suite 430
City: Northbrook
State: IL 60062
Country: United States
Website: https://www.marketsandmarkets.com/Market-Reports/data-loss-prevention-advanced-technologies-market-531.html