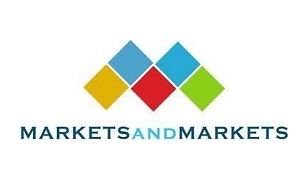 Dell (US), Microsoft (US), IBM (US), Schneider Electric (France), Cisco (US), NTT (Japan), HCLTech (India), Accenture (Ireland), Cognizant (India), Google (US), Wipro (India), Atos (France), TCS (India), Hitachi (Japan), NetApp (US), Mindteck (India), Bytes Technology Group (UK), General Datatech (US), Insight Enterprises (US), and Vapor IO (US).
Data Center Transformation Market by Service Type (Consolidation Services, Optimization Services, Automation Services, and Infrastructure Management Services), Tier Type, Data Center Type, Data Center Size and Region – Global Forecast to 2028
The data center transformation market is projected to grow from USD 11.5 billion in 2023 to USD 18.9 billion by 2028 at a growth rate of 10.5% during the forecast period. A combination of technological, business drives, data center transformation, and environmental factors reshape how organizations manage and operate their infrastructure.
Download PDF Brochure: https://www.marketsandmarkets.com/pdfdownloadNew.asp?id=132794003
Automation Services segment to grow at the highest CAGR during the forecast period.
By service type, the data center transformation market includes Consolidation Services, Optimization Services, Automation Services, and Infrastructure Management Services. The automation services segment to grow at the highest CAGR during the forecast period. Data center automation automates IT processes across the computing, network, and storage layers in physical and virtual environments. Automation involves using software and tools to streamline and orchestrate various data center processes and tasks. It plays a crucial role in data center transformation by enhancing efficiency, reducing human error, and enabling rapid response to change demands.
Cloud Data Center segment to grow at the highest CAGR during the forecast period.
The various segments we have captured in the scope are – cloud, colocation, and enterprise data centers. The cloud data center segment would grow at the highest CAGR during the forecast period. Cloud providers utilize service models, such as private cloud, public cloud, and hybrid cloud, to offer enhanced services to their customers. With cloud computing adoption continuing to rise, cloud data centers are hosting more enterprise workloads. Major CSPs, such as Amazon, Microsoft, and Google, continue to build massive facilities in the US and worldwide to increase their cloud computing power.
Request Sample Pages: https://www.marketsandmarkets.com/requestsampleNew.asp?id=132794003
Unique Features in the Data Center Transformation Market
The emphasis of data centre transformation is on automation and orchestration. Automation technologies are used to automate mundane procedures, improve operational efficiency, reduce errors, and allow IT staff to transfer their focus from routine maintenance to strategic activities.
Another feature of data centre transition is Software-Defined Infrastructure (SDI). SDI abstracts and virtualizes the whole data centre architecture, increasing its agility and adaptability. Resources can be provisioned and managed dynamically utilising software control, speeding processes and lowering operational overhead.
Containerization technologies like as Docker and Kubernetes, combined with microservices design, are changing the way applications are deployed and managed in data centres. This method ensures the scalability, adaptability, and portability of applications in a variety of contexts.
To improve data centre performance, advanced analytics and artificial intelligence (AI) are used. These technologies provide insights into resource utilisation, forecast maintenance requirements, and boost overall operational efficiency.
The data centre transformation market also employs modular and scalable design principles, allowing for easy expansion and customisation as business requirements change. New infrastructure components can be introduced as modules, resulting in less downtime and fewer disruptions.
Major Highlights of the Data Center Transformation Market
The adoption of Software-Defined Infrastructure (SDI), a concept that virtualizes and abstracts the whole infrastructure stack, is another focus of data centre transformation. With this strategy, agility is improved along with resource management and provisioning efficiency and operational overhead reduction. Data centres as a result become more flexible and versatile, in line with the changing requirements of contemporary organisations.
The transition to hybrid and multi-cloud systems is one of the key themes fueling this shift. These tactics are being used by organisations to manage workloads, improve scalability, and cut operational expenses. This change necessitates seamless integration between data centres and cloud services, highlighting the necessity for agility and interoperability in contemporary IT infrastructures.
With the proliferation of green data centres, sustainability is another important topic. Through cutting-edge cooling technologies, renewable energy sources, and carefully planned resource distribution, these facilities place a priority on energy efficiency. Data centres' commitment to sustainable operations is strengthened by their adoption of green practises, which aim to lower operational costs while also minimising their environmental impact.
A major change in data centre operations has been brought about by edge computing. In order to reduce latency and enable real-time data processing, this paradigm entails moving computing resources closer to data sources. This is especially important for Internet of Things (IoT), autonomous vehicles, and augmented reality applications that demand quick data analysis and decision-making. Data centres are adapting to include edge facilities, showcasing their capacity to meet changing computing requirements.
To simplify repetitive processes, improve operational efficiency, and lower the chance of errors, automation and orchestration solutions are being widely adopted. Data centres may streamline their operations and free up IT personnel to concentrate on more critical tasks by automating these processes, which will increase productivity and efficiency.
Inquire Before Buying: https://www.marketsandmarkets.com/Enquiry_Before_BuyingNew.asp?id=132794003
The data center transformation market is fragmented and has major vendors based in North America, Europe, Asia Pacific, and other regions. Microsoft (US), Google (US), TCS (India), IBM (US), and Schneider Electric (France), among others, are some of the significant players operating in the data center transformation market. These vendors adopt inorganic and organic growth strategies to increase their market share in the data center transformation space. These vendors benefit financially from various opportunities to acquire high-tech companies. R&D expenditure has consistently grown due to its focus on high-growth opportunities through innovations and cutting-edge technologies such as AI/ML. These market players have invested heavily in CAPEX to acquire more businesses and strengthen their cognitive, cloud, and security capabilities.
IBM
The company has a robust global presence, brand name, and diversified product portfolio in the data center transformation market. It benefits from its extensive intellectual property portfolio, including more patents. The high economies of scale contribute to business capabilities to maintain a competitive position in the market. The increasing demand for cloud-based services provides IBM with a continued business inflow across verticals and regions. The company has a strong presence in the European, American, Middle East & Africa, and Asia Pacific regions. It caters to various industries, including BFSI, retail, IT and telecommunications, media and entertainment, healthcare, government, and education. IBM has received over 3,000 patents for cloud and hybrid cloud technology. IBM researchers developed a method for intelligently distributing data processing components among cloud, edge, and intermediate computing devices. IBM received over 2,300 AI patents as inventors created new AI technologies to assist organizations in expanding their use of AI. As businesses fight to protect sensitive data, particularly in highly regulated industries, IBM inventors have earned over 1,400 security-related patents.
Microsoft
Microsoft Azure is one of the leading cloud platforms globally. It provides a comprehensive set of services for data center transformation, including virtual machines, containers, storage, networking, and AI capabilities. Microsoft offers hybrid cloud solutions, allowing organizations to seamlessly integrate on-premises data centers with Azure. This hybrid approach provides flexibility and scalability. The company has strong domain expertise in all its solutions to cater to its clients better. The company extensively focuses on inorganic growth strategies, including strategic partnerships and acquisitions. Microsoft has a vast ecosystem of partners and third-party integrations, enhancing its offerings and enabling customers to build tailored solutions. The company is expanding in emerging markets through these inorganic growth strategies. Microsoft strongly emphasizes security and compliance, offering tools and services to help organizations protect their data and meet regulatory requirements.
Media Contact
Company Name: MarketsandMarkets™ Research Private Ltd.
Contact Person: Mr. Aashish Mehra
Email: Send Email
Phone: 18886006441
Address:630 Dundee Road Suite 430
City: Northbrook
State: IL 60062
Country: United States
Website: https://www.marketsandmarkets.com/Market-Reports/data-center-transformation-market-132794003.html