LaBare Dallas celebrates its 44th anniversary by having former dancers return to perform with current talent.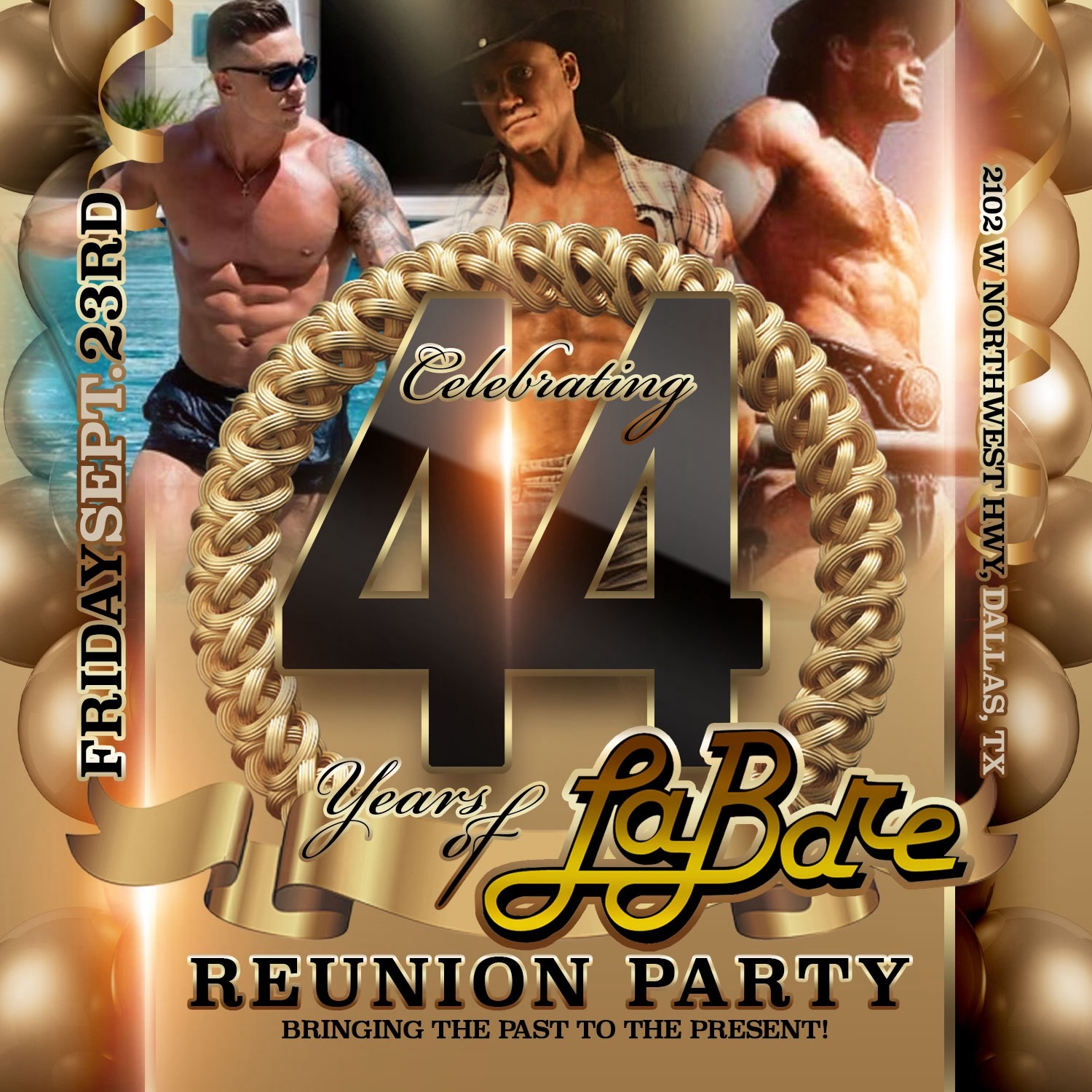 Dallas, TX – September 7, 2022 – LaBare Dallas, one of the longest-running male dance shows located in Dallas Texas, announced today that it is having a reunion of former performers return for the club's 44th anniversary. The event will take place on Friday night, September 23, 2022 at LaBare Dallas starting at 7:00pm. The club is now located at 2102 West Northwest Hwy, Dallas, Texas 75220.
Club ownership expressed that it wants everyone to have a great time anytime guests come to LaBare. Over the years, several women who have expressed interest in finding out what happened to their favorite dancers from years ago. The ownership then decided that every anniversary event that they will bring back former dancers from years back, and many of the men will perform with the current male dancers. Former performers also will spend time talking with the women in attendance during intermissions in the show to talk about the guests' previous visits and what they enjoyed.
According to club owners, LaBare Dallas is tailored for women to have a fun night with friends, family, and co-workers. Invited are groups of women attend the show for events like birthday parties, bachelorette parties, divorce parties, post-parties after high school or college reunions, sorority events, and girls' nights out. Packages are available which include a range of benefits like complimentary admission for the bride-to-be, complimentary bottles of champagne or wine, and other perks. The club owners also recommend that guests who have not been to LaBare in years check Google Maps or other maps service to get the club's new address as the venue relocated in recent years.
According to the website, LaBare Dallas was the first "ladies club" in the world, opening in August 1978. The club also offers male entertainers for private parties; and men in the Dallas area are welcome to audition to become a performer. The club also was featured in a 2014 documentary, and some of LaBare Dallas' dancers were on stage in the "Magic Mike XXL" movie.
Video link: https://www.youtube.com/watch?v=XUUCu2IKmYw
Parties interested in attending the anniversary event are welcome to call LaBare Dallas at (214) 696-8958 or visit the website: https://labaredallas.com/
Media Contact
Company Name: LaBare Dallas
Contact Person: Ownership Group
Email: Send Email
Phone: (214) 696-8958
Address:2102 W Northwest Hwy
City: Dallas
State: TX 75220
Country: United States
Website: https://labaredallas.com/