Recently the state of Texas has had a movement of fresh new artists to enter the hip hop community. From Megan The Stallion to MO3; The Lone Star State is making its mark on the industry. One of the hot newcomers is an artist originally from Dallas named Lil Quincy. Quincy Armani Lewis was born and raised in Oak Cliff, an area known for its crime. He was born on March 8, 1996. Quincy is the youngest of 3 siblings; having 2 olders brothers and one sister. Early on, Lil Quincy was raised by his grandmother. Quincy attended school inside the Dallas Independent school district.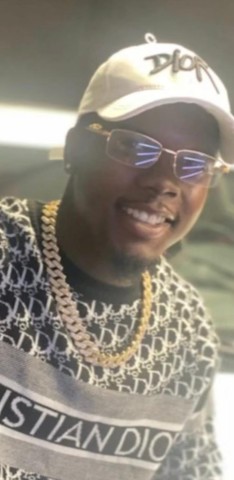 He attended WW Bushman for elementary, Sarah Zumwalt in middle school and he attended 3 different high schools throughout his 4 years. He started at Emmett J Conrad high school then attended Jack Yates high school and ultimately graduated from Wilmer Hutchins high school. Attending three different high schools was very difficult for young Quincy but he overcame the changes. Quincy first began writing poetry in the early stages of high school. He used poetry as at outlet, it was a way for him to be seen and heard. Quincy had alot of issues that he couldnt tell anyone so he began writing them in his journal. Quincy began getting good at spoken word and story telling. Lil Quincy recorded his first song when he was 15.
As a senior in high school Lil Quincy ranked top 25 slam poets in the class of 2014 in texas. After graduating high schoo, Quincy went on to college. Quincy currently attends Texas Southern University in Houston. Quincy majors in music performance and sings baritone in the university choir. In 2015, Quincy auditioned for Americas Got Talent. Auditions went so well he was invited to Los angeles for an 3rd auditon but Quincy turned it down to continue his education.
Quincy never put his dreams on hold, he continues to pursue his career in music. Lil Quincy recently performed in Atlanta for "The Lit Lit Tour Atl". Lil Quincy is currently promoting his new single titled "Ride With Me" featuring Y.O.E A1. This record is a perfect mix of street and love; the best blends perfectly with Quincy's hard hitting lyrics. The music video for "Ride With Me" is nearly at 20k views in 3 months on YouTube. You can find Lil Quincy on Instagram at @lowkeycelebrity23 .
Media Contact
Company Name: Ondummy
Contact Person: Brian Miguel
Email: Send Email
City: Augusta
State: GA
Country: United States
Website: https://ondummy.com/