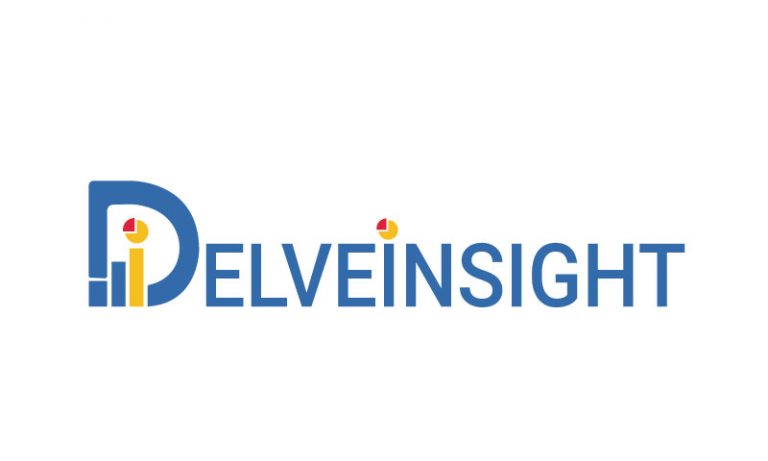 (Albany, US) DelveInsight has launched a new report on Cystic Fibrosis Market
DelveInsight's 'Cystic Fibrosis (CF) – Market Insights, Epidemiology, and Market Forecast – 2030' report delivers an in-depth understanding of the Cystic Fibrosis (CF), historical and forecasted epidemiology as well as the market trends in the United States, and EU5 (Germany, Spain, Italy, France, and United Kingdom). The Cystic Fibrosis (CF) market report provides current treatment practices, emerging drugs and their market share of the individual therapies, current and forecasted Cystic Fibrosis (CF) symptoms market size from 2017 to 2030 segmented by six major markets. The report also covers current Cystic Fibrosis (CF) symptoms treatment practice/algorithm, market drivers, market barriers and unmet medical needs to curate the best of the opportunities and assesses the underlying potential of the market.
According to the Cystic Fibrosis Foundation, "Cystic Fibrosis is a progressive, genetic disease that causes persistent lung infections and limits the ability to breathe over time". In people with CF, a defective gene causes a thick, sticky buildup of mucus in the lungs, pancreas, and other organs. In the lungs, the mucus clogs the airways and traps bacteria leading to infections, extensive lung damage, and eventually respiratory failure. In the pancreas, the mucus prevents the release of digestive enzymes that allow the body to break down food and absorb vital nutrients. CFTR, the gene associated with cystic fibrosis, encodes the protein cystic fibrosis transmembrane conductance regulator. The gene was identified in 1989 and is found at 7q31.2, the long arm (q) of chromosome 7 at position 31.2. Survival has increased for patients with cystic fibrosis from late teens to mid-30s because of the many advances in diagnosis and treatment, and in some instances, lung transplantation.
View Free sample page:- https://www.delveinsight.com/sample-request/cystic-fibrosis-market
Cystic Fibrosis Treatment
The therapeutic market for the treatment of CF is mainly accounted by the following type of therapies: Mucolytics, Bronchodilators, Antibiotics, and CFTR Modulator therapies. Mucus thinners or mucolytics are medications that cause thinning of the mucus thereby making it easier to cough it out of lungs. Antibiotics help fight against infections caused by bacteria. The buildup of sticky, thick mucus in the lungs makes people with CF more likely to develop bacterial infections. CFTR modulator therapies are designed to correct the malfunctioning protein made by the CFTR gene. Bronchodilators widen airways by helping the surrounding muscles relax thereby allowing more air to travel. Some of the drugs used for the treatment of Cystic Fibrosis include Ivacaftor (Kalydeco) manufactured by Vertex Pharmaceuticals. In January 2012, Kalydeco was approved by the FDA as the first drug that treats the underlying cause of Cystic Fibrosis (CF). Kalydeco represents a major advance in the treatment of Cystic Fibrosis for people with a specific type of this disease.
Cystic Fibrosis Market
The Cystic Fibrosis (CF) market outlook of the report helps to build the detailed comprehension of the historic, current and forecasted Cystic Fibrosis (CF) market trends by analyzing the impact of current therapies on the market, unmet needs, drivers and barriers and demand of better technology. This segment gives a thorough detail of Cystic Fibrosis (CF) market trend of each marketed drug and early-stage pipeline therapy by evaluating their impact based on the annual cost of therapy, inclusion and exclusion criteria's, mechanism of action, compliance rate, growing need of the market, increasing patient pool, covered patient segment, expected launch year, competition with other therapies, brand value, their impact on the market and view of the key opinion leaders. The calculated market data are presented with relevant tables and graphs to give a clear view of the market at first sight.
Key players of the report
Vertex Pharmaceuticals
Laurent Pharmaceuticals
Novoteris
Aridis Pharmaceuticals
Eloxx Pharmaceutical
Cystic Fibrosis Report Scope
The report covers the descriptive overview of Cystic Fibrosis (CF), explaining its causes, signs and symptoms, physiology and currently available therapies
Comprehensive insight has been provided into the Cystic Fibrosis (CF) epidemiology and treatment in the 6MM
Additionally, an all-inclusive account of both the current and emerging therapies for Cystic Fibrosis (CF) is provided, along with the assessment of new therapies, which will have an impact on the current treatment landscape
A detailed review of Cystic Fibrosis (CF) market; historical and forecasted is included in the report, covering drug outreach in the 6MM
The report provides an edge while developing business strategies, by understanding trends shaping and driving the global Cystic Fibrosis (CF) market
Download free sample page:- https://www.delveinsight.com/sample-request/cystic-fibrosis-market
Table of content
1 Key Insights
2 Executive Summary
3 Organizations
4 Epidemiology and Market Methodology
5 Cystic Fibrosis: Market Overview at a Glance
6 Cystic Fibrosis: Market Overview at a Glance
7 Epidemiology and Patient Population
8 Treatment for Cystic Fibrosis
9 Unmet Need
10 Marketed Drugs
11 Emerging Therapies
12 Cystic Fibrosis 6 Major Market Analysis
13 Six Major Market Outlook
14 United States Market Size
15 Market Driver
16 Market Barrier
17 SWOT Analysis
18 Market Access
Reimbursement
19 Case Study
20 KOL Views
21 Appendix
22 DelveInsight Capabilities
23 Disclaimer
24 About DelveInsight
Why should you buy this report?
The report will help in developing business strategies by understanding trends shaping and driving the Cystic Fibrosis (CF) market
To understand the future market competition in the Cystic Fibrosis (CF) market and Insightful review of the key market drivers and barriers
Organize sales and marketing efforts by identifying the best opportunities for Cystic Fibrosis (CF) in the US, and Europe (Germany, Spain, Italy, France, and the United Kingdom)
Identification of strong upcoming players in the market will help in devising strategies that will help in getting ahead of competitors
Organize sales and marketing efforts by identifying the best opportunities for Cystic Fibrosis (CF) market
To understand the future market competition in the Cystic Fibrosis (CF) market
Related Reports
Media Contact
Company Name: DelveInsight Business Research LLP
Contact Person: Kritika Rehani
Email: Send Email
Phone: 9193216187
Address:304 S. Jones Blvd #2432
City: Las Vegas
State: Nevada
Country: United States
Website: https://www.delveinsight.com/