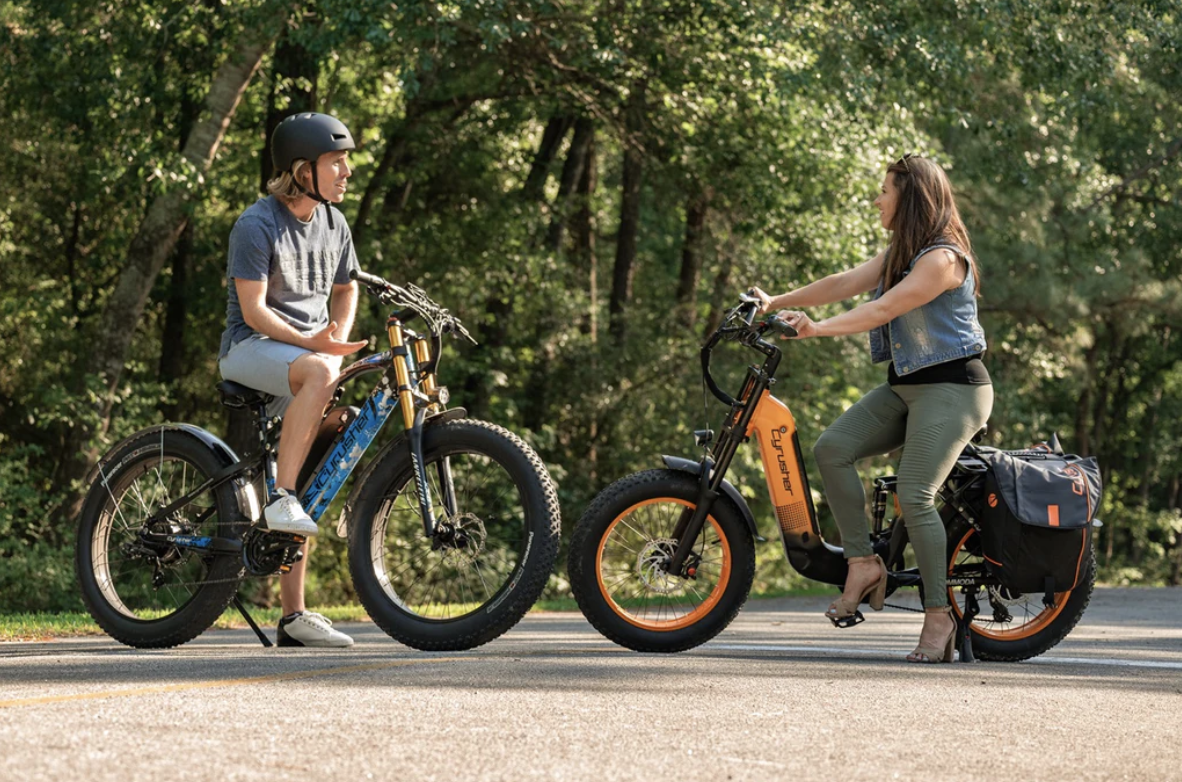 A company that started in 2014 as an online bicycle parts supplier has now offices in more than 4 and online sales in more than 10 countries around the world of its electronic bikes! Such is the growth story of Cyrusher, the China-based bicycle manufacturer and seller. Cyrusher has gone global and is rated one of the most trusted brands for buying bicycles by customers.
The company was started jointly by Harry Xie and Nestor Sulu in 2014 and they started selling E-bikes in 2015. Cyrusher bikes started building its E-bikes in 2017. The company currently produces around 6,000 e-bikes per month. Presently, the Cyrusher brand name is registered and recognized everywhere around the world in countries like Australia, China, the United Kingdom, Canada, Taiwan, Philippines, Singapore, Thailand, Indonesia, Malaysia, the European Union, Japan, South Korea, and the United States.
"At Cyrusher, our vision is to create amazing personal mobility products for anyone, anywhere. our company name is derived from combining two words ─ Rusher and Cycling ─ meaning that we are driven to be a pioneer in cycling sports", said the Founder, Harry Xie.
"Our bikes have been quality tested internationally and meet CE, UL, Rhos, and FCC standards. Our headquarters and customer service are located in Shenzhen City, China, close to Hong Kong and we have fulfillment centers and showrooms in China, France, Germany, Japan, Canada, the United Kingdom, and the United States. We currently ship from distribution centers in the United States, United Kingdom, France, Poland, Czech Republic, and Japan", continued Harry.
All-terrain bikes, mountain bikes, folding bikes, hardtail bikes – one has to name it and they will get their desired bike on Cyrusher. The E-bikes come with a "Tailor-fit comfort" with a long adjustable inseam and a high-step frame.
"What makes electric bikes special is their pedal assist system (PAS). Contrary to what is thought that an electric bicycle does not allow exercise, the reality is that the PAS allows the cyclist to pedal but more comfortably and efficiently", added Harry.
Cyrusher serves as a one-stop solution for all bike-related needs as it trades in bike accessories and all essential bike parts as well.
Video Link: https://www.youtube.com/watch?v=Nd4Nl5oSweA
For more information, contact the media details below:
Website: https://www.cyrusher.com/.
Media Contact
Company Name: Cyrusher
Contact Person: Lan, Marketing Director
Email: Send Email
Country: China
Website: https://www.cyrusher.com/