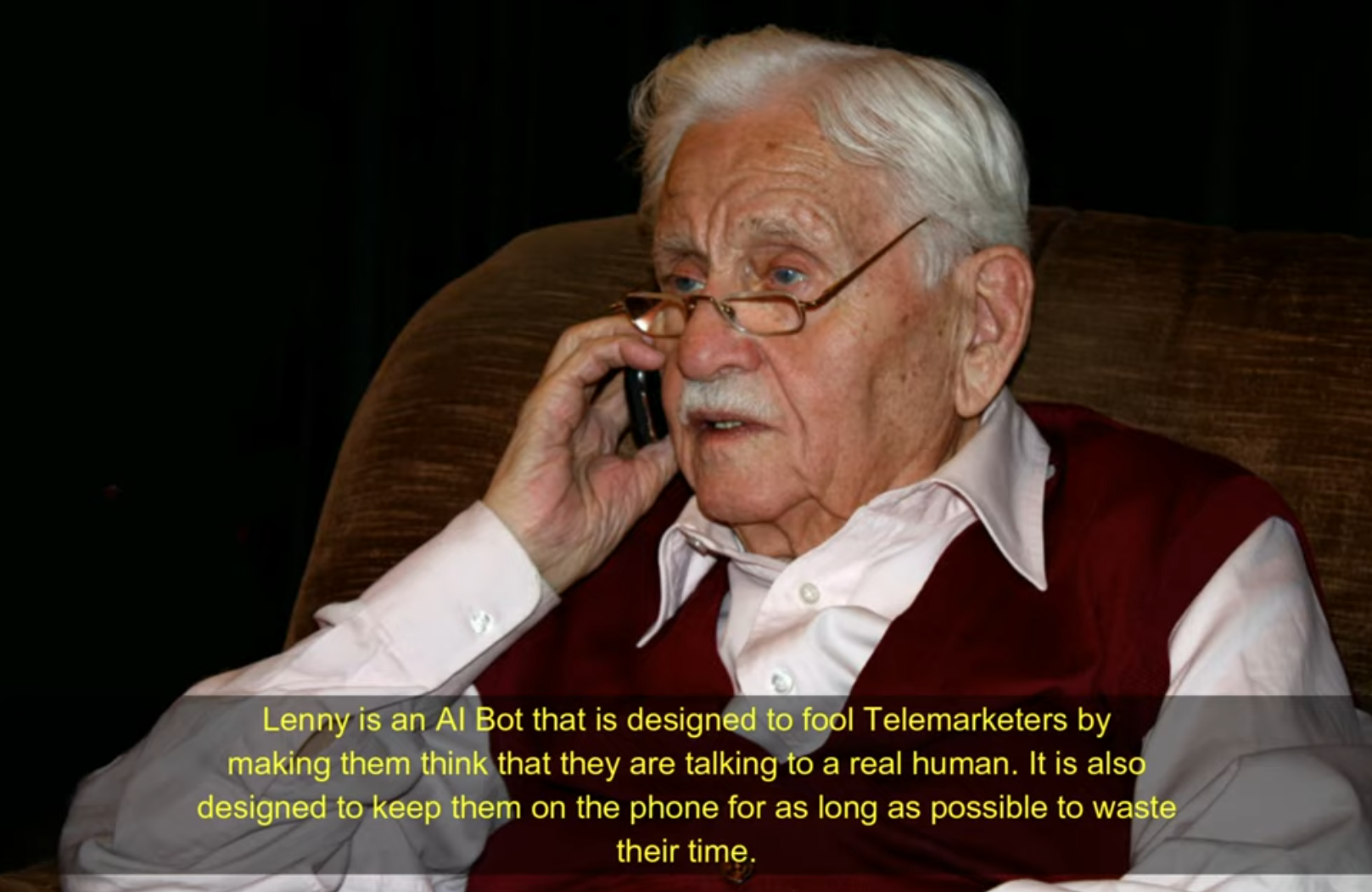 January 11, 2021 – Alexander Mirvis, an IT consultant and a professional personal injury Legal Negotiator is out to lend a hand in helping people deal with annoying telemarketers and prevent people from being scammed online through the brilliant Lenny, an AI Bot designed to annoy these cyber nuisances.
People who are perennially harassed by scammers and telemarketers are encouraged to contact Mirvis or visit his YouTube Channel to find out how he trolls fraudulent telemarketers using the now popular AI bot called Lenny, designed to deal with scammers and beat them at their own game.
In the US alone, there are more than 4 billion telemarketing calls in a month among which 75% turn out to be fraudulent schemes. According to the US Department of Justice, more than 10,000 fraudulent telemarketing operations call thousands of Americans daily with 1 in 6 people falling prey to fraud. Telemarketing fraud amounts to more than $40 billion annually. While AI bot Lenny was created a few years ago to deal with such calls, Alexander Mirvis has made it one of his life missions to use Lenny's potential to its maximum to deal with scammers.
Lenny is a telemarketing troll and a chatbot that is made up of a collection of messages. The Bot answers a phone and plays back recorded messages interacting with the callers, making them think they are talking to a real person although they aren't. It effectively gets these cyber nuisances to waste their time on the phone, and with every minute spent with Lenny, an innocent phone user is saved from these unscrupulous elements. After getting a taste of their own medicine, most of these telemarketers and scammers quit the calls in rage and Mirvis rests easy knowing that the world probably just became a better place.
While Mirvis trolls all scammers and telemarketers, he particularly focuses on Indian IRS scammers and telemarketers who resort to different means of hackery. Besides Lenny, Mirvis also uses various other methods such as Call Flooding that sends hundreds of random calls using different numbers to troll scammers with options to keep the script running permanently. Mirvis also uses Phone Bridger, his favorite tool that bridges two or more phones together to make them call each other and at the same time, intercept those calls. Mirvis is also building his a new Lenny 2.0, which can recognize certain phrazes to target IRS Scammer, Car Warranty Telemarketers and so fourth, in order to provide custom responses to those phrazes.
Alexander Mirvis is a profressional personal injury Legal Negotiator and an Information Technology Security Consultant who started trolling scammers and telemarketers as a hobby. Today, that has grown into a fully fledged occupation where he documents all his cases of hacking into fake Indian IRS scammer call centers on his YouTube Channel dedicated to the purpose. Speaking about his new mission, Alexander Mirvis says:
"I am a Professional Online Troll. I troll Scammers and Telemarketers. My goal is to annoy scammers and telemarketers."
For more information: https://www.alexandermirvis.com/
Media Contact
Contact Person: Alexander Mirvis (Lynx)
Email: Send Email
Address:8734 23rd Ave
City: Brooklyn
State: NY 11214
Country: United States
Website: https://www.alexandermirvis.com/