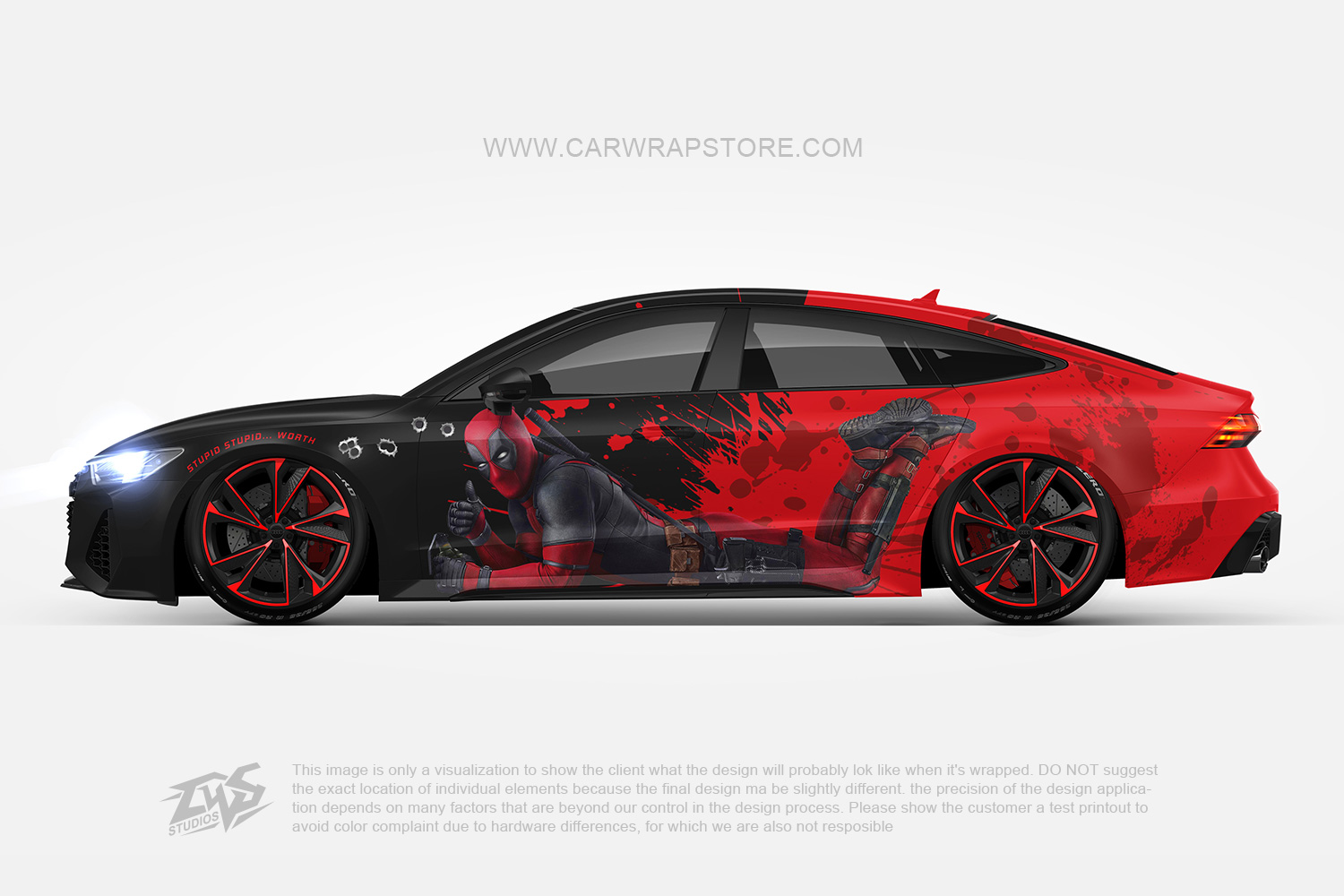 CWS Studio announces a wide range of anime vinyl wrap at affordable prices and quick turnaround. CWS Studio is one of the companies that offer custom car wrap with 3M top quality vinyl plus Epson 16-bit printers. It's been working to find new ways to attract customers to its products while continuing to provide high-quality products and services. CWS Studio has been offering various customization options, including custom design and lamination.
A Custom car wrap is a new trend in car decoration. It makes the car more attractive and unique. More and more people like to put stickers on their cars if the sticker is anime or something related to car culture. CWS Studio offers custom car wrap with 3M top-quality vinyl. They also use Epson 16-bit printers with lamination. With lamination, the wrap can last longer than without it. The main reason why car anime wrap became popular is that it attracts attention to the car, especially when people drive at high speed and don't pay attention to anything else but driving. Because of the colorful design on the wrap, people can see it from afar, and they will be attracted to that car, so they may want to know what kind of person drives that kind of car and will want to go closer to check it out themselves.
Custom car wrap and car decals anime is a relatively new trend that has taken the custom car scene by storm. Creating an image to be applied to a car's body by wrapping it around the vehicle or adding additional elements like window tinting or headlight overlays is unique enough to catch on. There are a few different styles of car wraps, but the most common include anime and carbon fiber. At CWS Studio, itasha car wrap, as a car decoration, can be customized by customers' favorite characters or themes. It is made of 3M top-quality vinyl, which possesses strong adhesiveness, and is highly resistant to harsh weather and long-term use. CWS Studio uses Epson 16-bit printers with lamination to print the vinyl onto cars, which ensures that the design has good durability. Moreover, the print quality is clear and vivid.
CWS Studio offers car anime wrap or itasha wrap with different kinds of printing patterns, such as full-color printing and lettering, spot color printing, and so on. As for the design, it can be customized according to customers' favorite characters or themes. For example, if you like 'Love Live!', you can ask CWS Studio to combine the characters from 'Love Live!' into one image and print it on your car with 180 dpi resolution. If you like cars with racing spirits from 'Initial D', you can choose a picture of Takumi from 'Initial D' and print it on your car. All the images printed are clear and vivid. Moreover, the custom car wrap can reflect owners' tastes.
For more information, please visit https://www.carwrapstore.com/.
Media Contact
Company Name: CWS Studios
Contact Person: Bill Guo
Email: Send Email
Phone: +86 13922342500
Address:289V+7P7, Meilan District
City: Haikou
State: Hainan
Country: China
Website: www.carwrapstore.com