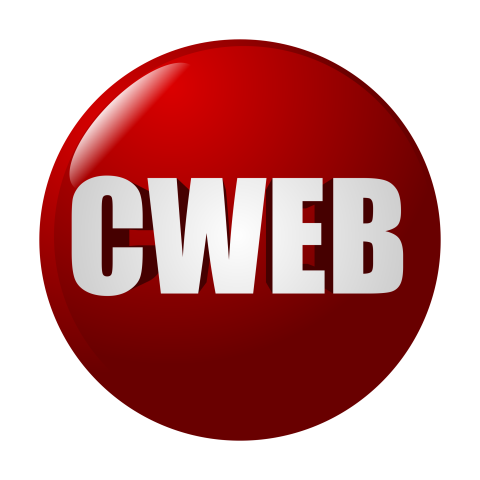 CWEB, the American multinational media news company, has published its latest roundup of news for October 10, summarizing the important events and highlights from across industries and around the world.
The following are the main highlights as reported in the review:
Wall Street was weighing the geopolitical dangers of a prolonged battle from the Israel-Hamas war on Tuesday, and investors responded by bidding up U.S. stocks despite a decline in Treasury yields. The Dow Jones Industrial Average was slightly up from its flat position. The Nasdaq Composite gained 0.1%, while the S&P 500 gained about 0.2%.
According to Powerball's official website, Wednesday's projected reward has increased to an astounding $1.73 billion. The pot will not be split because no one correctly predicted all six numbers.
Following Hamas' strikes on Israel, United, Delta, and American Airlines cancelled all flights to Tel Aviv. The cruise itineraries of Carnival and Royal Caribbean were also altered.
The company's earnings for the third quarter, revealed on Tuesday, show that price increases for Pepsi products helped the bottom line despite a drop in sales.
After failing to negotiate a tentative agreement by Monday for approximately 4,300 workers represented by Canadian union Unifor, GM is now facing labour strikes on a global scale.
Investor Nelson Peltz and his firm, Trian Fund Management, boosted their position in Disney to $30 million and resumed their campaign for additional board seats, sending the stock price of the company soaring.
As a result of the region's volatility, the price of crude oil and other energy commodities soared. Israel did order the closure of its Tamar natural gas field due to security concerns, but so far this has not had a major influence on world supply.
Google has unveiled several new medical AI capabilities that are generative. The cloud division of the corporation recently introduced new search capabilities powered by artificial intelligence to aid clinicians in efficiently evaluating data from a variety of sources.
A screenshot mistakenly uploaded by a Threads employee over the weekend revealed that the platform is about to roll out a much-requested feature designed to compete with X. The picture included "trending" things like Drake's new album and Loki Season 2, but it didn't seem to be accompanied by other popular lists organized by categories like news or sports.
In a surprising turn of events, the United Auto Workers (UAW) have rejected Mack Trucks' offer. About four thousand United Auto Workers members voted to go on strike instead of accepting a tentative contract offer from Mack Trucks, which is controlled by the Volvo Group.
The chipmaker Nvidia postponed its AI Summit scheduled for Tel Aviv, a hotspot for tech startups, due to safety concerns. Sessions led by executives from companies like Microsoft and Amazon were expected to attract 2,500 attendees.
Domino's new "emergency pizza" program is available to clients in their time of greatest need. Whenever consumers feel the need, they can take advantage of Domino's "Emergency Pizza" program and receive a free medium pizza with two toppings. Domino's senior vice president and chief brand officer Kate Trumbull recently stated in a news statement that the company strongly believes that free pizza can improve any situation.
On Monday, the South Korean presidential office and Samsung Electronics and SK Hynix announced that the two companies will be permitted to continue importing US semiconductor equipment for use in their China operations without requiring further authorization from the United States.
On Tuesday, Pepsi is expected to report earnings.
The September Producer Price Index will be released on Wednesday.
U.S. consumer price index for September is due out Thursday. Revenue projections for Walgreens, Domino's, and Delta
On Friday, BlackRock, Citigroup, PNC Financial, and Wells Fargo are scheduled to release their quarterly earnings.
Stocks to watch with positive momentum and Buy Rating:
SNDL Group (SNDL), Tesla (TSLA), Groupon (GRPN), Chase Bank (JPM), Microsoft (MSFT), GOOGL, Apple (AAPL), Pay Pal (PYPL), Walmart (WMT), Amazon (AMZN), Facebook (META), Carnival Corporation (CCL)
Read the newsletter online: https://www.cweb.com/cweb-news-summarized-business-and-stock-newsletter-october-10-2023/
Check out the latest news and announcements at CWEB: https://www.cweb.com
About CWEB.com
CWEB is an American multinational media news company. CWEB is primarily involved in the news, media, blogs and entertainment industries, including free forums, classifieds and job postings. CWEB reports breaking news, celebrity, entertainment, sports, politics, finance, stock market and business news.
Facebook: https://www.facebook.com/cwebmedia
Instagram: https://www.instagram.com/cweb/
Twitter: https://twitter.com/cweb
YouTube: https://www.youtube.com/c/cwebmedia
TikTok: https://www.tiktok.com/@cwebnews
Media Contact
Company Name: CWEB
Contact Person: Rachel Cohen
Email: Send Email
Phone: (310) 990-0009
Address:PO BOX # 12404
City: Marina Del Rey
State: California 90295
Country: United States
Website: https://www.cweb.com/