As per DelveInsight, the Cutaneous Melanoma Market is anticipated to evolve immensely in the coming years owing to the expected introduction of emerging therapies with improved efficacy, more awareness initiatives programs, and a further improvement in the diagnosis rate in the 7MM. Aside from that, the market size of Cutaneous Melanoma may flourish due to increased research and development, and label-expansion of approved therapies into other epilepsy in this field.
The market growth of Cutaneous Melanoma may be offset by failures and/or discontinuation of emerging therapies, unaffordable pricing, market access and reimbursement issues, and a scarcity of healthcare specialists.
DelveInsight's "Cutaneous Melanoma Market Insights, Epidemiology, and Market Forecast 2032" report delivers an in-depth understanding of the disease, historical and forecasted epidemiology, as well as the Cutaneous Melanoma market size, share, trends, and growth opportunities in the seven major markets (7MM) (i.e., the United States, EU4 (Germany, Spain, Italy, France), the United Kingdom and Japan).
The report covers emerging Cutaneous Melanoma drugs, current treatment practices, market share of individual therapies, and current & forecasted market size from 2019 to 2032. It also evaluates the current Cutaneous Melanoma treatment practice/algorithm, key drivers & barriers impacting the market growth, and unmet medical needs to curate the best of the opportunities and assess the underlying potential of the market.
Cutaneous Melanoma: An Overview
Cutaneous melanoma (CM) develops from malignant transformations of pigment-producing melanocytes in the basal layer of the skin epidermis. Non-cutaneous melanoma arises from malignantly transformed melanocytes in the uvea.
Cutaneous melanoma is one of the most aggressive cancers seen in humans, a tumor formed from melanocytes. Melanocytes originate from the neural crest located along with the choroidal layer of the eye, mucosal surfaces, and meninges in the hair follicles and basal epidermis.
The development of Cutaneous Melanoma is the product of the interaction between host and environmental factors, as with all cancers. Ultraviolet radiation (UV) is the most widely recognized environmental risk factor for Cutaneous Melanoma growth from different sources such as sun and tanning beds. Individuals with lighter skin and hair tone have low melanin levels and are at increased risk of melanoma development.
Early detection and recognition of skin cancer are essential. Recognizing the early warning signs of melanoma and doing regular self-examinations of the skin can help find melanoma early when the disease is more curable. Doctors use many tests to find or diagnose cancer. Initial evaluation includes a physical exam and biopsy. Depending on the results of the assessment, imaging tests are performed tests to learn if cancer has spread to another part of the body from where it started including ultrasound, computed tomography (CT or CAT) scan, magnetic resonance imaging (MRI), and positron emission tomography (PET) or PET-CT scan.
Cutaneous Melanoma Market Key Facts
As per Cancer Research UK, melanoma is the fifth most common cancer in the UK. There are around 16,200 new melanoma skin cancer cases in the UK every year. Incidence rates for melanoma skin cancer are projected to rise by 7% in the UK between 2014 and 2035, to 32 cases per 100,000 people by 2035.

According to Cancer.net, if melanoma has spread to other, distant parts of the body, the survival rate is lower, about 27%. Approximately 4% of cases are diagnosed at this stage.

Melanoma of the skin represents 5.6% of all new cancer cases in the U.S., with the rate of new cases of melanoma of the skin was 22.7 per 100,000 per year. The death rate was 2.3 per 100,000. These rates are age-adjusted and based on 2013–2017 cases and 2014–2018 deaths.

As per the National Cancer Institute, in 2020, an estimated 6,850 persons died from melanoma in the United States. For melanoma of the skin, death rates are higher among the middle-aged and elderly. More than 65% of the deaths due to Melanoma are between the age group of 55 to 85 years.

According to the study conducted by Larkin et al. (2013), Cutaneous melanoma is by far the most common melanoma subtype, accounting for in excess of 90% of cases of melanoma.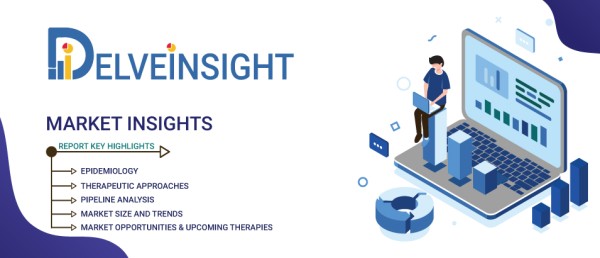 The market outlook section of the report helps to build a detailed comprehension of the historical, current, and forecasted market size by analyzing the impact of current and emerging Cutaneous Melanoma pipeline therapies. It also thoroughly assesses the Cutaneous Melanoma market drivers & barriers, unmet needs, and emerging technologies set to impact the market dynamics.
The report gives complete details of the market trend for each marketed Cutaneous Melanoma drug and mid & late-stage pipeline therapies by evaluating their impact based on the annual cost of therapy, their Mechanism of Action (MOA), Route of Administration (ROA), molecule types, competition with other therapies, brand value, and their impact on the market.
Cutaneous Melanoma Epidemiology Assessment
The epidemiology section provides insights into the historical, current, and forecasted Cutaneous Melanoma epidemiology trends in the seven major countries (7MM) from 2019 to 2032. It helps to recognize the causes of current and forecasted Cutaneous Melanoma epidemiology trends by exploring numerous studies and research. The epidemiology section also provides a detailed analysis of diagnosed and prevalent patient pools, future trends, and views of key opinion leaders.
The Report Covers the Cutaneous Melanoma Epidemiology, Segmented as –
Total Incident Cases of Melanoma

Type-specific cases Melanoma

Stage-specific incident Cases of Melanoma

Mutation-specific (BRAF, MEK) incident Cases of Melanoma

Age-specific incident Cases of Melanoma

Total treated cases of Melanoma
Cutaneous Melanoma Drugs Uptake and Pipeline Development Activities
The drug uptake section focuses on the uptake rate of potential drugs recently launched in the Cutaneous Melanoma market or expected to be launched during the study period. The analysis covers the Cutaneous Melanoma market uptake by drugs, patient uptake by therapies, and sales of each drug. Moreover, the therapeutics assessment section helps understand the market dynamics by drug sales, the most rapid drug uptake, and the reasons behind the maximal use of particular drugs. Additionally, it compares the Cutaneous Melanoma drugs based on their sale and market share.
The report also covers the Cutaneous Melanoma pipeline development activities. It provides valuable insights about different therapeutic candidates in various stages and the key Cutaneous Melanoma companies involved in developing targeted therapeutics. It also analyzes recent developments such as collaborations, acquisitions, mergers, licensing patent details, and other information for emerging therapies.
Learn How the Cutaneous Melanoma Market Will Evolve and Grow by 2032 @
https://www.delveinsight.com/sample-request/cutaneous-melanoma-market
Cutaneous Melanoma Therapeutics Analysis
The treatment of melanoma depends on its thickness, whether the cancer has spread, the stage, whether there are specific genetic changes in melanoma cells, the rate of melanoma growth, and the person's overall health.
Over the past years, several therapies have been approved by the US FDA. Depending on the features of the tumor (location, stage, and genetic profile), the therapeutic options may be surgical resection, chemotherapy, radiotherapy, photodynamic therapy (PDT), immunotherapy, or targeted therapy. Yet, for individuals at Stages I–III, the most common treatment choice is surgical resection, and for solitary metastatic melanoma, metastasectomy remains the primary intervention.
Recently the US FDA approved Opdualag for patients with metastatic or inoperable melanoma, which comprised two immunotherapy agents, relatlimab (anti-LAG-3) and nivolumab (anti-PD-1), which delayed time to cancer progression.
Cutaneous Melanoma Companies Actively Working in the Therapeutics Market Include
Bristol-Myers Squibb

Merck Sharp & Dohme

Eisai

Regeneron Pharmaceuticals/BMS

Linnaeus Therapeutics

Iovance Biotherapeutics

Checkmate Pharmaceuticals

Highlight Therapeutics

Merck

Bristol Myers Squibb

IO Biotech
And Many Others
Emerging and Marketed Cutaneous Melanoma Therapies Covered in the Report Include:
OPDIVO: Bristol-Myers Squibb

LENVIMA (lenvatinib) :Merck Sharp & Dohme/ Eisai

Vidutolimod (CMP-001): Regeneron Pharmaceuticals/BMS

LNS8801: Linnaeus Therapeutics

LN-144: Iovance Biotherapeutics

Vidutolimod (CMP-001): Checkmate Pharmaceuticals

BO-112: Highlight Therapeutics

KEYTRUDA : Merck

IPILIMUMAB (yervoy): Bristol Myers Squibb

IO102-IO103: IO Biotech
And Many Others
Download the Sample Report to Learn More About the Key Companies and Emerging Therapies @
https://www.delveinsight.com/sample-request/cutaneous-melanoma-market
Table of Content (TOC)
1. Key Insights
2. Executive Summary
3. Cutaneous Melanoma Competitive Intelligence Analysis
4. Cutaneous Melanoma Market Overview at a Glance
5. Cutaneous Melanoma Disease Background and Overview
6. Cutaneous Melanoma Patient Journey
7. Cutaneous Melanoma Patient Population and Epidemiology Trends (In the US, EU5, and Japan)
8. Cutaneous Melanoma Treatment Algorithm, Current Treatment, and Medical Practices
9. Cutaneous Melanoma Unmet Needs
10. Key Endpoints of Cutaneous Melanoma Treatment
11. Cutaneous Melanoma Marketed Therapies
12. Cutaneous Melanoma Emerging Drugs and Latest Therapeutic Advances
13. Cutaneous Melanoma Seven Major Market Analysis
14. Attribute Analysis
15. Cutaneous Melanoma Market Outlook (In US, EU5, and Japan)
16. Cutaneous Melanoma Companies Active in the Market
17. Cutaneous Melanoma Access and Reimbursement Overview
18. KOL Views on the Cutaneous Melanoma Market
19. Cutaneous Melanoma Market Drivers
20. Cutaneous Melanoma Market Barriers
21. Appendix
22. DelveInsight Capabilities
23. Disclaimer
*The Table of Contents (TOC) is not exhaustive; the final content may vary. Refer to the sample report for the complete table of contents.
Request the Sample PDF to Learn More About the Key Offerings of the Report @
https://www.delveinsight.com/sample-request/cutaneous-melanoma-market
About DelveInsight
DelveInsight is a leading Business Consultant and Market Research Firm focused exclusively on life sciences. It supports pharma companies by providing comprehensive end-to-end solutions to improve their performance.
DelveInsight's specialized oncology consulting empowers the pharma and biotech giants with tailored guidance and forefront proficiency, enabling adept navigation of ever-evolving clinical, commercial, and regulatory landscapes. Explore further at @ Oncology Consulting Services
Media Contact
Company Name: DelveInsight Business Research LLP
Contact Person: Shruti Thakur
Email: Send Email
Phone: 09650213330
Address:304 S. Jones Blvd #2432
City: Las Vegas
State: NV
Country: United States
Website: https://www.delveinsight.com/market-research