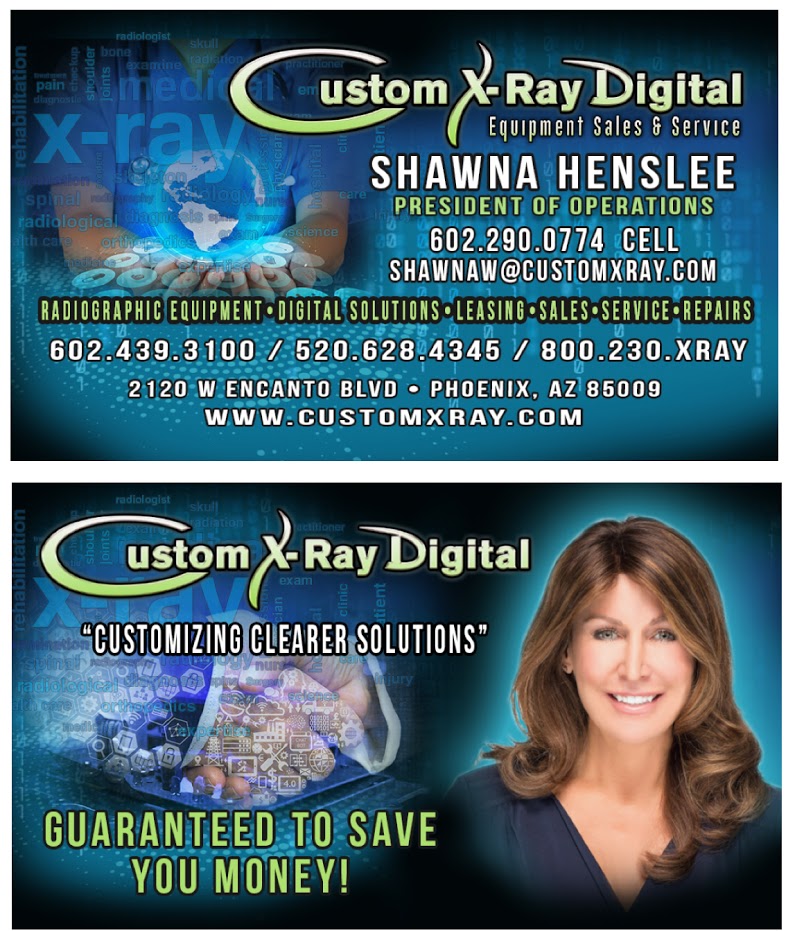 "Custom X-Ray Service's X-ray solutions are built on three criteria: proven reliability, superior image quality, and innovative applications. We then back up our work by covering your new equipment with a bumper to bumper warranty for greater customer satisfaction."
– Tonya Wiertzema (CEO)
Custom X-Ray has been offering uninterrupted x-ray equipment sales & service for over 50 years with excellent customer satisfaction and plans to maintain this legacy during the Coronavirus Pandemic
Custom X-ray is pleased to announce the successful completion of its 50 years as an x-ray equipment sales and service provider. What started as a family-owned business in 1968 has developed into a behemoth and a trailblazer in the industry in just three decades. The key reasons behind the explosive success of the company are the impeccable quality of their services and dedication to be there when their clients need them. This is the reason they are still providing their services amid the coronavirus outbreak.
Custom X-ray offers renting, financing, and sourcing of x-ray equipment along with after-sales services allowing their customers to have total peace of mind. The founder of the company, Tonya Wiertzema holds a degree in respiratory therapy & Radiology with clinical experience. She leverages her academic and practical knowledge to continuously improve her products and services. This is the reason the company takes a flexible and customized approach when sourcing a piece of equipment for the clients.
Pain Management, Urgent Care, Orthopedic, Podiatry, Dentristry, Veterinary X-Ray and Chiropractic X-Ray Equipment.
Custom X-ray conducts a thorough analysis of the practice of their clients and then suggests the Best Solution for their Imaging Equipment such as X-Ray, Digital Solutions, C arms, CT, Mri, Mobile and portable x-ray systems plus Ultrasounds, Lasers, and medical equipment that perfectly fits their needs and budget. The best part of their service is that they will take their customers see the equipment in action before purchasing to further simplify their decision making process, plus Custom Xray offers live webinars for software presentations, support and remote support after your purchase from Custom Xray.
Custom Xray offers Service, X-Ray Equipment Repairs, Relocations, Installations, Upgrades, New and preowned equipment with Support Contracts, Annual and Quarterly PM's plus Custom also offers a pay-as-you-go service model to ensure their clients get maximum value for their money.
Our TEAM at Custom X-ray go to extreme lengths to ensuring their clients have complete understanding of the newly acquired equipment by doing periodic follow-ups and offering after-sales services. The company not only just guides its clients throughout the purchase and installation process, but it also trains the technicians using that machine for excellent performance and results. With rapid customer support, lightning-fast service, and continuous support even under disastrous situations such as the current pandemic, Custom X-ray never fails to support their clients.
To know more about the Custom X-Ray or to procure their products and services, please contact them via (602) 439-3100 or visit their website https://customxray.com
About Custom X-Ray Imaging:
Sales – Service – Support, Custom Xray Service, Custom Xray Digital Equipment Sales & Services, prides itself on being a "one-stop-shop" for all diagnostic imaging equipment and service needs that a business or individual might have. They cover modalities including C-Arm, Rad Rooms DR, CR, Ultrasounds, MRI's, CT systems, and more. All of their technical engineers are well-versed, fully trained, and certified in their respective fields. The professional sales group of CSX Imaging can provide practical solutions to suit the equipment requirements and/or service needs of every individual or business according to their budget.
Media Contact
Company Name: Custom X-Ray Digital Equipment Sales & Service
Contact Person: Tonya Wiertzema
Email: Send Email
Phone: (800) 230-9729
Address:2120 W Encanto Blvd.
City: Phoenix
State: AZ
Country: United States
Website: www.customxray.com