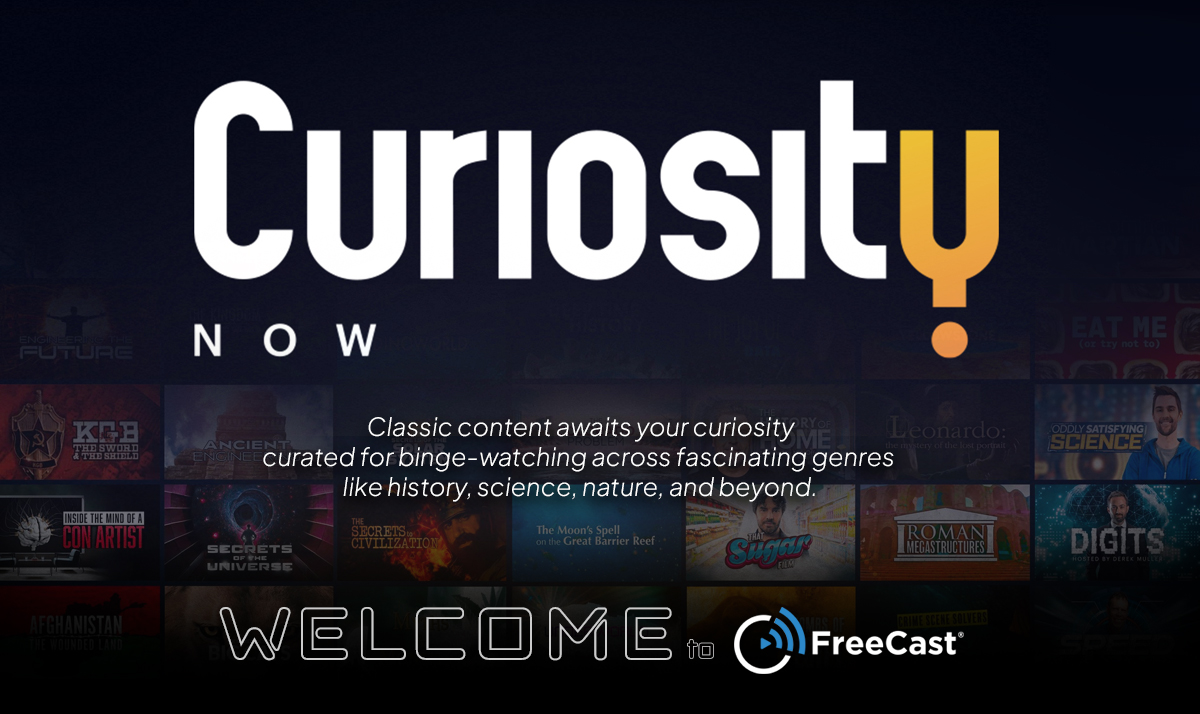 Another robust channel from Curiosity, Inc. is now available to all for free on FreeCast.
FreeCast is announcing the launch of another channel from its partnership with Curiosity, Inc. This time, the free ad-supported television (FAST) channel Curiosity Now will join FreeCast's lineup of over 700 free channels. Launching just weeks after the Curiosity Channel joined FreeCast's Value Channels subscription bundle, Curiosity Now brings the same great science, nature, history, technology, and lifestyle programming to viewers with no subscription required.
Curiosity Now is an entirely advertiser-supported channel, with content curated and stacked for binge watching from Curiosity's deep library of popular documentary films, series, and specials.
Tracy West, FreeCast's Executive Vice President of Digital Content, discussed the value of the channel as part of FreeCast's free offering: "Our products are all about giving consumers choice and control of their media experience and their spending. That's an opportunity for partners like Curiosity who can provide both a premium experience with their latest and greatest content, as well as a free FAST channel catering to the same interests. That means more ways that we can direct new viewers and new revenues to our partners."
"We are excited to give FreeCast customers yet another way to interact with Curiosity's family-friendly content," said Jay Sodha, Vice President of Business Development and Partnerships for Curiosity. "Curiosity Now offers new audiences a sample of the world-class factual content we feature on our premium services, Curiosity Stream and Curiosity Channel."
Media Contact
Company Name: FreeCast Inc.
Contact Person: Kevin Speedy
Email: Send Email
Phone: (407) 374-1607
Address:6901 TPC Drive Suite 200
City: Orlando
State: Florida
Country: United States
Website: https://freecast.com