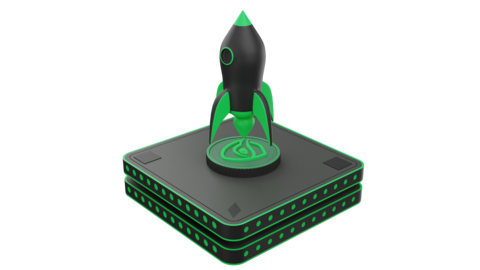 User-friendly decentralized platform, Cryptor, officially launches to disrupt the global crypto space by connecting rare physical assets with NFT in a unique way
The young and motivated team at Cryptor, led by the passionate crypto enthusiast, Patric J. L., is staying true to the goal of bringing innovation and functionality together to create a unique interactive crypto database with tools that will challenge the status quo in the blockchain space, with plans to connect physical assets with the NFT world and launch the VICI token.
"Cryptor should be the central hub of crypto and be used like Google and Binance together on a decentralized manner," said Patric J. L., founder of Cryptor.
The global blockchain space continues to expand, amidst the emergence of solutions and projects designed to meet the growing and diverse needs of crypto enthusiasts. The fast-emerging NFT market that has practically exploded in recent times and the feats achieved so far, further reiterates the unprecedented adoption of crypto and its inherent solutions. One of the major challenges that have continued to face the different stakeholders in the crypto world is access to the needed resources to harness the immense features and benefits of the virtual space. However, Cryptor seeks to change this narrative by creating a search engine and online resource for everything crypto.
Cryptor is designed as an all-inclusive platform that provides a comprehensive market overview and state-of-the-art trading tools to enable blockchain enthusiasts to securely locate and profit from the next big thing, be it a cryptocurrency or NFT.
The Cryptor ecosystem includes an innovative DEX tool and an unparalleled database featuring records from virtually all blockchains. It also features an NFT marketplace and universal wallet system. Other upcoming aspects of the ecosystem include decentralized exchange and trading bot, staking contracts launch, $VICI launch with 420 million tokens, and the integration of a comprehensive dashboard.
For further information about Cryptor and the range of resources offered, visit – https://cryptor.dev/. Cryptor also has a growing online community across social media, including Instagram, Telegram, and Twitter.
About Cryptor
Cryptor was founded by Patric J. L., a crypto enthusiast with more than 6 years in the emerald business, as an ecosystem that caters to the diverse needs of all stakeholders in the virtual space. The goal is to create a disruptive crypto database with tools that will challenge the status quo in the industry.
Media Contact
Company Name: Cryptor
Contact Person: Seth Ramirez
Email: Send Email
Country: Austria
Website: https://cryptor.dev/