LED neon lights are generally used for large outdoor billboards or creative lighting patterns. The LED neon light is a kind of high-end decoration product with flexible lighting, which can be bent as you wish. It can be used anywhere for its outstanding anti-shattering and waterproof ability. LED neon light-emitting can create a more creative design in a complicated way in various environments, which benefit from its diversified display style, such as sparkle, gradual changing, mixed color changing, etc.
LED neon lights can be widely used in customized decoration and commercial decoration because of their advantages such as low voltage, high nit, various colors, easily transported, and random modeling. It is widely used as customized decoration in bedrooms, garden decorations, various festive atmosphere decorations, birthday and wedding decorations, etc. In commercial decoration, LED neon lights are usually used in restaurants, hotels, bars, cafes, streets, malls, company LOGO, or used to window displays.
If neon lights are used in private and personal places, the requirements for neon light manufacturers would be quite simple. However, if it is applied in business, especially in the window display, it usually has higher requirements for the suppliers in different areas, like the ability to make neon lights, but also other abilities to make more creation display, such as printing ability and modeling products. In addition, in business, it has higher requirements on the strength, after-sales service, and production experience of the company. Enterprise clients always hoped to find a supplier that can provide the best production scheme according to their actual budget, which is our strongest advantage. According to different budgets, we can provide the best comprehensive creative display scheme for neon lights and make them fantastic.
In this Volume, we will mainly introduce our applications of the window displaying props that we have designed for customers before.
Dynamic Neon Sign
This wonderful shining dynamic neon sign is an outstanding project we made for an international retail brand. Up to 24 stores around the world light up at the same time, bringing customers extraordinary visual enjoyment which also become a famous internet celebrity gathering spot. The maximum size of the neon sign can reach110.24In*70.87In. Neon lights shine evenly, and the flashing effect is scattered at random, with the arc-shaped bottom plate design making the neon sign more three-dimensional. The whole project can be called some kind of work of art that the shining creativity of customers is realized through neon lights and exquisite technique!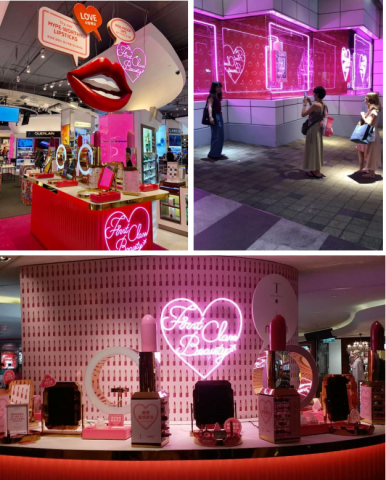 Nostalgic Neon Sign
This is the neon window display for autumn and winter of a retail brand, eye-catching, and was made of acrylic with different colors outlining the lines. Acrylic combined with common display materials and neon lights create a staggering sign scene that makes the single space more vivid, and rich, and brings out the classic sense and nostalgic emotion.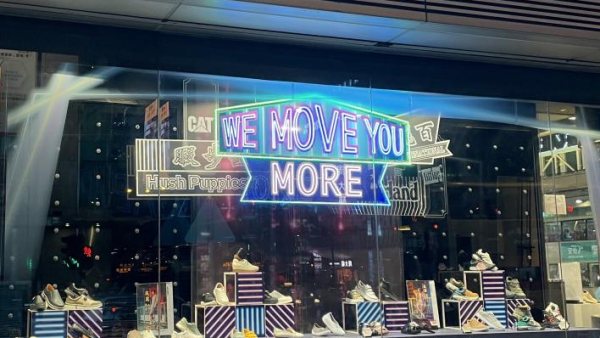 I believe everyone is familiar with this big eye. We helped the brands to outline it with LED soft neon signs, which make the eye brighter, more watery, and more attractive. This is another creative application of neon lights. The lovely big eye, classic black and white stripes, and squares, and the bright colored display stand all manifest the unique and luxury elements in the products,which leave a deep impression in people's minds!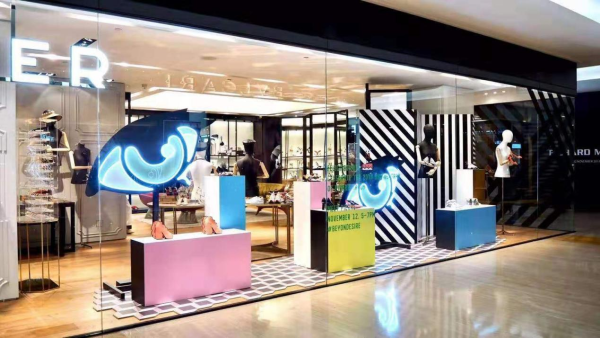 Limited neon lights, Unlimited creativity!
For more ideas, please click www.customvvv.com.
Media Contact
Company Name: Customvvv
Contact Person: Janney
Email: Send Email
Country: HongKong
Website: www.customvvv.com