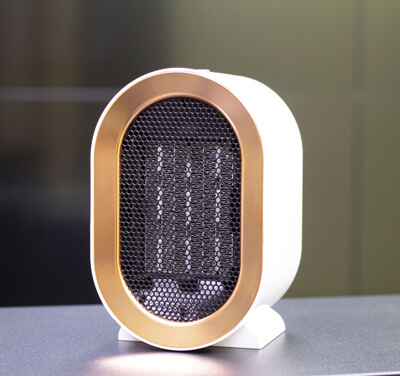 In the ever-evolving realm of indoor climate control, the quest for efficient heating solutions that save space has become an essential pursuit for homeowners and businesses alike. As the need for optimal space utilization grows, the demand for heating systems that are both compact and effective has surged.
From portable electric heaters to innovative wall-mounted designs and underfloor heating systems, the focus remains on maintaining warmth without compromising precious living or working space. This quest for space-saving heating options represents a harmonious blend of technological innovation and practicality, catering to the diverse needs of modern living spaces while prioritizing comfort, convenience, and safety.
The CozyCabin Heater stands as an essential asset during cold and frosty seasons, representing a leap forward in heating technology. This smart, compact heater boasts an array of innovative features, redefining the conventional perception of space heaters. Serving as the go-to solution for chilly nights, it not only offers affordability but also promises remarkable energy savings of up to 35%.
Concerns about safety, particularly in households with children, are paramount when selecting a heater. However, the CozyCabin Heater sets itself apart by prioritizing safety. Engineered with multiple safety layers, this heater is designed to mitigate the risk of accidents commonly associated with other space heaters.
With flame-retardant properties and an automatic on/off feature, the heater safeguards against overheating and automatically adjusts its operation based on the surrounding temperature, ensuring a secure environment for users and their family, even as they rest.
Capable of adequately warming a 20-square-meter area, this compact yet powerful heater offers the option of multiple units for larger spaces, proving to be a more cost-effective alternative to traditional whole-room heaters. Its sleek design, featuring smooth finishes, rounded corners, and nickel plating on the edges, enhances not only its efficiency but also its aesthetic appeal.
Available in three colors, the CozyCabin Heater effortlessly complements various interior decor styles. Remarkably, despite its rapid heating capabilities, this device operates almost silently, promising a cozy and quiet ambiance.
Technical Features
Area Coverage: up to 20 square meters
Available colors: 3 colors to choose between blue, white and light green.
Energy savings of up to 30% as compared to heaters that heat less.
Heating method: Ceramic heating
Heat-up time: 5 sec
Mode of operation: Mechanical
Noise: 36dB or less
Power: 1200W
Rated voltage: 220V
Safety, protection: Overheating and power failure, flame-retardant material, dumping and power failure
Shell technology: Flame retardant material
Speed control gear: Second gear
Switch type: Normal button
Step 1: Placement and Setup
Choose an Ideal Location: Select a stable, flat surface for the heater, away from flammable materials and with enough space around it for proper airflow.
Plug it In: Find a nearby power outlet and plug in the CozyCabin Heater.
Step 2: Powering On and Temperature Settings
Power Switch: Turn on the heater using the power switch or button.
Temperature Control: Set the desired temperature or heat level using the thermostat or heat settings.
Step 3: Understanding Safety Features
Familiarize with Safety Features: Know about the automatic shut-off feature to prevent overheating for safety.
Step 4: Adjusting Fan Settings
Fan Control: If available, adjust fan speed or heat distribution settings as needed.
Step 5: Monitoring and Maintenance
Regular Check-ups: Keep an eye on the heater while it's operating to ensure proper function.
Maintenance: Clean the heater periodically following the manufacturer's guidelines to maintain its performance.
Step 6: Powering Off and Storage
Turn Off When Not in Use: Power off the heater and unplug it after use.
Storage: Allow the heater to cool down before storing it in a dry, safe place away from extreme temperatures.
Step 7: Safety Reminders
Prioritize Safety: Keep the heater away from water sources, follow safety guidelines, and ensure it's not accessible to children or pets.
Following these steps will assist in the effective and safe use of the CozyCabin Heater, providing warmth and comfort while reducing potential risks. Always refer to the manufacturer's manual for specific instructions and safety guidelines related to the CozyCabin Heater model.
The CozyCabin Heater operates using innovative technology to efficiently generate and distribute heat. While the specific inner workings may vary depending on the model and design, here's a generalized explanation of how a typical portable space heater like the CozyCabin Heater might function:
High Energy Efficiency: The CozyCabin Heater prioritizes energy efficiency, consuming significantly less power compared to central heating systems. It operates using only one-fourth the energy typically utilized by central heaters, resulting in substantial savings of about 35% on energy bills.
Rapid Heating: This heater excels in rapid heat distribution, warming a 250-square-feet area in less than 10 minutes, thanks to its InstaHeat technology. Within 5 seconds, it starts diffusing warmth, making it one of the fastest heaters in achieving comfortable room temperatures.
Temperature-Regulating System: Featuring a thermostat, the CozyCabin Heater ensures optimal room temperature without overheating. It automatically shuts off when temperatures reach unsafe levels, guaranteeing safety, particularly in households with children and pets or for those who prefer to leave the heater on while sleeping.
Built-in Timer: Users can schedule the heater to operate for durations ranging from 1 to 12 hours, offering convenience and safety, especially for individuals who want the heater to turn off automatically or for homes with children or pets who cannot manage the heater themselves.
Two Fan Speed Levels: With adjustable heat distribution through its ventilation fan, the heater offers two speed levels for customized warmth. It allows for quick heating on colder nights with the maximum speed or a more gradual heat delivery with the lower speed level.
Noiseless Operation: Designed for quiet operation, the CozyCabin Heater ensures a peaceful environment, ideal for all types of sleepers and various activities like watching TV, reading, or meditation, without any disturbance.
Sleek Design: Featuring smooth finishes, a compact, portable, and lightweight build, the CozyCabin Heater is elegant and travel-friendly. Its sleek appearance makes it suitable for various settings, and its portability allows for easy transportation.
Digital LCD Display: The gadget includes a digital LCD screen displaying temperature in degrees Celsius, providing easy monitoring and control without the need to be in close proximity to the heater.
Flame-Retardant Casing: The CozyCabin Heater incorporates a flame-retardant casing and non-conductive materials, prioritizing safety. The casing prevents fire accidents and minimizes the risk of burns even if accidentally touched, making it a secure choice, especially in homes with children.
It seems there are various package deals available for the CozyCabin Heaters. Here are the options with their respective pricing and details:
Multi-Pack Offer (Buy 3 Packs)
Contents: 3x CozyCabin Heaters
Price: $192.00 total
Discount: 60% off (Original price: $426.67)
Shipping: Free
Delivery: Guaranteed within 48 hours
Availability: High sell-out risk
Highlights: Best Seller, Fast Shipping
Single Pack Offer (Buy 1 CozyCabin Heater)
Contents: 1x CozyCabin Heater
Price: $79.00
Discount: 50% off (Original price: $175.56)
Shipping: $9.95
Delivery: Estimated 3-4 days
Availability: Moderate sell-out risk
Features: Overheat Protection, Sleek Retro Design, Fast Heating, Low Noise, Energy Efficiency, Heats up to 215 Ft2
Studio Pack Offer (Buy 2 CozyCabin Heaters)
Contents: 2x CozyCabin Heaters
Price: $158.00 total
Discount: 50% off (Original price: $351.11)
Shipping: $9.95
Delivery: Guaranteed within 48 hours
Availability: High sell-out risk
Highlights: Popular, Fast Shipping
Expansive Pack Offer (Buy 4 CozyCabin Heaters)
Contents: 4x CozyCabin Heaters
Price: $256.00 total
Discount: 60% off (Original price: $568.89)
Shipping: Free
Delivery: Guaranteed within 48 hours
Availability: Moderate sell-out risk
Highlights: Popular, Fast Shipping
Deluxe Pack Offer (Buy 5 CozyCabin Heaters)
Contents: 5x CozyCabin Heaters
Price: $320.00 total
Discount: 60% off (Original price: $711.11)
Shipping: Free
Delivery: Guaranteed within 48 hours
These offers are subject to availability and may change over time. For specific details or to make a purchase, it's advisable to visit the respective seller or manufacturer's website where these offers are available.
The CozyCabin Heater presents itself as a compelling heating solution, offering a variety of package deals with substantial discounts, catering to diverse customer needs. With a focus on energy efficiency, rapid heating, and safety features such as overheat protection, it ensures a balance between warmth and safety.
The product boasts notable qualities, including its sleek design, noiseless operation, and the ability to heat up quickly while consuming less energy. These features make it an appealing choice for individuals seeking a reliable, efficient, and cost-effective heating solution.
Additionally, the multiple package options, ranging from single units to larger sets, provide flexibility to consumers, allowing them to choose according to their specific requirements, whether for a single room or multiple spaces. The discounts offered in the packages, alongside fast shipping guarantees, make it an attractive prospect for those seeking both quality and affordability.
Overall, the CozyCabin Heater emerges as a promising product that combines practical features, cost-effectiveness, and a variety of package options to meet the diverse heating needs of its potential consumers.
Media Contact
Company Name: CozyCabin Heater
Contact Person: Media Relations
Email: Send Email
Country: United States
Website: https://bit.ly/3ueDdsa